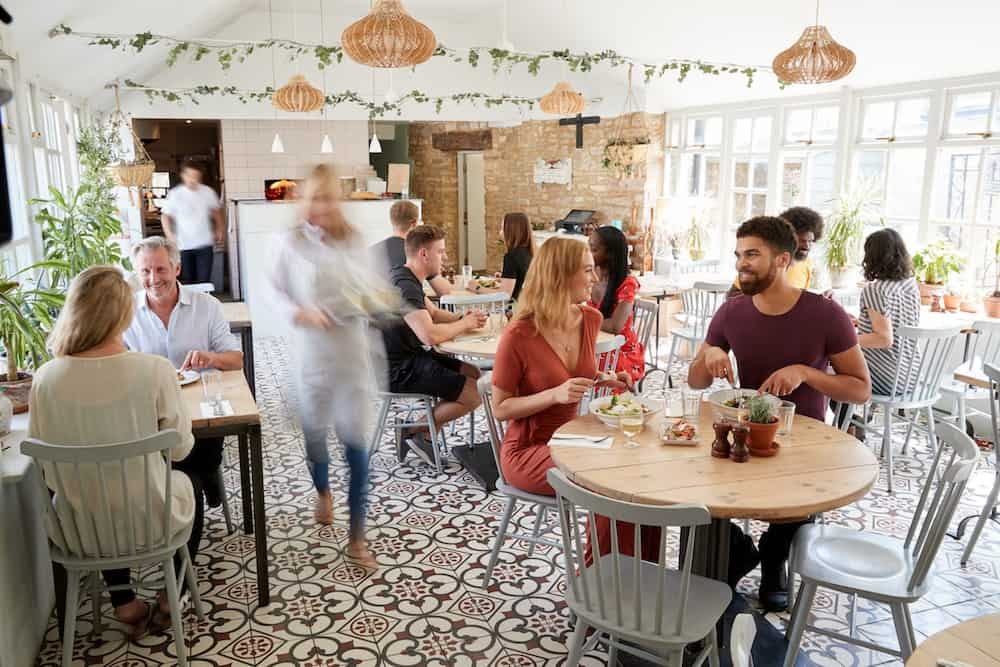 The Best Ways to Build Customer Loyalty
Customer loyalty programs for small businesses have all kinds of benefits, but you need to craft your program carefully for it to be effective. From loyalty programs to large-scale events, there's no shortage of creative ways to encourage customers to return time and again. Below, learn why (and how) you should put together a great customer loyalty program.
What is Customer Loyalty?
When a shopper is so happy with their customer experience that they keep coming back, that's customer loyalty. Shoppers who feel loyal to your store will choose your store over others, refer your shop to friends and family, and may even feel motivated to leave positive feedback online. They become repeat customers who return each time they need your products or services.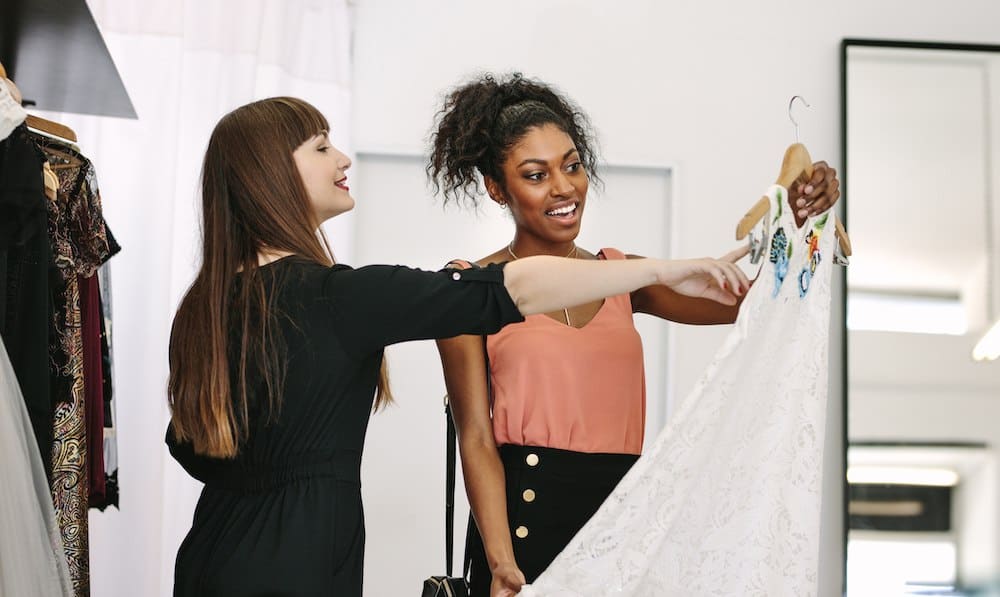 What Impacts Customer Loyalty?
Your brand values encompass everything for which your company stands and how your shop reinforces those brand values. For example, a brand with sustainability at its core may place recycling stations in the shop or make an effort to carry carbon-neutral products in the store. Customers feel connected to retailers who prioritize values they personally hold dear and are more willing to support these businesses with their dollars.
In many ways, product quality speaks for itself. It can be one of the most direct and effective avenues to building customer loyalty. If your customers are satisfied with the items they're buying, they're less likely to have complaints and more likely to conduct repeat business. Plus, quality products are a natural conversation starter, growing your business via word-of-mouth marketing, positive reviews, and recommendations to friends and family.
The ease and simplicity of the customer journey does not go unnoticed. Creating a frictionless and pleasant experience for your customers will be remembered when it comes time to buy your products again. Whether that's through an easy return and exchange process, prompt and helpful responses to inquiries, or a fresh cup of coffee when they walk through the door, simplifying the customer journey can motivate shoppers to choose your store for their future needs.
Attractive merchandising, helpful sales associates, an easily navigable layout – these are the hallmarks of a shopping experience that can increase customer loyalty. Think about it: Would you rather shop at the store with the disheveled bins of clothes or the one with the neatly organized display racks? New customers will remember this and other parts of their shopping experience when deciding whether to return for repeat purchases.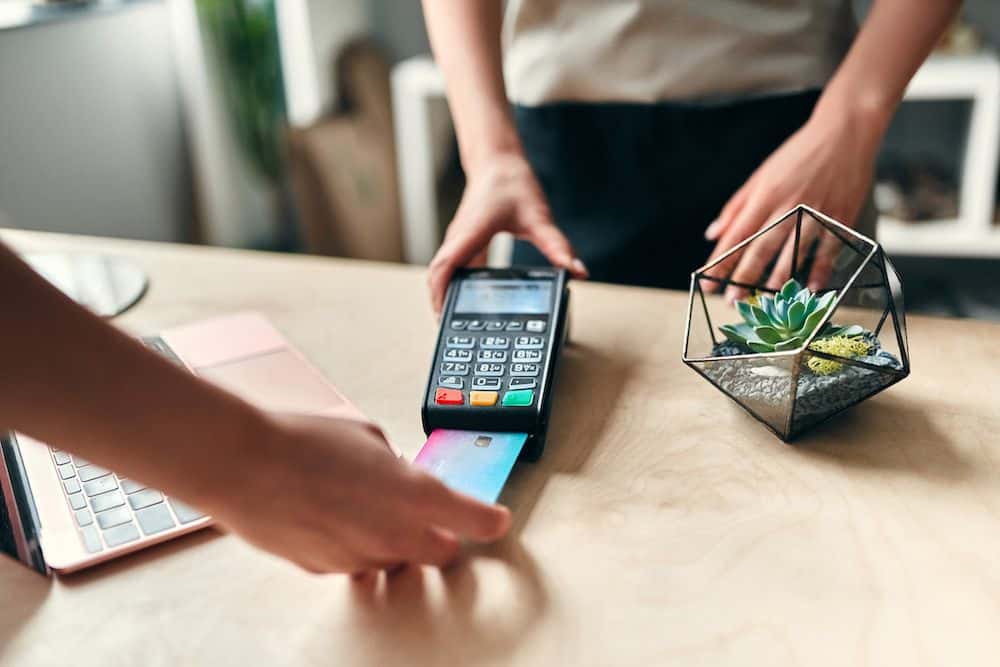 Benefits of Customer Loyalty Strategies
Did you know that 92% of shoppers trust word-of-mouth referrals more than any type of advertising? Good customer loyalty programs help drive this key method of attracting customers to your business. That's because a loyal customer will often tell their friends and family about what you do and how you do it best. That's exactly the word of mouth your storefront or e-commerce shop needs.
The term "share-of-wallet" denotes the percentage of a customer's spending with you among all companies in your sector. A greater share-of-wallet value means you're edging out the competition. And a loyal customer, of course, is more likely to spend money with you time and again. That's important whether you're growing your small business or you're already a leader in your field.
It Costs Less to Foster Loyalty Among Current Customers
Acquiring new customers is several times more expensive than retaining existing customers. That means the money and time you put into your customer loyalty program now is a fraction of what you might spend in the long term to bring in new business.
A consistently excellent customer experience builds invaluable trust between you and the customer. Think about it like this: A customer who's content with your products, hands-on support, and helpful sales representatives has little reason to visit your competitors. Trust keeps customers loyal and buying from you time and again.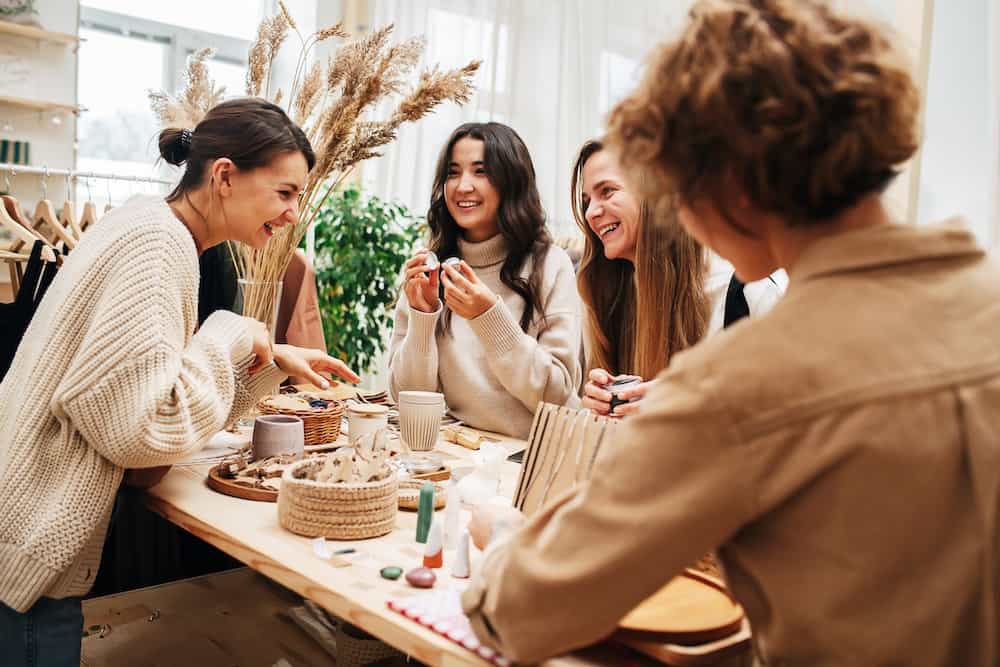 Customer Loyalty Strategies that Work
When customers meet the people behind the products and services they love, your offerings take on a human element. That humanity can build customer loyalty that keeps your revenue flowing. 
For example, consider operating your vintage resale shop 1 hour early exclusively for email subscribers. Maybe you can offer special deals, unique freebies, or a special perk like personalized style advice to guests while they shop. Not only will these perks drive more email signups, but they create an unforgettable experience for customers who may not regularly make it to your shop.
This strategy can work for an e-commerce shop, too. let's say you have a patch and pin store on an online makers marketplace. Setting up a pop-up shop in a city where you have a lot of customers gives these folks an opportunity to meet you in real life. That interaction can drive customer loyalty. 
Referral programs help recruit new customers while creating customer loyalty. They're also an easy way to reach new customers through an existing network of folks who already trust your products or services.
Refer-a-friend programs are a common application of this customer engagement strategy. If a new customer uses a referral code provided by an existing customer, that existing customer receives an incentive for connecting that new customer.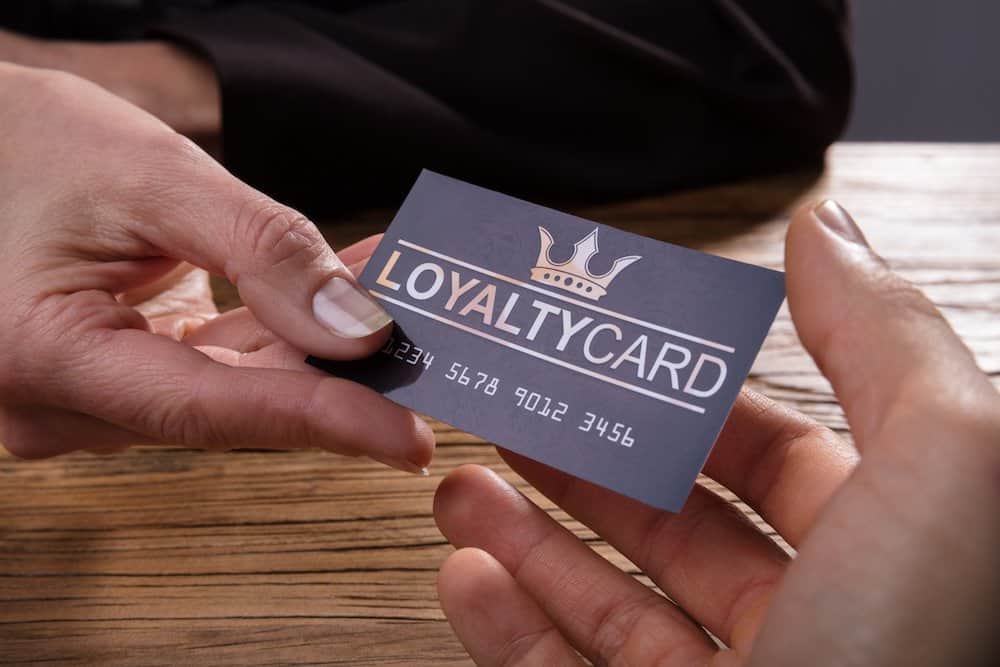 A loyalty program like a rewards program often entitles customers to freebies or discounts after reaching certain milestones in points earned or dollars spent. Once they've conducted enough transactions or surpassed that spending threshold, the customer earns some sort of reward – a coupon, discount, or free item are common. Their incentives are clear, and they're only achievable in the long term, making them among the most effective loyalty programs for small businesses.
Square POS and Online has a built-in customer loyalty program that tracks sales and repeat customers in one place. Other POS and e-commerce systems like Shopify, Clover, BigCommerce, and WooCommerce have loyalty program apps you can integrate with.
Consistent In-Store Branding
Your storefront's appearance is an extension of your brand. Creating a space that reflects your brand identity through colors, fonts, brand voice, and more reinforces your company's mission and vision, and more importantly, acts as a conduit to communicate the brand values discussed earlier in this guide. Does your brand call for a more edgy, punk-ish vibe, or are you all about comfy couches in soothing colors? Your brand identity can shape this setup.
It's not just the look of your store that's influenced by this strategy. You should also consider the sounds and aromas your customers encounter in store. Believe it or not, it's called scent marketing, and it's commonly used in all sorts of retail spaces to subconsciously nudge customers to buy more. Music can have a similar effect: Studies have shown that the right music can steer customers to make certain purchasing decisions. Beyond those initial touchpoints, these sensory experiences help customers remember how much they enjoyed shopping with you.
You may want to hire a professional to help you execute this part of your customer loyalty strategy. Sites such as Thumbtack and Upwork make it easy to find quality candidates for graphic design, interior design, or retail marketing strategy.
Merchandising is key. A fun and creative display can put your customers in the buying mood without breaking the bank. Sites like Pinterest and Instagram, small business blogs, or even just a simple internet search can yield ideas galore to make your shelves pop and your items come alive. 
Effective merchandising entails knowing what's on hand, what's selling the most from your current product assortment, and what's not really moving. Insights into your inventory will help you make the best, most informed decisions about what needs a boost and what sells itself. 
Small, personal gestures go a long way. You could do something as simple as giving away a lollipop or a dog treat (if you have a dog-friendly store). A small discount or free samples can also go a long way toward acquiring a customer. A small discretionary discount deployed strategically can lead to many more full-price purchases later on.
If you will be relying on repeat business, be sure to give a personal touch. For your beloved regulars, it may even be worth it to send a Christmas card or personalized mailer with exclusive merchandise or other items every now and then.
No matter which strategies you want to employ to encourage customer appreciation, kind gestures and friendly interactions are at the center of what you ultimately do. A customer who feels you are genuinely happy to see them is more likely to return, spend more money, and refer their friends. This approach doesn't mean you have to halt all progress on the million things that need to get done during the day just to say hi. All it means is that each customer should have a positive interaction with your team before they come up to the register. 
As part of your customer experience, you can cultivate a fun and engaging atmosphere. To do so, consider the places where you like to shop and dine. What did you like about it? What made it fun? What was it about the service that you enjoyed? 
Take the core ideas of what makes places popular and enjoyable, then experiment with them in your own store. Leave room to grow, change, and innovate – the key is to have fun doing it. Customers who interact with engaged and knowledgeable employees in a thoughtfully crafted environment might want to come back again and again.
This notion can be especially true for businesses where you want your customers to stick around, such as cafes. Spending a few dollars on a strip of outlets and a few USB chargers, picking up a few gently used board games, or putting out a complimentary water dispenser can all lead to customers sticking around.
At Thrive our headquarters is in Denver, just about everyone in the office is a sports fan. And we all know one thing: When we step out the doors, we are in "Broncos country." When the team is doing well, you'll see prideful team color displays in orange and blue all around town. That's because Denver residents love their Broncos – and retailers along the front range of the Rocky Mountains know it.
Of course, it's always best to avoid taking sides in anything controversial. But in matters of local sports, weather, or just regional quirks, a wink to your customers will put a smile on their faces. And that will give them one more reason to stick around and buy.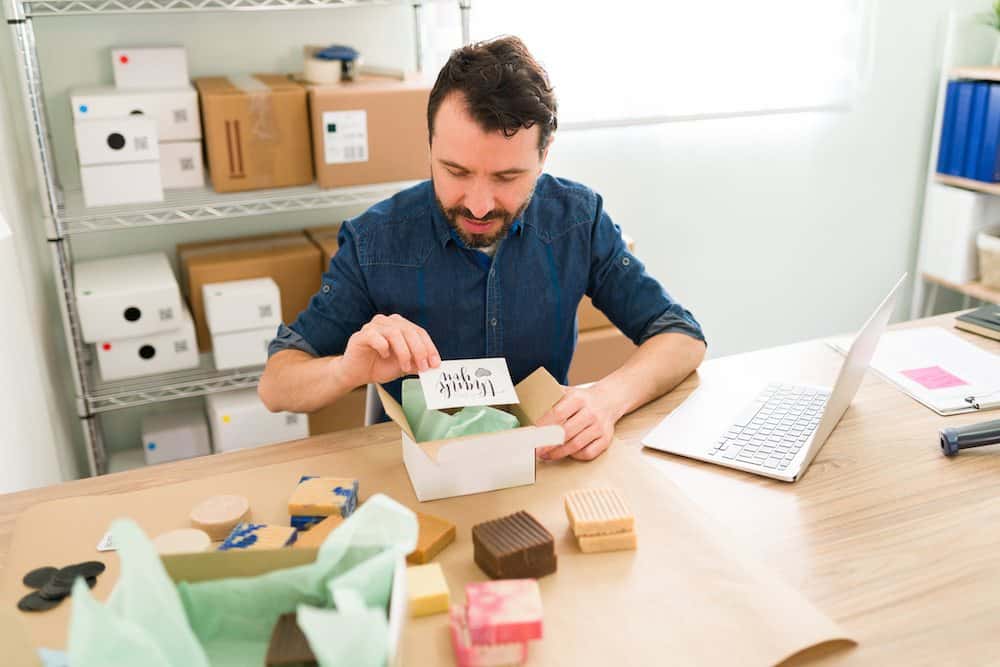 Order Fulfillment Strategies that Foster Customer Loyalty
Always send a thank you note. Etsy sellers are especially great at this–rare is an Etsy order that isn't nicely packaged and complete with a personal note.
If your volume is too high to send every customer a handwritten note, keep some generic kindly-worded cards around to include with your packing slips. Even that small gesture shows customers that they've made you feel good, which can in turn make them feel good about buying from you.
2. Custom Packaging and Shipping Materials
A bubble mailer in your brand colors or with your logo adds a dash of brightness to a typical mail delivery – and will certainly be unforgettable to your customers. Self-inking stamps, custom packaging tape, logo, stickers, and more can add to the experience. Not everything has to (or should have) your logo on it, but well-rounded branding shows your customers that you pay attention to detail. 
Have a new product that complements a customer's order? Use that opportunity to surprise them with a free sample. Your wholesale suppliers will typically be thrilled to provide you with samples if it means you'll sell more of their products. Your customers might be ecstatic about the free samples and inclined to order from you again. They may even order more to hit a spending threshold to receive free samples, or end up buying a full-size product of something they really enjoyed.
4. Informative Literature
Add some literature to your package to educate customers and introduce them to more products. This method informs your customers about other products they can try in a way that doesn't seem too forceful or sales-y. 
When you opened the packaging on your last kitchen gadget – say, a blender – you probably saw a little recipe book in there. That's an example of the brand leveraging its expertise while offering a roadmap to show customers different ways to get the most out of their new purchase.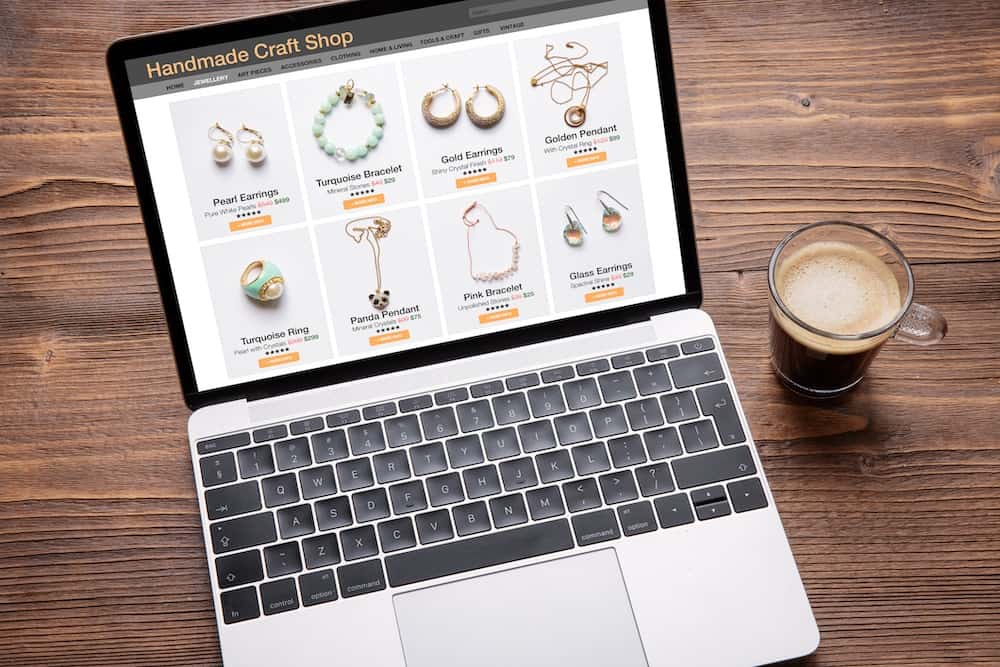 6. (Gently) Advertising Similar Products
Following kitchenware companies' lead, let's say you sell wooden mise en place bowls and steel measuring spoons. With each bowl set you send, you could advise the customer to use steel measuring spoons to effectively move items from the bowls to the frying pan. You could then point out your own spoons as an example.
Importantly, you should avoid going hammer-over-the-head sales mode here. Doing so could irritate customers and make them think you only care about sales. Instead, a small nudge that includes some helpful tips and advice could show the customer that your brand has their back – and the products they need.
How to Measure Brand Loyalty
Each of your customers has a customer lifetime value (CLV). This metric describes how much money the customer spends at your business over the duration of their relationship with your small business.
To measure CLV, determine all the customer's touchpoints with your business. Replicate the customer journey, from the first time they learn about you to the moment they make a purchase. Note the cost of each step. Add this up over the customer's "lifetime" with you, and you'll have the customer's CLV. The higher a customer's CLV, the greater their loyalty.
Your net promoter score (NPS) reflects the likelihood of customers recommending you to other people. To calculate it, survey your customers and ask them: On a scale of 0 to 10, how likely are they to recommend your product, service, or business? You'll get three kinds of respondents:
Promoters, who give you a 9 or 10 and are highly likely to recommend you.

Passives, who give you a 7 or 8. This number means the customer is happy with you but might not have anything to write home about.

Detractors, who give you a 0 to a 6. The high end of this range comprises dissatisfied but not angry customers. The low end comprises of customers so upset with your experience they might go out of their way to discourage others from buying you.
Your NPS is the difference between your percentage of promoters and percentage of detractors. For example, if 80 percent of your respondents are promoters and eight percent are detractors, your NPS is 72. The higher your NPS, the more loyal your customers are.


Your customer retention rate (CRR) indicates how many customers you retain over a certain period of time. The higher this rate, the better you typically fare at retaining customers. To calculate it, use the below equation:
CRR = (E-N)/S, where:
S = number of customers at the beginning of the period

E = total number of old and new customers at the end of the period

N = total number of new customers at the end of the period
Beyond these three metrics, another concept you should know when learning how to build customer loyalty is key performance indicators (KPIs). You can use common KPIs – including any of the metrics mentioned in this guide – or create your own custom business KPIs that best reflect your business's goals.

Choose numbers and equations that reflect how well you're retaining customers, and you should be in good shape. In fact, if your numbers are high enough, it might be time to open a second location where you can serve more customers.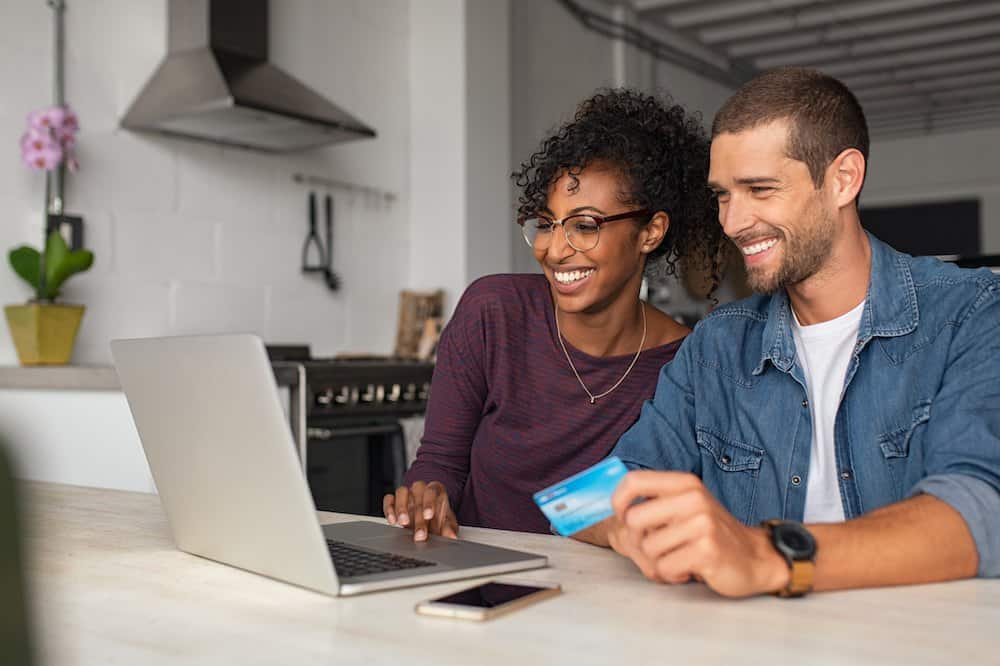 How to Make the Most Out of Loyal Customers
Engage with Customers Outside Your Storefront
The customer experience doesn't end when loyal customers walk out the door. It also comprises your interactions with them outside the store. That includes social media, where you can encourage loyal customers to post photos of them using your items and tag you. When you share this content, referred to as user generated content, you recognize the customer and their contributions. You also give potential new customers an example of someone using your items. It's retention and acquisition all in one.
To make creating this uniquely helpful user-generated content easier for your customers,  include your social media accounts in the thank-you notes you send with online orders. This way, your customers can more easily take easily postable pictures of their order and quickly tag you. That's a great way to get the customer loyalty process in motion.
After your most loyal customers leave your store, you should ask them to share what they've loved about shopping with you. Ask them to leave reviews on review sites like on your Yelp and Google Business Profile. You can solicit reviews in email marketing blasts, text message marketing, on social media, or at the point of sale.
Make it easy for your customers to leave reviews. Include direct links in your emails and texts so loyal customers can instantly, quickly leave reviews. Similarly, consider displaying a QR code at checkout so loyal customers can immediately pull up your review page.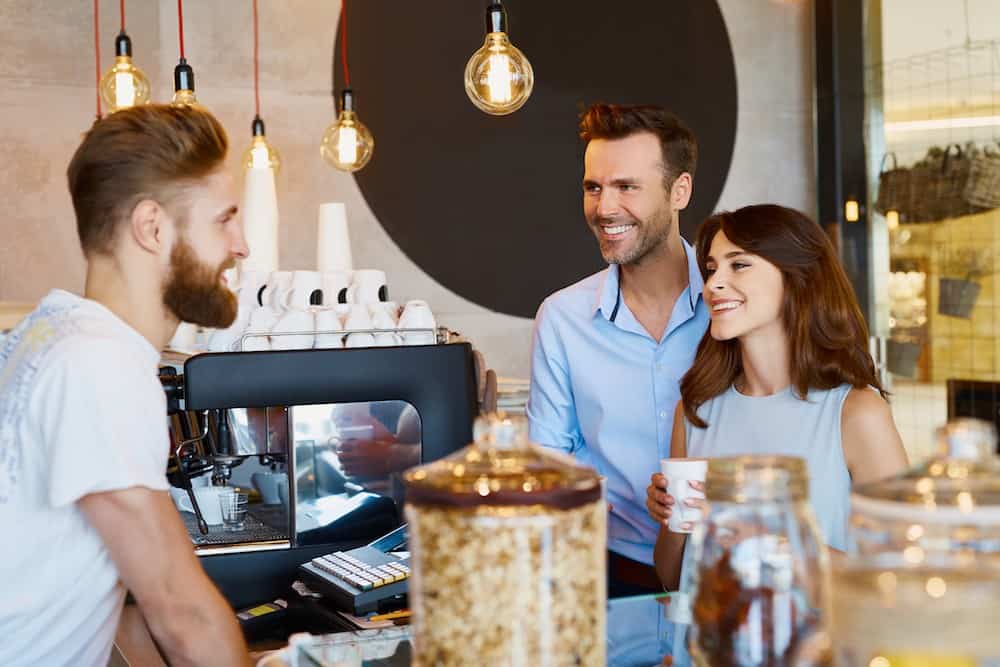 Your loyal customers can be your best source of feedback. Ask them what they like and why. Strike up a conversation to get some firsthand understanding. Some ideas may be more valuable than others, but identifying your loyal customers and listening to their feedback rarely has a downside. 
The tricky part is making sense of customer feedback. You may get two conflicting requests from two equally valued customers. "I like to see men's jackets at the front of the store," one may say, while the other asks, "Why don't you put them toward the back near the pants?" If you dig a little bit and ask why they feel this way, they may give you a bit more insight. Similarly, if you find the same comments cropping up from many customers, it may be a sign those considerations are worth exploring.
Promote Your Referral Program
You should segment your most loyal customers into separate groups for special email and text marketing blasts, as well as posts or curated groups on social media. These blasts should promote your referral program and what it earns the customer and the person they refer. This way, you send the details of the customer loyalty programs at your shop to the people most likely to need them. After all, who better to refer a new customer than the people happiest with your store?
The Best Customer Loyalty Program Start In Your Back Office
A great customer loyalty program can bring in new customers and get more value out of existing ones. It also starts from the moment your customers first interact with your business, including the appearance of your shelves and products. On that front, you need Shopventory's inventory software to keep your warehouse well-stocked at all times. Stock alerts, expedite cycle counts, and more ensure you always have what you need to keep your customers happy and loyal.