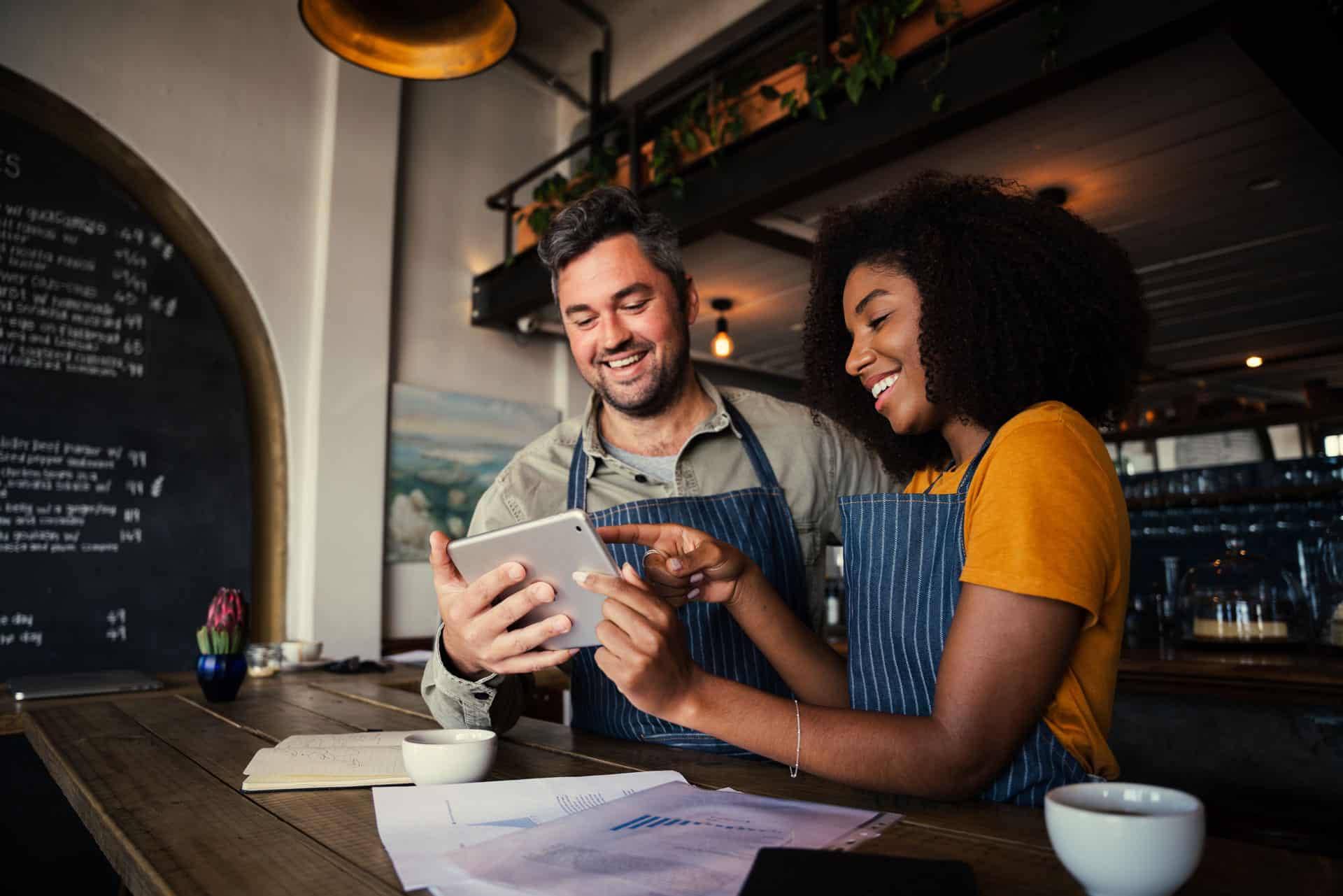 Selling Wholesale to Retailers 101
For most retailers looking to grow their storefront or e-commerce business, wholesale can seem like a daunting possibility. However, it's a retail strategy that's

growing in popularity

. Wholesale companies sell more products to a larger audience by leveraging other small businesses.

We put together this guide with some of the best tips and advice we've learned over the years for retailers interested in expanding into wholesale.
A wholesaler purchases products from a supplier or produces goods themselves before selling them to store owners in bulk. These businesses then market and sell those products at a recommended retail price (RRP) to their customers.
However, you are not limited to only selling to other businesses (B2B). Many run their own successful e-commerce store or retail storefront (B2C) as well.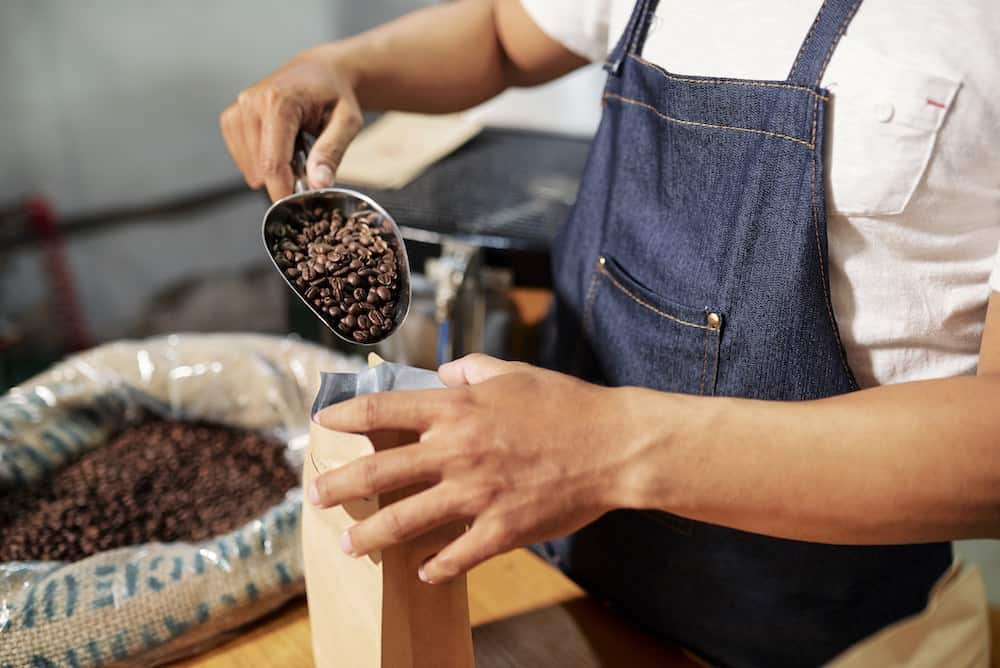 What is Wholesale vs Retail?
Retailers are the bridge between wholesalers/manufacturers and consumers. That means they sell solely to the end-buyer. Because of this, retailers tend to sell products in smaller quantities and typically at the highest price along the supply chain.
As we discovered above, a wholesaler sells in bulk to e-commerce, storefront retailers, or even foodservice businesses. Wholesale goods are usually sold in bulk and at a discount. The price per unit you receive the wholesale products at is significantly less than what you'll sell to your wholesale customers, which is why it is so profitable.
All kinds of businesses can do wholesale, from

beer stores

to boutiques. As long you can supply enough for bulk demand and have the business licenses for wholesale, you're well on your way. Depending on the

state where your business is located

, this could also be called a resale license, seller's permit, resale ID, wholesale ID, or retail ID.
Leverage other businesses to increase your reach and product sales

Diversify your sales without pouring significant money into marketing

Sell large quantities at once

Fewer expenses than other growth avenues

The ability to begin producing and selling your own unique merchandise through other retailers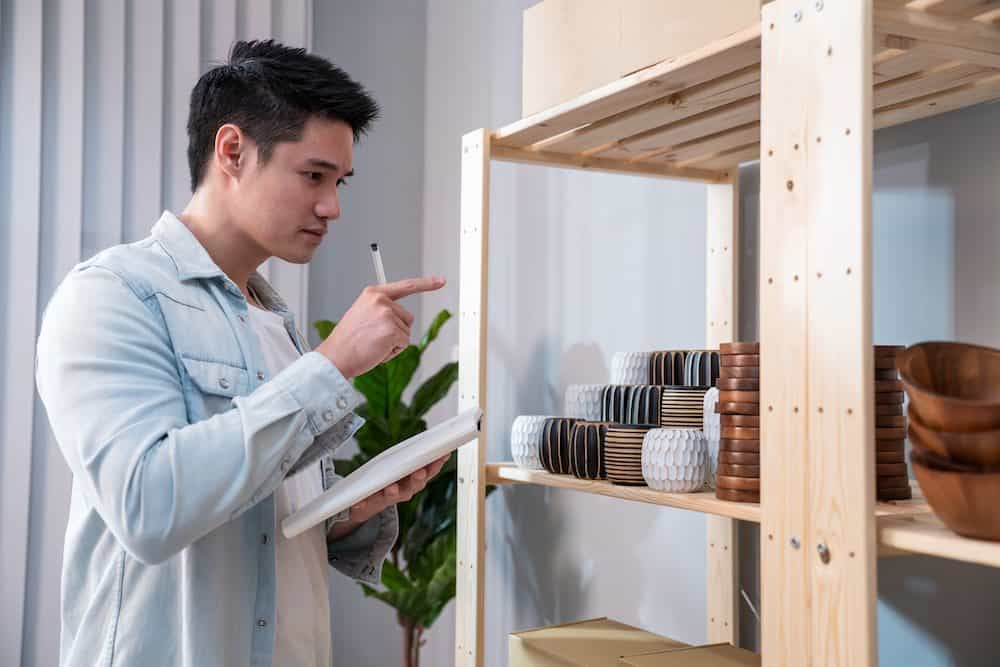 The two most important factors when it comes to your wholesale strategy are determined by your order timeline and when customers are willing to take delivery.
For some, pre-orders make the most sense. Most small business owners look at samples and linesheets to determine their orders.  Clothing store owners, for example, place orders two or three seasons ahead. Diamond jewelers, on the other hand, typically have a 6-7 week lead time.
Pre-ordering often helps a wholesaler formulate how much product to produce, which limits waste and excess inventory.
Immediate delivery is best utilized for products on hand or even comes out of inventory that the wholesaler may also sell retail. Overcuts, overstock, and closeout products can fall under this category too.
Industries, such as bridal and furniture, often operate as made to order. Once the end-buyer places an order through the retailer, the wholesaler will then manufacture or source the product from a supplier.
When a retailer sells goods for a wholesaler, the wholesaler keeps "ownership" of the product until it sells. The retailer then pays the wholesaler after the product is sold.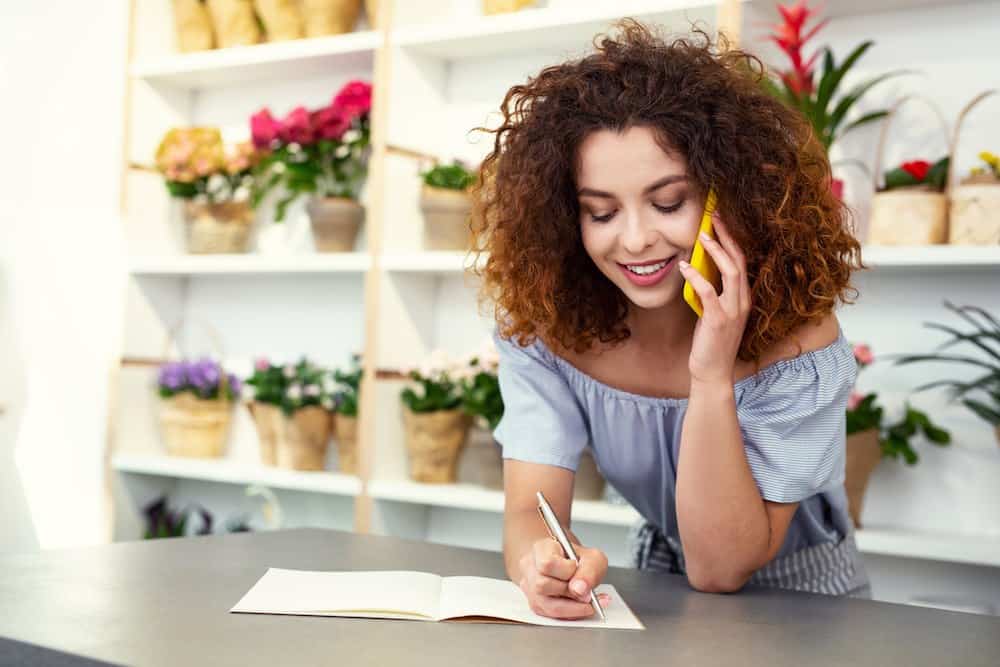 In order to ensure your wholesale business is profitable, you need to set prices for a healthy markup and margin. A product's markup is the gross profit divided by the cost price. While a product's margin is the gross profit divided by the selling price.
Typically, apparel wholesalers sell retailers' products 50% more than the cost price and 50% less than the retail price. Here is an example of that put into practice:
Product cost: $25
Wholesale price: $50
Recommended retail price: $100
Fashion jewelry tends to have a 50% markup from cost to wholesale price and a 75% margin from wholesale to retail. While grocery margins have a gross margin of 13.11% on average and a 15% markup.
Because wholesalers sell goods to businesses at such steep discounts, minimum order quantities (MOQs) assure customers place large enough orders. That means retailers can get a better margin when reselling the product.
Price breaks are a great way to incentivize customers to place even larger orders in exchange for lower prices. For instance, a wholesaler may have a MOQ of 75 units and an additional 10% discount at 100 units.
Recommended Retail Price (RRP)
Determining a RRP is important since your product will be sold to many small businesses, retailers, or even e-commerce stores. Essentially, it says that the retail price for your product will be the same whenever it's sold. This creates a more fair marketplace and sets your retailers up for success.
Your RRP is usually spelled out on sales sheets or your website and includes instructions around discounting. You can set rules for holidays, such as Black Friday, and instances that you may want to place products on sale, like last season's style.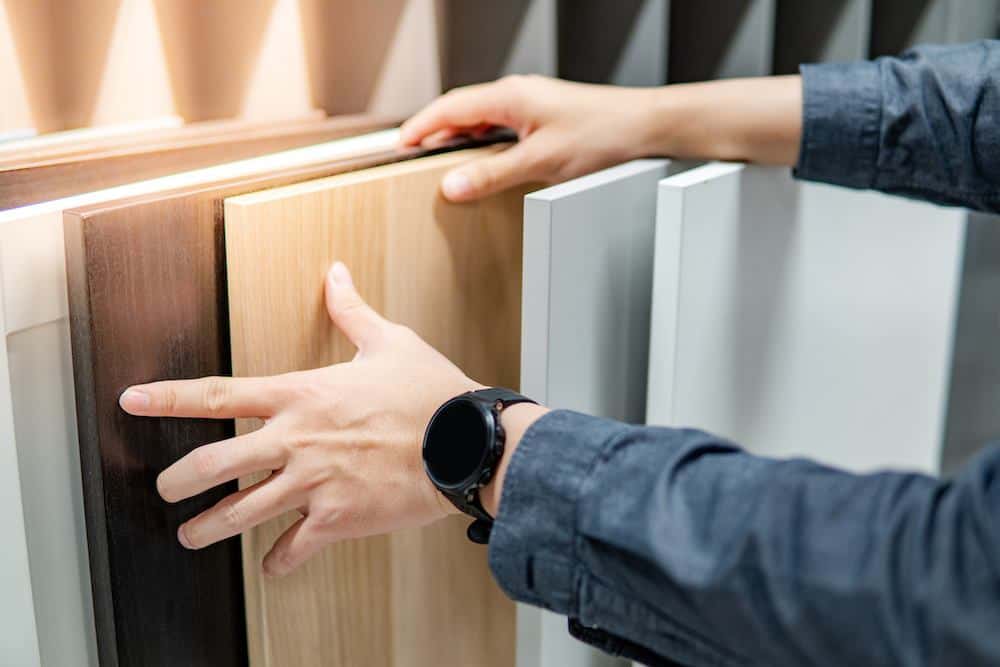 Where do People Wholesale?
Once you determine your wholesale prices, it's time to start selling. To reach the most customers with your wholesale business, we recommend implementing at least two of the selling strategies.
Trade shows are one of the most common avenues for selling wholesale. To participate in a trade show you must buy a booth to display your merchandise. We recommend booking appointments with buyers and prospective leads in advance to make the most of your space.
Permanent Showrooms and Stores
Some industries, particularly furniture and high-end fashion, opt for showrooms. While some showrooms feature multiple brands, you can also have one dedicated to your products. However, remember that showrooms come with recurring costs, like rent and staffing.
Creating an online website can be one of the easiest ways to run your business. Many simply build a separate portal on their
BigCommerce
or
Shopify
store or even use
Etsy
or
NuOrder
. Place a link on the footer of your site and consider password protecting it so it's only available to wholesale buyers.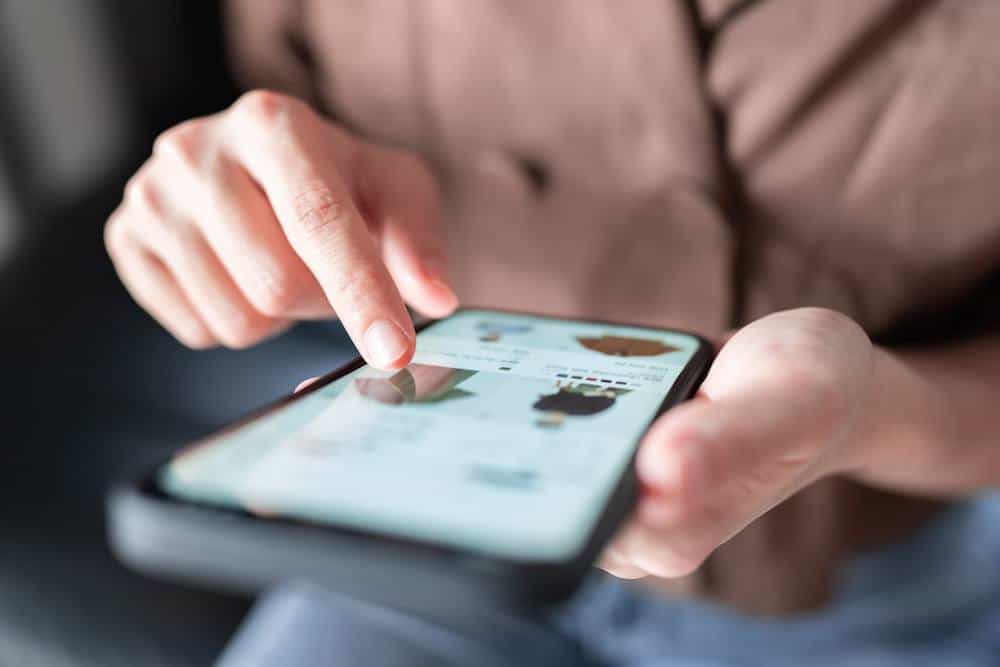 Wholesale marketplaces, such as
Faire
,
Tundra
, and
Handshake by Shopify
are growing in popularity. When joining a wholesale marketplace, you expand brand awareness to a large audience of retailers looking to display products like yours.
For many retail wholesalers, hiring a dedicated sales representative is a smart move. Most reps own a specific territory and are paid a commission. That allows you to focus on running your retail store and connecting with customers, while reps build relationships with wholesale buyers and sell your products.
For
overstock wholesale items
, turning to flash sale websites can mean moving product out quickly. Retailers look to websites, like
Zulily
, to find steep deals, new products, and quality products at low prices.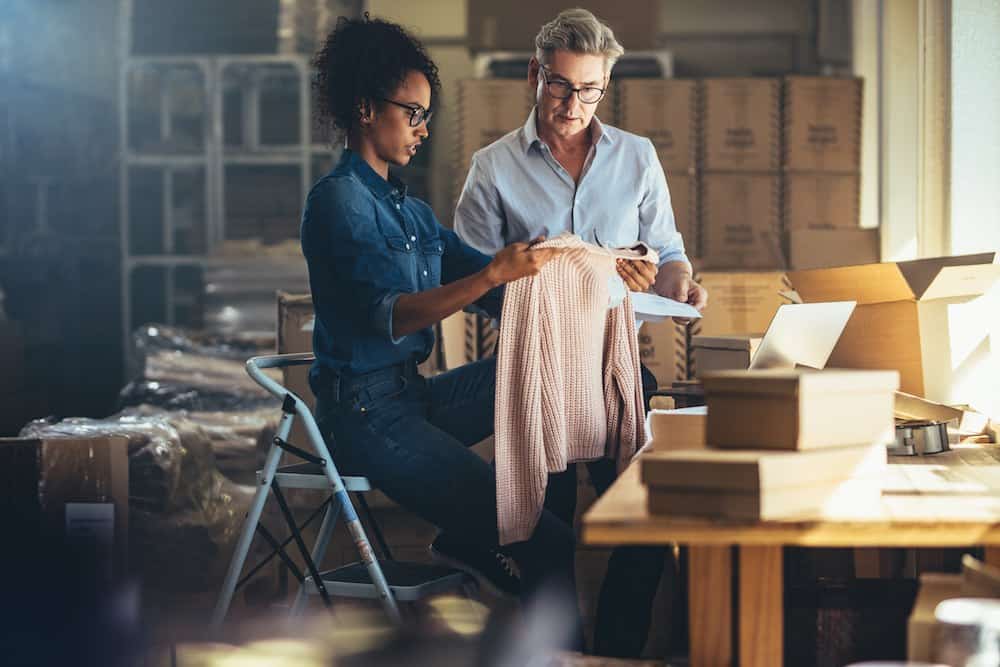 What You Need to Wholesale
In addition to a resale license, there are a couple of tools you'll want to set your business up for success.
Linesheets, wholesale catalog, and/or samples:

Include product images, descriptions, color and size options, and the wholesale price to make it easy for a buyer to place an order.

Ordering and invoicing platform: Paper ledgers won't cut it in today's digital landscape. Thrive Wholesale can get you organized. Track orders throughout your supply chain and easily see the payment status of each order.
Net payment terms:

Wholesale businesses typically set net payment terms to control cash flow. That means your customers aren't paying for orders immediately. For example, retailers wouldn't pay you for 60 days after the products ship for Net 60 terms. Since your customers are not paying upfront for the products it's important you do due diligence vetting them and determining what payment structure benefits each of your retailer relationships. Additionally, you can better know the risks of offering credit by asking for "trade references" from potential customers. Consider providing an additional discount to reliable buyers who agree to Net 15 or Net 30 terms, meaning a quicker payout for you.
6 Pain Points to Consider Before Wholesaling
Before you launch your wholesale business, it's important to know what challenges lie ahead. By introducing strategies and tools to combat them now, you're well on your way to a well-oiled business.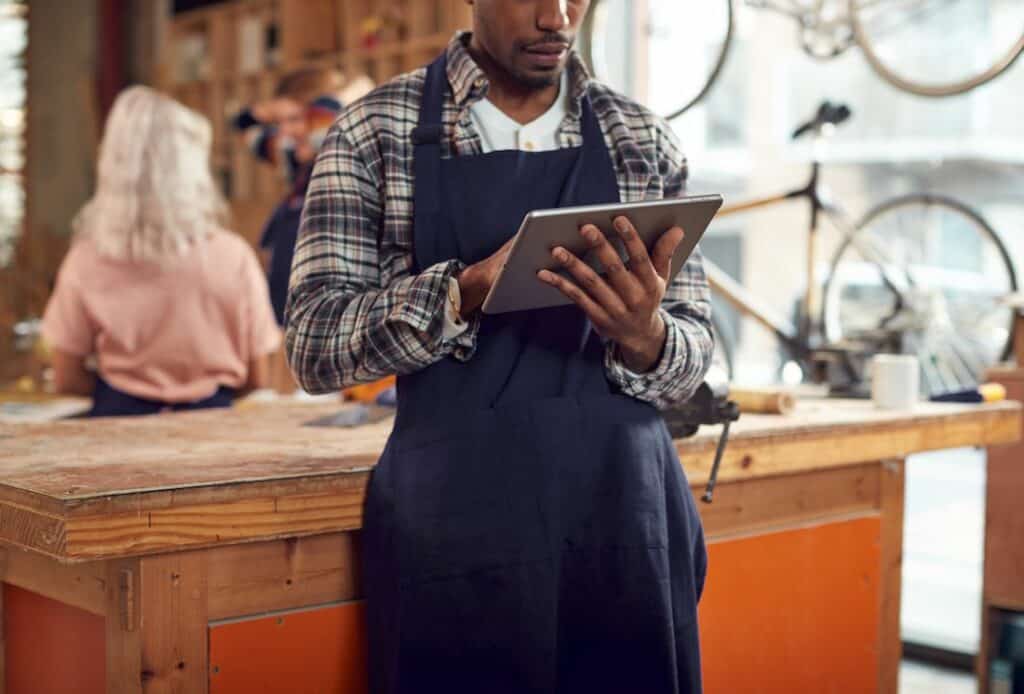 If you already manage storefront and/or e-commerce retail small businesses, you have a lot on your plate. Not to mention running a marketing strategy, like Google Shopping Ads. With orders coming in from multiple sources between retail and wholesale, inventory management is key.
Thrive powers new wholesale businesses by syncing inventory levels for all the ways you sell, so you never have to turn a buyer away. Additionally, increase efficiency with one inventory and product catalog management platform for each arm of your business.
Thrive uses cloud-based technology, meaning you can keep an eye on stock counts for your warehouse and/or retail business, no matter where you are.
Finding Suppliers and Vendors
It's likely that you'll have the same suppliers and/or manufacturers for your wholesale business as you do for your retail store. For instance, Stone's Beer and Beverage Market works with a set of suppliers to stock their storefront for consumers and to order kegs which they wholesale to local restaurants.
Speed, shipping, pricing, and quality are some factors you'll want to consider when choosing a supplier.
Also, partner with local artists and makers for unique products retailers can't find anywhere else.
Marketing & Making Connections with Retailers
If you don't have a dedicated sales rep, you will want to do some level of marketing for your wholesale business.
Market with complementary brands

Send direct mail to prospective retailers

Create a separate website for wholesale

Make a separate social media profile to promote wholesale items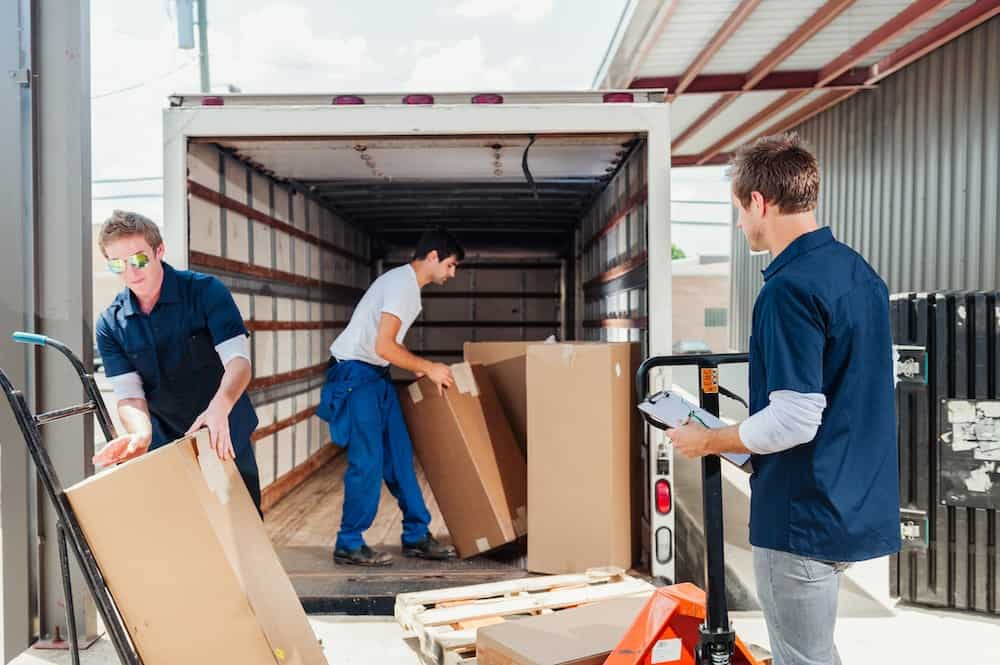 Arguably, the most challenging aspect of wholesale, logistic management can make or break your business. Your retailers are focused on running a successful business too, which is why communicating accurate lead times is essential for reducing canceled orders. 
The lack of raw materials, transportation issues, labor shortages, human error, and more can affect lead times. The best way to ease this is through clear expectations and communication between your supplier and customers.
Since you'll be ordering and selling products in bulk, space needs to be considered. Do you have enough room in the back of your retail store? Or do you need to rent a separate warehouse?
Being able to forecast demand and make adjustments accordingly can be a tricky dance between several markets. Using stock forecasting technology will provide insight on what to order when to order, and how much to order.
Also, strategies like pre-orders and made-to-order help set stock expectations and reduce waste or a loss in potential profit.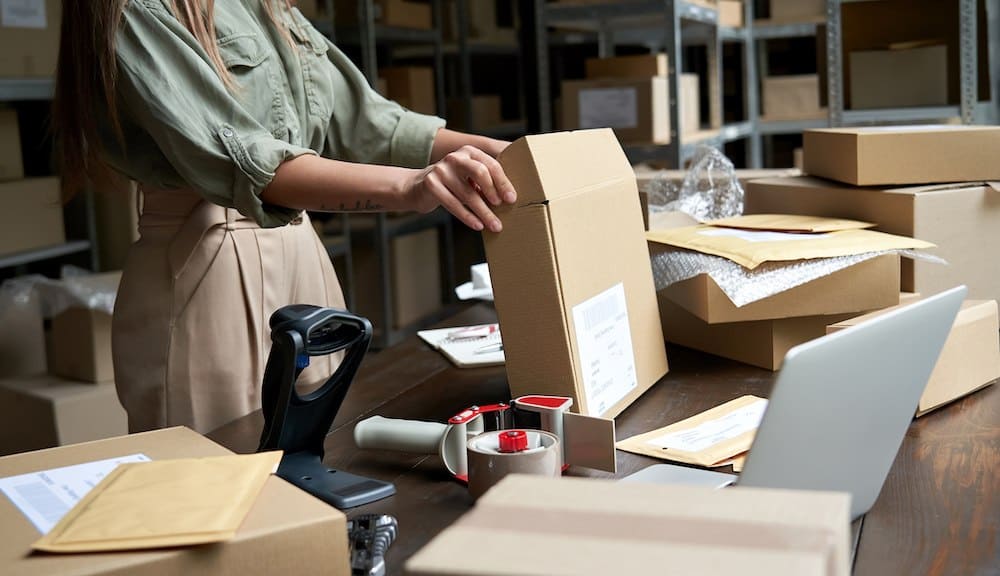 Before you start taking orders, you'll want to decide on a shipping or delivery strategy. If your wholesale customers are nearby, purchasing a delivery van and driver might be most sustainable for your business. Otherwise, you can work with companies like FedEX and UPS. Cost, speed, and quality are all metrics you'll want to consider before selecting a shipping company.
Some retailers also provide dropshipping services. That means partnering with a retailer that sells your products straight to consumers without having the physical inventory. In turn, you ship the product directly to the end-user.
However, you don't need to stick with just one strategy or company. You can mix international shippers, while also completing local deliveries and offering dropshipping.
Customer Management Software
It's common to tailor pricing and agreements per customer. That's where customer management software comes into play. Store and manage all your buyer information, invoices, and more in one central location.
Build and assign price lists to specific customers in Thrive Wholesale. Automate customer relationships by storing customer-specific discounts and information inside of Thrive Wholesale.
Power Your Growing Business with Wholesale
Keep up with the evolving retail industry by introducing a wholesale model for your small business. By following this guide, you can begin diversifying your sales in a new market.