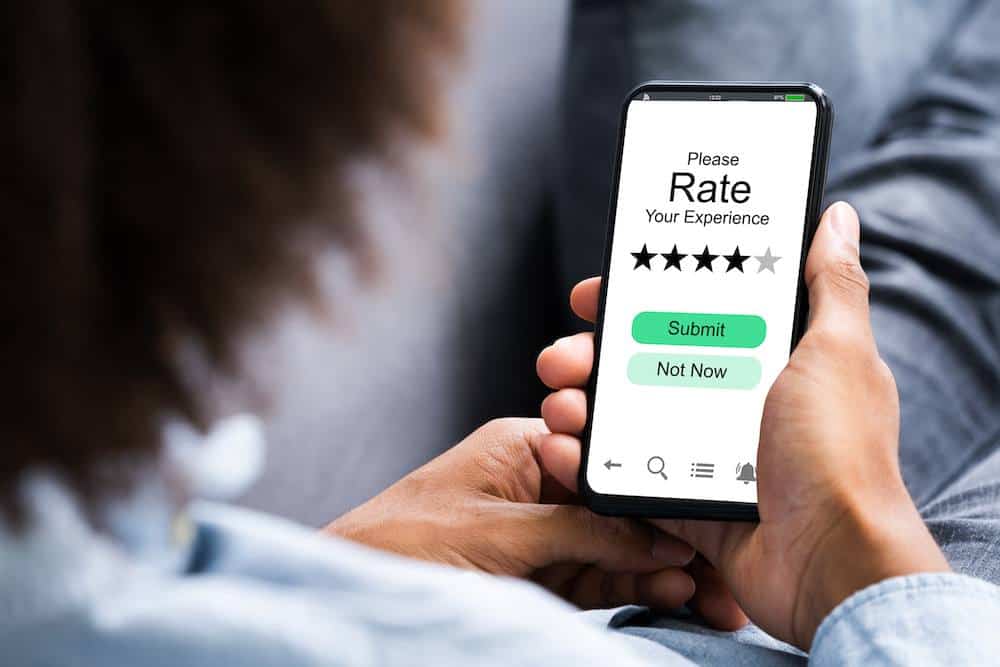 How Storefronts Can Use Online Reviews To Their Advantage
It's easy to associate online reviews with e-commerce businesses, but your storefront benefits from them too. Think about it: Where do
you
look when deciding which stores or businesses to visit in your neighborhood? We're willing to wager that you check sites like
Google Business Profile
, Yelp, and Facebook to get the best picture before you step foot into a new place. How can you leverage these online reviews to uplift the in-store experience for your customers? This guide shows you how.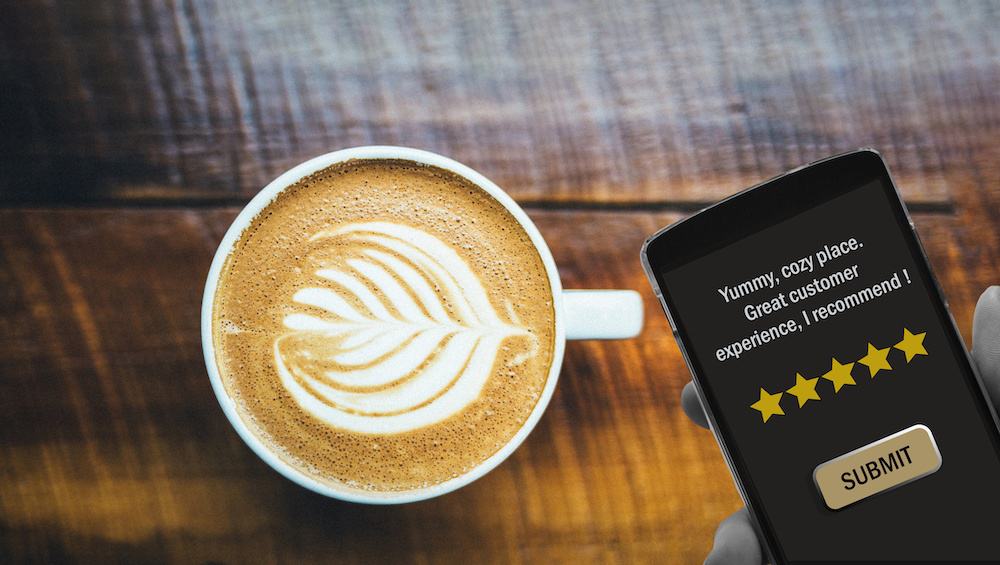 The Benefits of Online Reviews for Your Retail Business
Online reviews empower your customers to let you know what they really think. That prospect can be scary, but customer feedback can also help you make smarter decisions store-wide, including inventory decisions. When you see a pattern emerge in negative reviews, such as concerns about a product, long checkout times, or a frustrating return policy,  it's an opportunity to fix whatever products or services are missing the mark.
Your online reputation fuels the impression prospective customers have on your brick and mortar store. As a small business owner, it's important to keep an eye on online reviews that may be discussing your business with others. These passionate customers take to Facebook Groups, Nextdoor, and other social media platforms to make personal recommendations to friends and family, vocalize their concerns, and leave both great reviews and poor reviews on review sites. Knowing what's going on means that you can harness these reviews for use on your website, newsletters, social media, and even print marketing such as brochures and signage to get the average customer to experience your business for themselves.
Understandably, this can be a tall order, especially if you're one of many local businesses with a small marketing budget. If you need some help managing it all, there are reputation management tools like
BrightLocal
that can help you monitor your business profile online.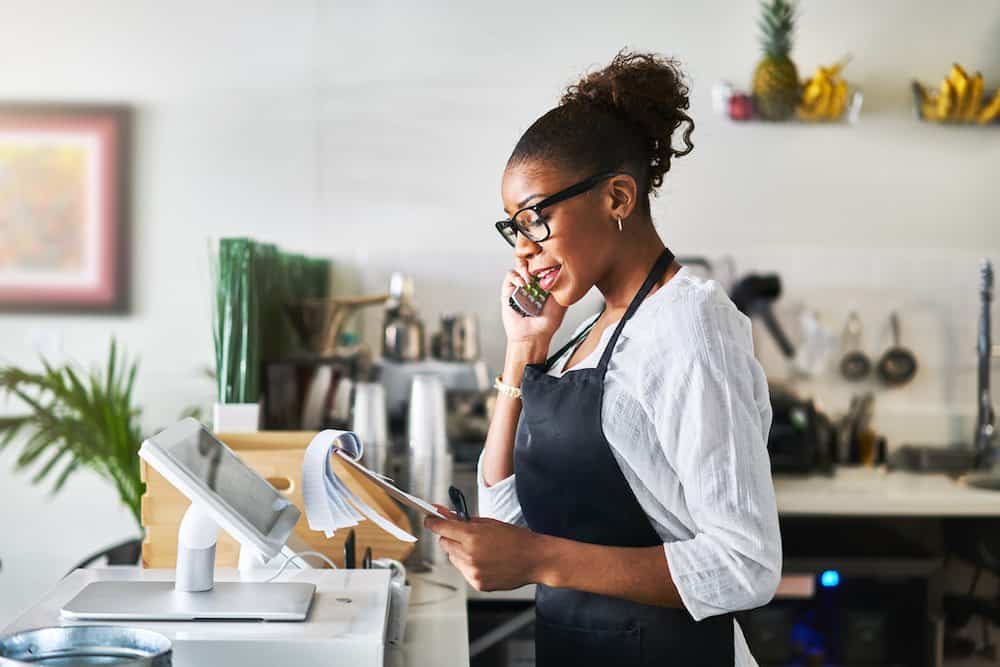 Genuine Customer Interaction and Trust
Some customers will call you, email you, or return a product when they have a negative experience with it. Others will simply move on, perhaps replacing your faulty product with one from another business.
When you prompt customers to share feedback, these relationships become much easier to salvage. You have a chance to make things right, rebuild trust, and earn the trust of potential customers impressed by your incredibly helpful service. Not to mention, you'll reduce the number of returns you'll process.
A product with lots of reviews is less likely to be returned than one with less than five reviews. Online reviews help inform people about each product in a richer, more detailed way than with a glowing product description or a basic FAQ. When customers know exactly what they're getting into, they can make better purchasing decisions, which means a drastic decrease in the return rates on your products. The result could even be more positive customer reviews for your business on online review sites.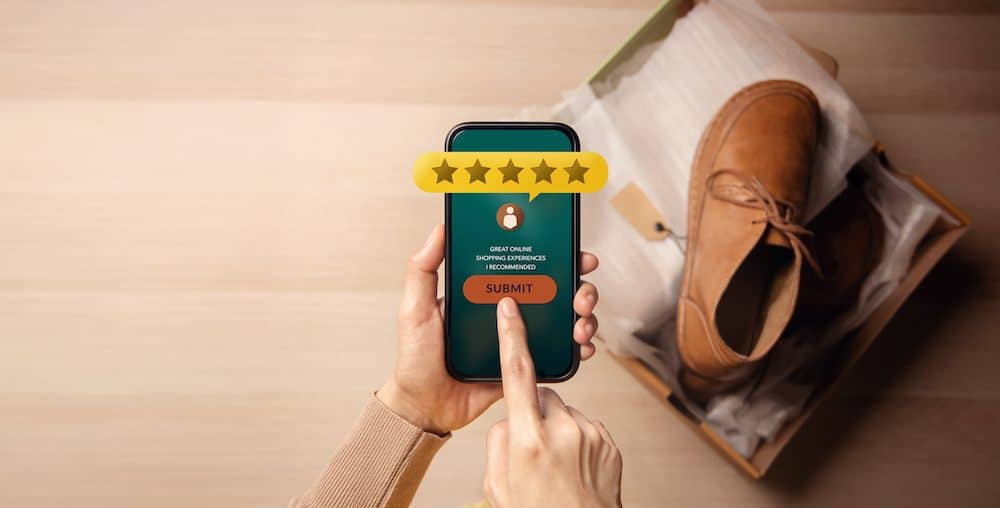 What are the Types of Reviews?
Product reviews. This category comprises customer reviews concerning your items. Any online reviews about whether or not your products work, fit, or look as expected fall into this category. If the shoes you sell run a little small, you're likely to see a product review alerting others to size up.


 

Business reviews

. This online review category encompasses all customer reviews about your employees, your storefront, and your overall offerings and presentation. When you scan online review sites and see things like "I loved the spacious layout and attentive employees at this skincare shop!", you're seeing business reviews.
The difference between these types of online reviews can be key to your strategy. If you notice a lot of negative reviews about one product but consistently positive business reviews, you can consider eliminating the product. If customer reviews praise your products but not your storefront, you might have some work to do on visual presentation or employee training.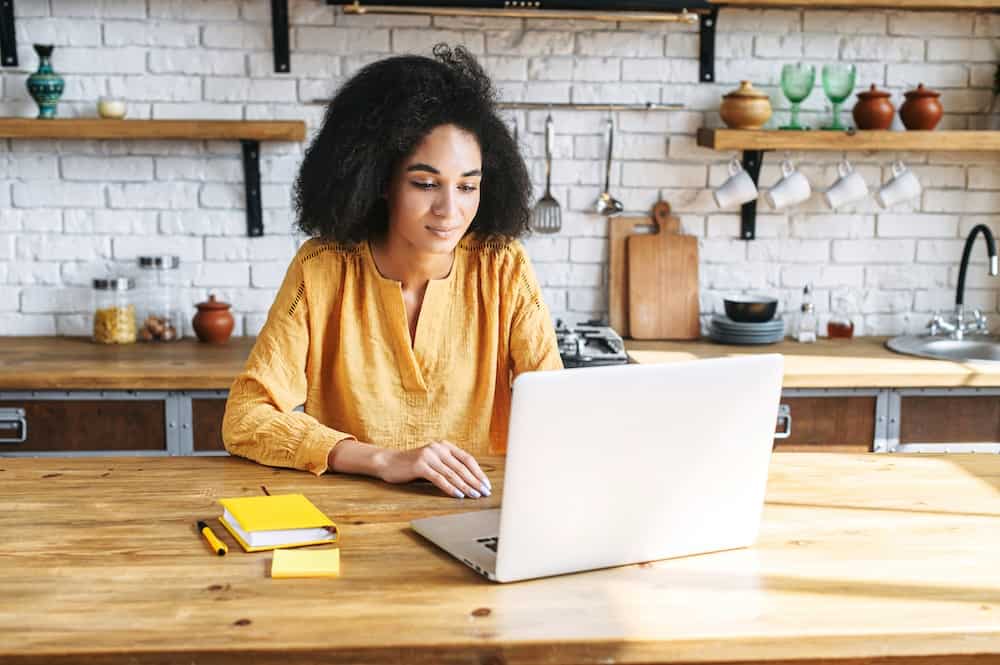 What are the Online Review Sites Customers Use?
Among dozens of third party sites out there, here are a few of the most popular used by brick and mortar establishments:


Google Business Profile: Among the most simple ways to gather reviews available, Google Business Profile is free, easy to find, and makes it simple to leave reviews.


Nextdoor: This popular app groups users by neighborhood. It's become a favorite for researching local businesses and services. 


Yelp: One of the largest and well-known review sites out there, Yelp reviews are widely consulted by many consumers before they make a purchasing decision.


Facebook: Account holders can easily leave Facebook reviews on your company's business profile. These reviews, attached to a profile, cannot be left anonymously.


The Better Business Bureau. This trusted, century-old not-for-profit organization is a go-to for customer reviews from people of all ages and backgrounds. The Better Business Bureau categorizes positive reviews and negative reviews under "reviews" and "complaints" respectively.


Niche sites

. Your business type may appeal to a very specific interest group, whether you run a cat cafe or sell hand-poured candles at a farmer's market. You may want to include your business on an online review site that caters specifically to that niche. And especially if you're speaking directly to enthusiasts, a positive review on one of these niche sites can be just what your business needs to bring more customers in the door.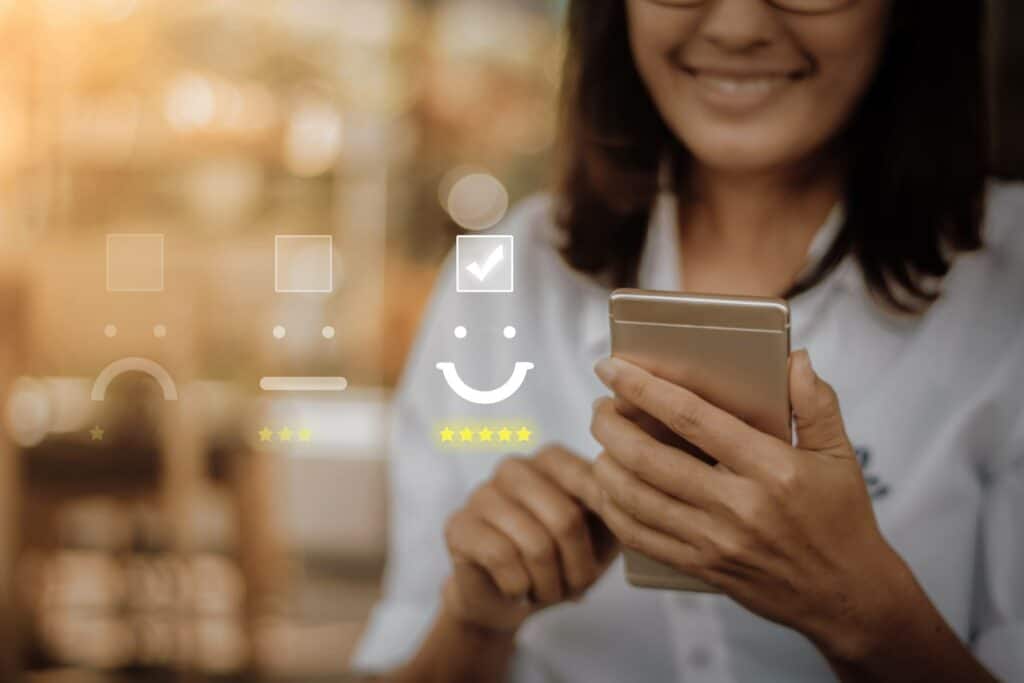 How to Solicit Positive Reviews
Establish Your Presence on Online Review Sites
First off, get your business registered on Yelp, Google Business Profile, Facebook, and other key online review sites. Take a moment to make your pages more appealing to potential customers – high-resolution images make a greater impact than blurry, outdated camera phone snaps, for example.
To supplement your presence on review sites, try updating your social media pages, such as your Facebook page, at least once a week. Even if you can't update your social feeds often, your business still appears more credible with a broad online presence and frequent updates. And if you need an easy content idea, try to post reviews that customers have already shared, like a Google review shared to your Twitter page.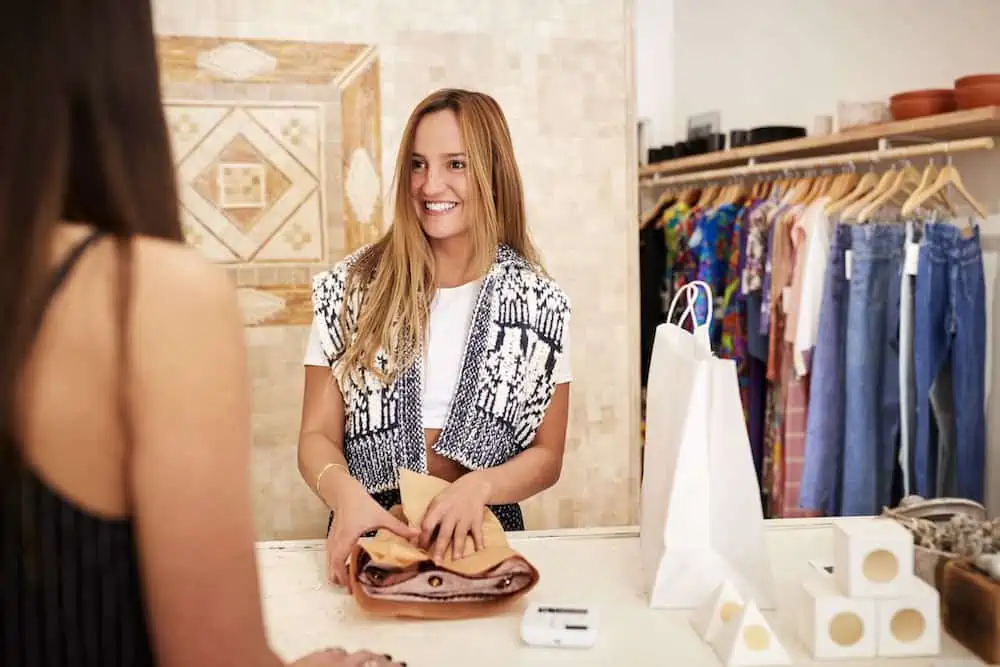 Ask for Customer Reviews at the Right Moment
If a customer shows that they like your product, that's a great time to ask for a review. For example, if someone tags your Facebook page in a picture of you wearing a cute and cozy sweater they bought in your store, that's a great time to encourage that happy customer to leave feedback on other review sites. Conversely, if your customer seems unhappy, train your employees to hold back.
Choose the Right Avenue to Collect Reviews
The best way to request reviews can look different from business to business. You may want to consider:


Asking in person at the end of a good transaction


Print in-store signage encouraging customers to leave reviews online


Send out a follow-up email requesting a rating


Using an SMS platform like Twilio to send review requests



Distributing business cards with links to online profiles
Figure out what works best for you, and then set workflows that ensure the customer receives a review request. The key is to make it simple for a motivated customer; take them directly where they need to go. More Yelp reviews, Facebook reviews, and Google reviews should result.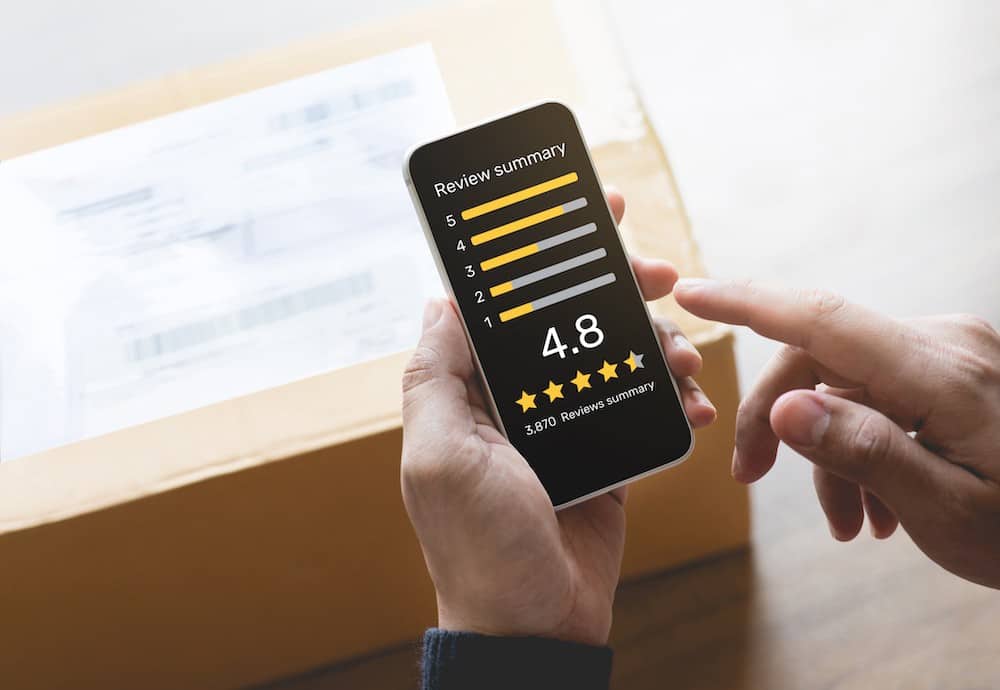 Replace Review Requests with Open-Ended Questions
Some customers might not respond well to explicit requests for reviews. But what if you reached out to the customer and asked how they're feeling about your products? This way, you can start a meaningful conversation about the customer's needs and show your commitment to meeting them. If you receive positive feedback, you can eventually ask for an online review. 
Use the Right Review Links
To get a customer to do something they're not obligated to do, you need to make it easy. So when soliciting reviews via email, include links to several popular review sites. Couple these links with a prompt something like, "Can you share how you're feeling about the products you bought from us?" A prompt and a review link together can quickly open the door to an even quicker – but still genuine – online review.
Highlight Positive Reviews
Showcasing reviews on your Facebook page, website, or another platform may be just the motivation a customer needs to share their experience as well. When you share positive reviews, it also helps to show your best side to prospective customers and existing customers alike.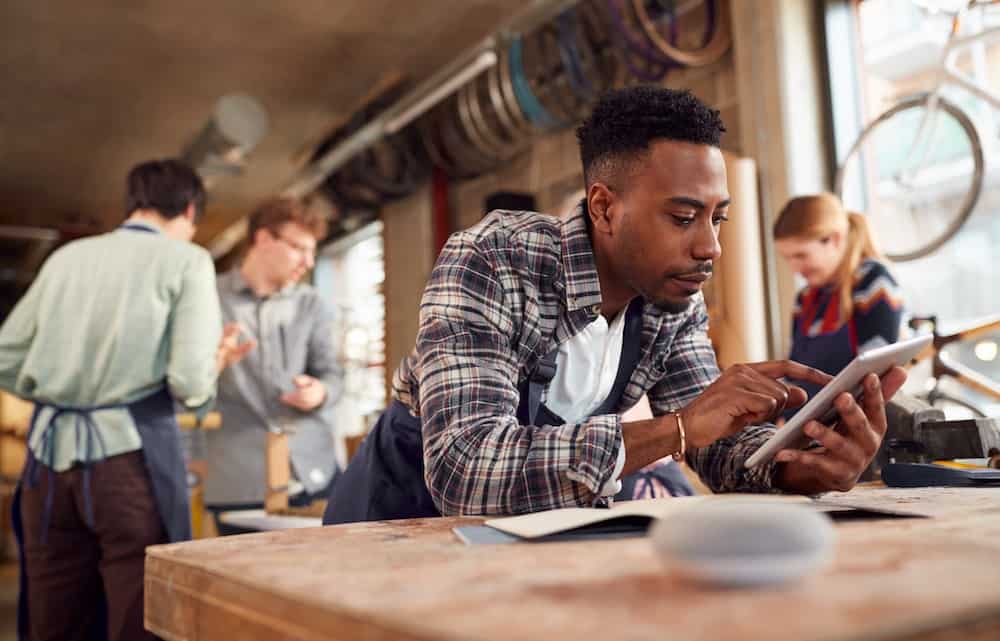 Most online review sites let you claim your business and reply to reviews, so you can – and should – directly address your reviewers.
Yelp
gives great advice on how to do this:
"Respond to your reviews within 24 hours… Whether the review is positive or negative, respond the exact same way you would communicate with a customer who was standing in front of you in your business. A prompt diplomatic response is more likely to turn around a negative reviewer and keep positive reviewers engaged."
Work to Turn that Customer into a Repeat Customer
You might think that when customers leave negative reviews, you'll have to make things right despite the customers who are presumably never returning to your storefront. However, if you deal honestly and fairly with an upset customer and stay positive and helpful, you can actually make a lifelong customer.
Most people expect a giant hassle when they raise a concern, so they might appreciate it if you offer them great customer service. If you fix the problem promptly, you could convert negative reviews into positive reviews! Better yet, other prospective customers may see these positive interactions and be further encouraged to check out your shop.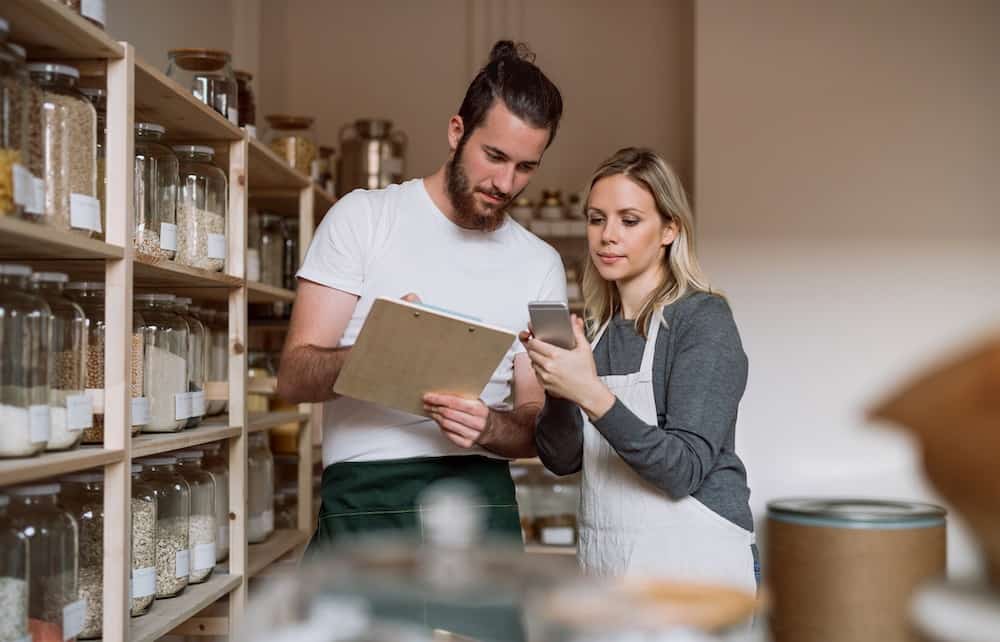 Keep it simple while acknowledging that the customer felt slighted and you're acting to take corrective measures. Implementing this approach into your product review strategy can make your storefront appear professional, forthright, and still worth visiting.
If you need some help responding to a negative review, try language like:  "I'm sorry you had that experience. Thank you for bringing it to our attention. We will take immediate steps to address this. Please come by again and give us another chance. Ask for the manager by name and he/she will personally see that you are taken care of."
Learn from Your Mistakes and Make Changes
Mistakes are inevitable, but if your online reviews show that you're repeating the same mistakes, you might struggle to find new customers who are discouraged by the patterns they see across reviews. When a stream of negative reviews identifies a recurring problem, you should work quickly to find a permanent solution. 
For instance, if you have multiple poor reviews regarding out-of-stock products, consider implementing an inventory management system to better meet your customers' expectations.
Making the necessary changes to avoid future customer complaints is the endgame for improving your local business. You'll quash recurring problems and identify potential future problems – and stop them from happening in advance.
Being proactive about customer satisfaction enables businesses to thrive where another small business may fall short, and customers will notice how much you care. Put systems in place that make your business run a little better every day, and soon, negative reviews will be a thing of the past.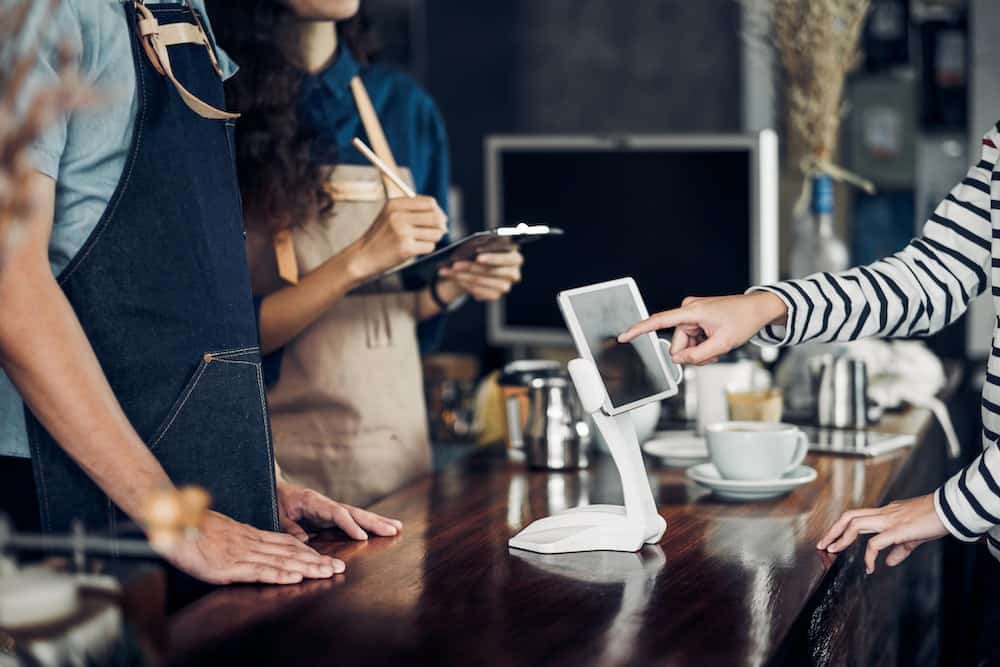 Best Practices for Collecting Reviews for Your Business
Link to review sites from your website. Leaving an online review is much easier if your website's homepage clearly displays icons for leading review sites. These icons should take customers to your page on each site in just one click. You can also add these links to your email signature to potentially receive customer reviews right as shoppers hear from you.


Display review signage in-store. As a storefront business, maybe your customers are only spending so much time visiting your website. In that case, you can bring the idea of digital review site icons into the real world. Leave signage in your store indicating how customers can easily reach your review pages as they shop. A simple QR code linking to your Google reviews page can do the trick. So too can business cards, receipts, and other items the customer can take with them.


Collect email addresses during in-person sales. "Would you like to sign up for our email list?" It's a simple question, but it's one that not every employee thinks to ask as they ring up customers in-store. When you ask this question, you expose more customers to your email marketing. And as discussed above, email is one of the best ways you can solicit customer reviews. After all, many email marketing platforms automate the delivery of welcome emails where you can ask for online reviews.


Check for new customer reviews daily. Though this tip might sound like a tall order, you should take some time every day to check for, and respond to, new customer reviews. Shoppers notice when a business consistently responds to customers. Plus, the number of people using these apps to make buying decisions is in the millions worldwide and will only keep growing. It only takes one of them to write a negative review that, if not properly addressed, could cost you dozens of walk-ins.


Don't bribe customers into giving positive reviews.

Going to unusual lengths to solicit good business reviews can get you in trouble. Sites like Yelp and Angie's List encourage their users to report promotions aimed at tampering with reviews. These unethical promotions could include giveaways for good reviews or refunds in exchange for positive reviews. Avoid these schemes – they can lead to getting downright blacklisted. All the above ways to collect online reviews are safer and more effective.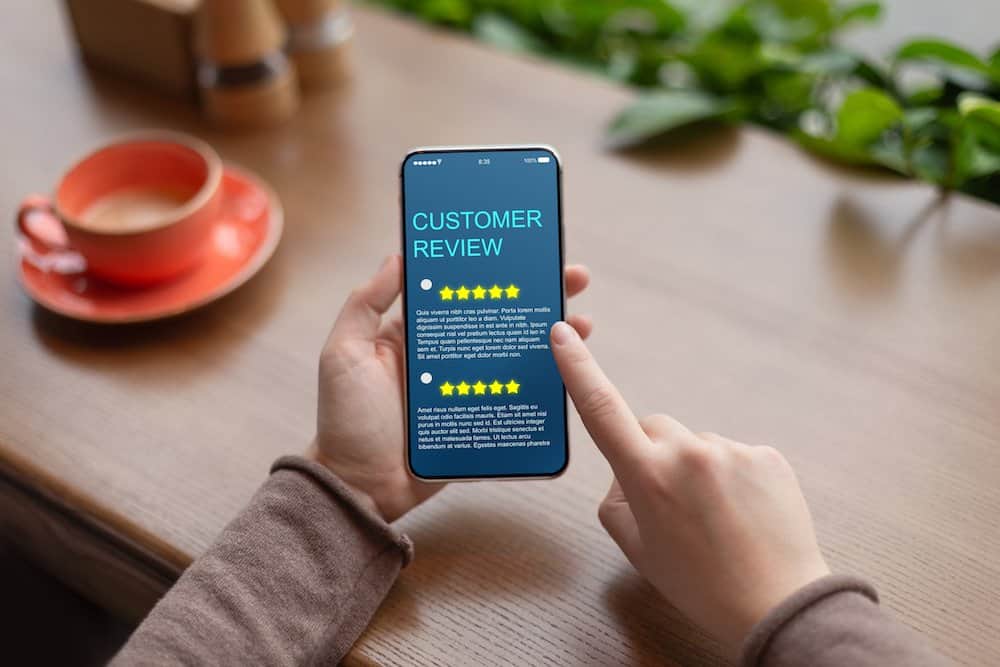 Storefronts Need Online Reviews, Too
The bottom line is: Consumers trust online reviews. Even if the vast majority of your sales happen in person, your business benefits tremendously from online customer reviews. And good reviews are much easier to obtain when the products your customers love most are always readily available. And they, in turn, will be ready to give you great online reviews.