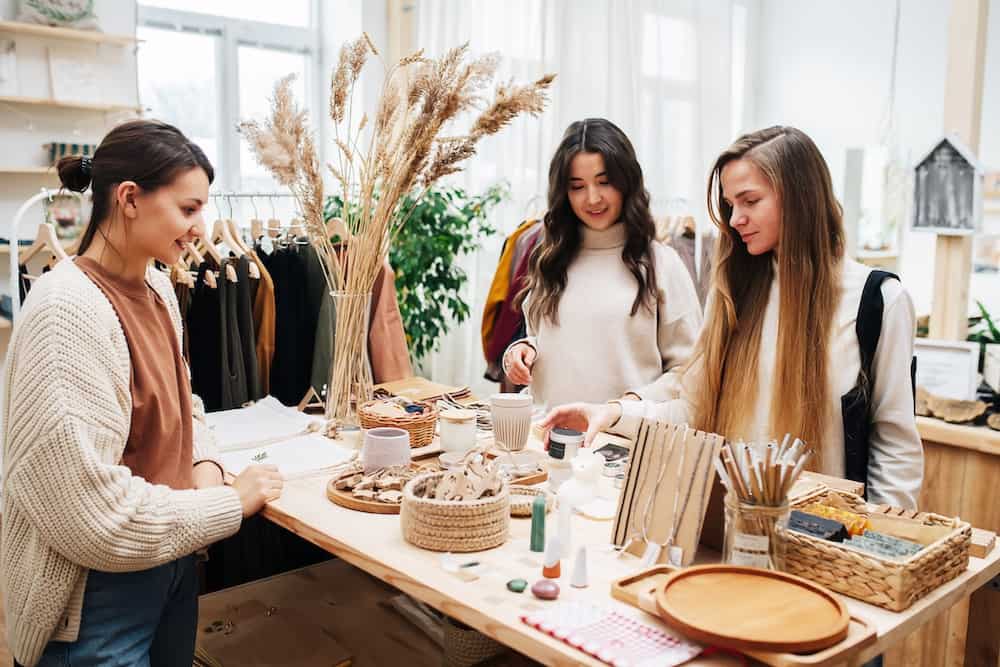 The Best Ways to Attract Customers to a New Business
As a new small business owner, strategizing is an everyday task. But maybe you've hit a roadblock trying to think of new ways to attract customers to your storefront. Even with word of mouth, your business still must be attractive enough to take what started as a recommendation and turn it into a sale. Bringing in new customers doesn't have to feel like an impossible feat. Below are several tips to help you attract new customers to your small business.
How to Attract New Customers
Gather Information About Your Target Customer
You need to have an idea of who you want to serve, so it's best to have a semi-fictional perfect customer in mind. To help figure out who's a part of this audience, you'll need to do a little homework. Conducting market research can help identify who's most likely to stop by your shop. Through market research, you'll determine the types of customers out there and how you can help meet their needs.
A significant part of market research involves scoping out your current or would-be competitors to see how they interact with your target customers. This can help you determine if there's a dearth in the market for your products or services. If there isn't, you can use this same information to set yourself apart from competitors and offer a stronger product or service.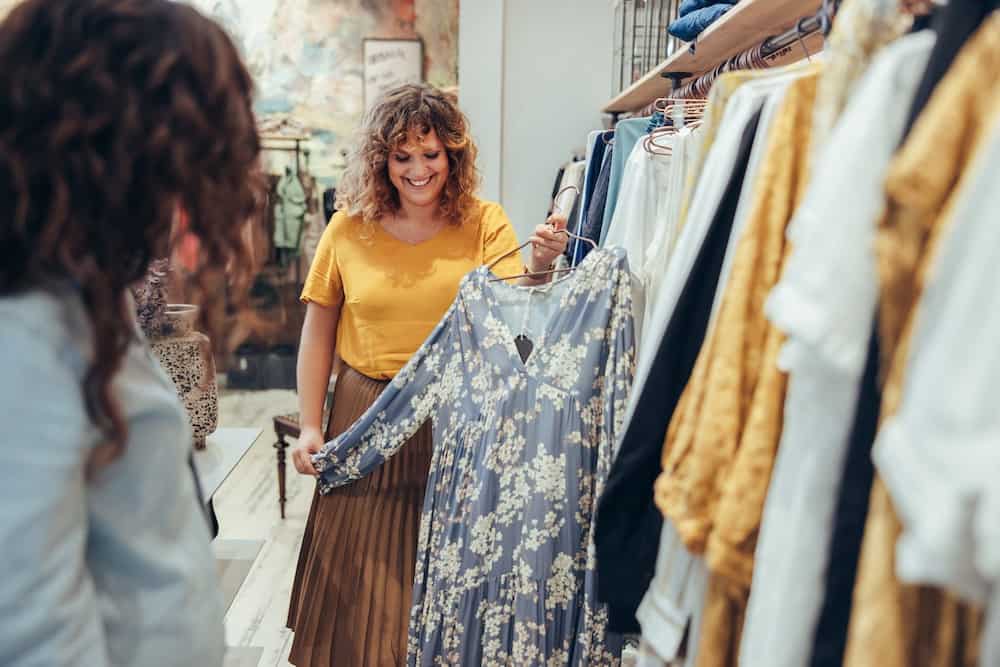 A great customer persona combines the key traits you seek from your audience. It helps you determine how your ideal customer might make decisions. This way, you can better appeal to your customer base and cater your organization's services to their needs.
To create a customer persona, imagine a fictional person. What do they wear? What do they drive? More importantly, what do they buy? Your answers to these questions should identify whom you want in your store — in order words, your target demographic. Perhaps you know a version of this person. Get their insight to help paint the portrait of an ideal client or customer.
Trying to envision the types of customers you want in your store is going to guide your decisions. Let it! However, beware of getting too niche. You don't want to create such a specific persona that you greatly reduce your number of potential customers. There's an art to balancing a diverse customer base while figuring out who the ideal customer may be, so don't define your audience too narrowly. Remember – your customer needs to exist! If this person doesn't exist, or if there aren't enough people like them, it's time to make some changes.
Let's illustrate this concept with an example of a boutique store. A realistic customer profile is a middle-aged woman who lives within 20 miles and earns at least $100,000 per year. A too-narrow profile would add small details, like what they drink or their favorite brand of bedsheets, that shrink the pool of potential customers to an unrealistically small number. Sure, those details can create a vibrant profile, but too much, too specific information makes a target customer impossible to reach.
Strategize Based on Your Customer Base and Persona
Creating a customer persona is a key step in the customer acquisition process, and planning around that image produces results. Once you've identified the target customers for your business, you can then determine how to align your services with your customers' needs.
For example, a small business marketing strategy tailored to middle-aged women will look quite different from the marketing materials meant to reach teenage boys. This way, each customer group can receive messaging that appeals to their ways of life and their interests. Whether email marketing, direct response marketing, or another out-of-the-box strategy, each campaign you develop will mean something different to each customer.
Ten Ideas for Attracting Customers to Your Brick-and-Mortar Store
1. Offer "Shoppertainment"
Shoppertainment is a fun, hands-on, tactile experience intended to leave a lasting impression on customers, and may lead to some great word of mouth advertising if customers had a good time. From interactive technology (think: Nike's virtual experience) to crazy and wild (think: IKEA's slumber parties) and more, shoppertainment can take many forms across many industries.
Shoppertainment gives customers a fun story about your small business that they might share through word of mouth or social media. It lets them try (and perhaps buy) products they might not otherwise consider. Most importantly, it creates memorable, personal experiences that add that human element to your brand and encourage customer loyalty.
When planning shoppertainment experiences, consider if your idea is shareable. Will happy customers talk about it on Instagram? Could this perhaps be shaped into an influencer marketing event? 
Next, make sure your idea reflects your business and your products, or the wrong target customers may come walking through the door. Think about the types of attractions that may appeal to those teenagers or middle-aged women who you want to turn into new customers. 
Once your idea is set and the plans are made, it's time to get the word out there. Consider promoting your event through digital and print marketing. Create a graphic to share on social media, add it to events websites like Eventbrite, share on neighborhood-centric platforms like Nextdoor, and send an email to your subscribers about the event. Don't forget about in-store signage, too: Print flyers to hang in your shop, and you can ask other businesses in the community to hang a flyer as well.
Finally, try to make sure your idea isn't too marketing-focused. Your existing customers will see right through it and new customers may not be interested at all.
Small-business press is free publicity just hanging out there if you know how to utilize it. To start connecting with the media, think about the story you want to tell. If you can tell a unique, informed, and colorful tale about how you started your own business, reporters might be more likely to cover it. For example, you can talk about how you started your own natural health business after 10 years as a successful pharmacist. Or you could explain why you're organizing a benefit for the fire-damaged shop across the street. 
This approach works in reverse as well. Niche publications, blogs, and news sites may be interested in a certain angle because it fits their central purpose, such as a blog focused on young women starting businesses or a news site that only focuses on vegan goods. You can select publications to target based on their audience, too. Revisit the customer persona you developed and think about how they get their news. Use that to focus on which publication you pitch to, whether that's a social media account focused on young men or a blog honed in on busy professionals.
You should also let your products be the story. For example, you could deliver picnic baskets filled with your signature maple syrups to local TV stations with a handwritten note before National Pancake Day. You could hire a local artist to build a diorama made out of noodles (using some of the many types your grocery store sells). You could then invite food journalists for a bite to eat. These tactics can help the word get to more customers who'd love to pay a visit.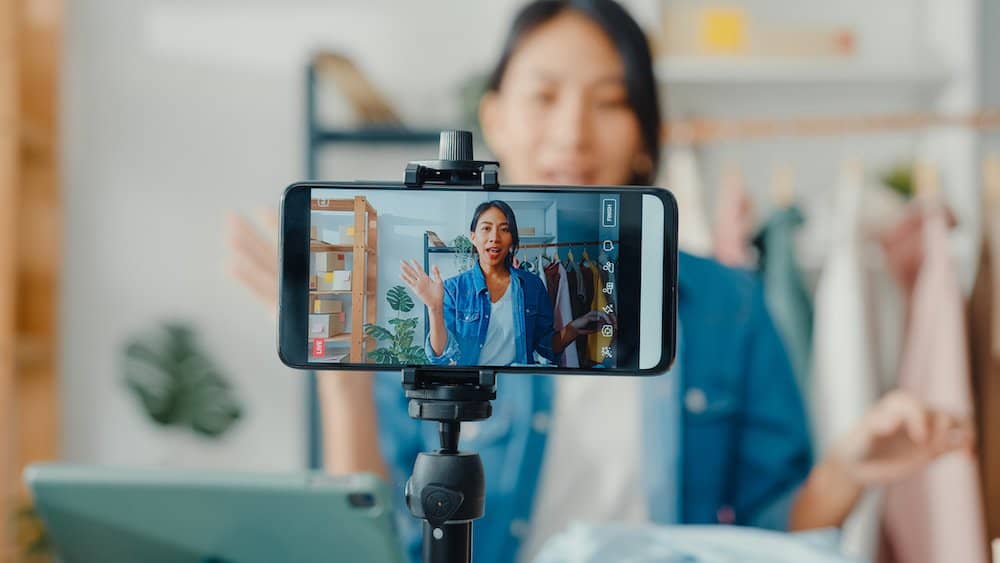 A great way to attract more customers is by maintaining a social media presence. More customers than ever are using these platforms to discover new products, research interesting solutions, and learn more about your company. Use your social accounts to remind people that you're here and open for business.
Stuck on what to share? Keep in mind that content is not a one-way street. In addition to creating posts and messaging, you can utilize a user generated campaign to get current customers to contribute photos, short clips, and testimonials. Check hashtags about your business to see what folks have posted. Even if you didn't predetermine a hashtag and ask customers to use it, you may be surprised to see customers come up with their own. Start by searching the name of your shop, and go from there.  
4. Advertise Your Storefront Where it Matters
It's easy to think of the internet as a tool primarily for attracting non-local customers, but folks in your backyard search for storefronts on the web too. Paid Google Shopping ads, boosted social media posts, and other forms of online advertising can help get these customers in your store. For example, if you're launching a new product line for Valentine's Day, run Facebook and Instagram ads in the few weeks before then. More in-person visits could result.
You can also buy ads locally – and that means more than a listing in your newspaper. You could sponsor your neighborhood little league or high school band to get your branding plastered everywhere. Sure, you won't have the space to write a detailed advertisement on a sports tee, but a sharp logo there can be enough to get parents asking about what you do.
5. Expand Your Customer Service Options
Serve your new and existing customers on their own terms. Some people prefer shopping at brick and mortar stores, while others may want to hop by quickly just to pick up a pre-order. Either way, you can attract new customers to your business if you tailor your services to your customers' needs.
To reach people who prefer remote shopping, you can try to ship your products, offer delivery, or launch a curbside pick-up program. You can also book at-home and private appointments if you offer services your current customers may want to have done at home. The idea here is that people still want what small businesses offer, even if shopping habits are shifting toward the digital, so you should cater to their needs. For new clients you can get through the door, keep your space comfortable and don't overcrowd.
Using an inventory management system, like Thrive Inventory, will help sync inventory for all the ways you sell so you never turn a customer away because you sold a product online that was out of stock in store.
6. Clean Up to Appeal to Potential Customers
Most people like to know that the small businesses they frequent are clean and sanitized. Your cleanliness, or lack thereof, could make or break the sale. Let the lovely scent of lemon-based cleaning products waft through your space as customers settle in to shop.
Your customers should see you wiping, sweeping, dusting, and doing anything to clear any germs or lingering smells from your space. Keep hand sanitizer and wipes at the ready for customers, too, so they feel safe and comfortable in your shop.
7. Celebrate Grand Openings and Other Milestones
Having a grand opening, marking a milestone anniversary, or celebrating another special occasion at your shop can attract new customers. You can mark this date with another marketing tactic likely to bring fanfare, such as weeklong special discounts and sales or organizing a one-day event to celebrate. 
If you're opening your doors for the first time, it can take a little extra effort to get the word out there, but it's worth all the effort you'll put in. Consider using many of the tactics in this list, including reaching out to the press, advertising online, and incorporating a little shoppertainment, to bring curious newcomers to your door.
When tailoring your event to promote an established business, you'll want to reach out to the greater public and your current customer base simultaneously. Make sure that your special event is marketed to existing customers via email marketing, social media posts, text message marketing, and any other avenues you regularly use to communicate with customers. 
8. Partner with Other Local Businesses to Get the Word Out
Partnering with other organizations in your community can help you advertise your products or services and attract more customers. It introduces you to customers you might not already know. 
As more companies learn about you, they're more likely to tell their customers and other people about your business. You can do the same for them. Both you and other companies near you can expand your reach this way.
To further attract new customers, you can offer deals to customers who use both your and your business partners' products. This way, you're appealing to both your target audience and that of the other business. A natural place to meet these potential partners is at the local chamber of commerce, community organizations, and local events where other businesses in your area gather.
9. Encourage Customers to Leave Reviews
Review sites like social media platforms give people an idea of what your business is like without having to step foot into your shop. In fact, 77 percent of people regularly consider reviews when looking for local businesses.
As customers purchase your products or services, you should ask them to leave reviews on social media and other places like Google Business Profile or Yelp. Though you might be tempted to ask for five-star ratings, you should only encourage people to leave honest reviews. This way, you can discover what you should change to better serve your customers in the future.
10. Stay Up-to-Date Online
Think back to the last time you needed to find a new sushi spot in your area without strolling through downtown. Did you see a listing with photos, hours of operation, customer reviews, and other important details? Thank Google Business Profile, a free service run by the search engine that lets businesses display key information about their entities online. Keeping this information up to date helps customers get the information they need to choose your business over a competitor's. Be sure to reflect any changes on your business's website, too, so all sources of information are accurate and clear.
Best Practices When Trying to Attract New Customers
While you might have a thorough plan for how you want to attract new customers, don't forget to listen to the people you're serving. Current customers are a valuable well of information, and their opinions could help your small business move in the right direction. A great way to collect opinions is through A/B testing, which utilizes two tactics with the same goal to see which performs best. While it may not involve sending out a survey, you'll clearly see through data and sales numbers which method is best for your business.
Don't get so caught up in trying to attract new customers that you forget your core goals. If you're selling skincare products, you shouldn't offer free stuff unrelated to your core services just to get potential customers through your door. Keep your marketing strategy focused on what your company does best. Otherwise, you could be sending confusing messages to potential customers.
Keep Your Info Up to Date
People often research small businesses on the internet before visiting them. For this reason, you should regularly check that all the information on your website accurately reflects your products and services.
If your business hours have changed, post an update on your website and social media pages. Adding a new product to your line? Take a picture and post it. People want to see that you're making an effort to maintain your online presence and information.   
Connecting with others in your industry (or whose services you could use in general) can draw in new customers. For example, let's say you sell boutique women's clothing at your storefront, but you don't sell shoes and accessories. If you're down the block from a shoe store and a handbag retailer, you can forge partnerships to present whole outfit ideas together, joining forces to bring more sales to all involved.
You can also think of networking as something you do with customers, not just business owners. Building personal relationships with others in your community makes them much likelier to visit your storefront. And if they have a good experience there, they might tell others about it, and these folks might visit your storefront too. After all, 92 percent of consumers prefer a personal recommendation over any other way they learn about a product.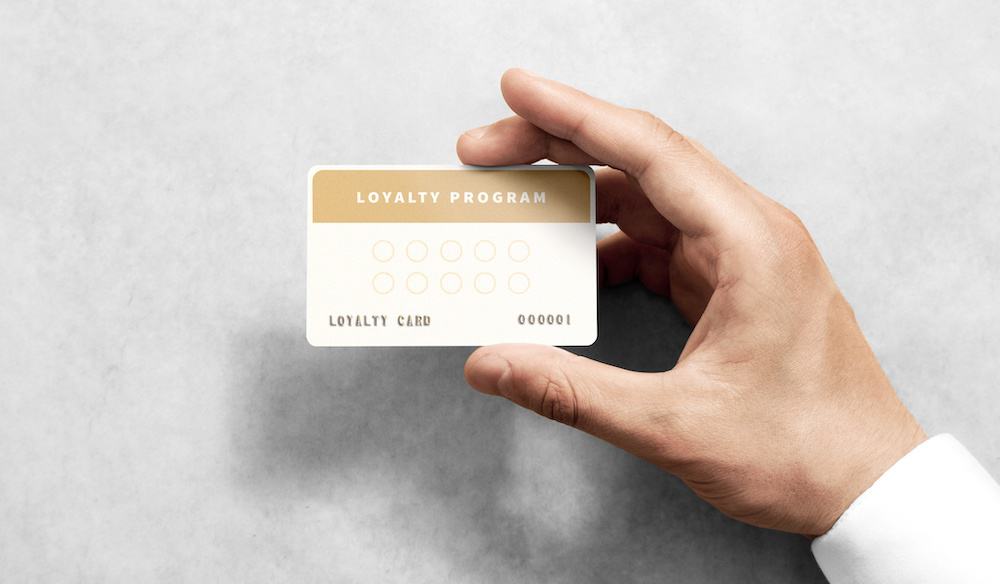 Ways to Retail New Customers
When a new customer makes their first purchase with you, inform them that they can refer friends to receive a discount of their own. For example, if you run an artisan soap shop and someone buys a bar for the first time, give them a referral card unique to them. When they give this card to a friend and that friend gives you the card when they shop at your store, the original customer gets a discount. That makes them more likely to buy from you again.
Take things a step further than a referral system with a loyalty program. You could print instructions on your receipts to text a code to a phone number to obtain rewards. The automated text response could then tell the customer how many more points they need to earn to receive a discount on a future purchase. That future discount could incentivize the customer to keep buying from you.
Tiered loyalty programs can be especially powerful. For example, let's say you sell kitchenware and you want to keep customers returning to you several times per year. You could set a loyalty tier including all customers and another exclusive to those who spend over $500 in a year. The $500-per-year customers could get extra discounts and perks, encouraging them to return time and again.
At your point of sale, you could ask customers for their phone numbers. When you enter these numbers into your POS system, it could automatically text these numbers with an offer to complete a customer survey. The text should clearly state that the recipient earns a reward for completing the survey – namely, a discount on a future purchase. This discount – and your showing that you care about the customer's opinion – can keep them coming back.
What to Avoid When Trying to Attract Customers
Don't Ignore Your Exterior
An inviting exterior is the best way to get street shoppers in your store. If things look grimy and old, that's a red flag. Keep your most desirable products in full view, with window displays that are shiny, new, colorful, and eye-catching.
Clutter visible from the exterior will be an obstacle for anyone looking through your window. Pay close attention to your signage as well. Signs with missing letters and old-timey fonts can deter potential customers, as can burned-out lightbulbs.
Don't Neglect the Cleanliness of Your Store
Customers love a clean store, so keep the mess to a minimum. A clean store makes for a pleasant shopping experience — and satisfied customers.
Dusting, sweeping, mopping, and vacuuming should become regular practices. Use checklists to make them all happen. Try to avoid giving the store a lived-in feel – keep employees' personal belongings and food out of sight.
Don't Forget Merchandising
Ideally, your storefront's product layout will clearly convey that everything is for sale. You should stock your shelves with consistency and care, with product labels facing outward and with creating grouping that places like items together. If you're putting high-quality items in your displays, make sure there's plenty of additional light calling attention to them. You should light the whole store well and, if you use track lights, point them straight at your products. Customers will find themselves naturally gravitating to your main items.
This tip goes for both the inside and the outside of your store. Customers should look at your store and immediately understand why you're there. Try to attract more business with landscaping, decorative lights, or a simple welcome mat and a prominent sign displaying your business name. Keep the party going inside, with creative displays that existing customers and new ones alike will appreciate and gravitate toward.
Your colors should be as bright and rich as possible. Keep an eye out for fading. If you put up decorations such as banners or balloons, consider their shelf life. Don't keep them up once they're an eyesore.
Welcome In Your New Customers
A successful business is only as good as its customers. Every business needs traffic, and with the above tips, all small business owners can more easily attract new customers to their establishment. Keep in mind that you don't have to implement all these customer acquisition strategies at once. Instead, start small with a couple of ideas or just one. Before you know it, all these tips might become everyday habits and parts of your regular business operations.