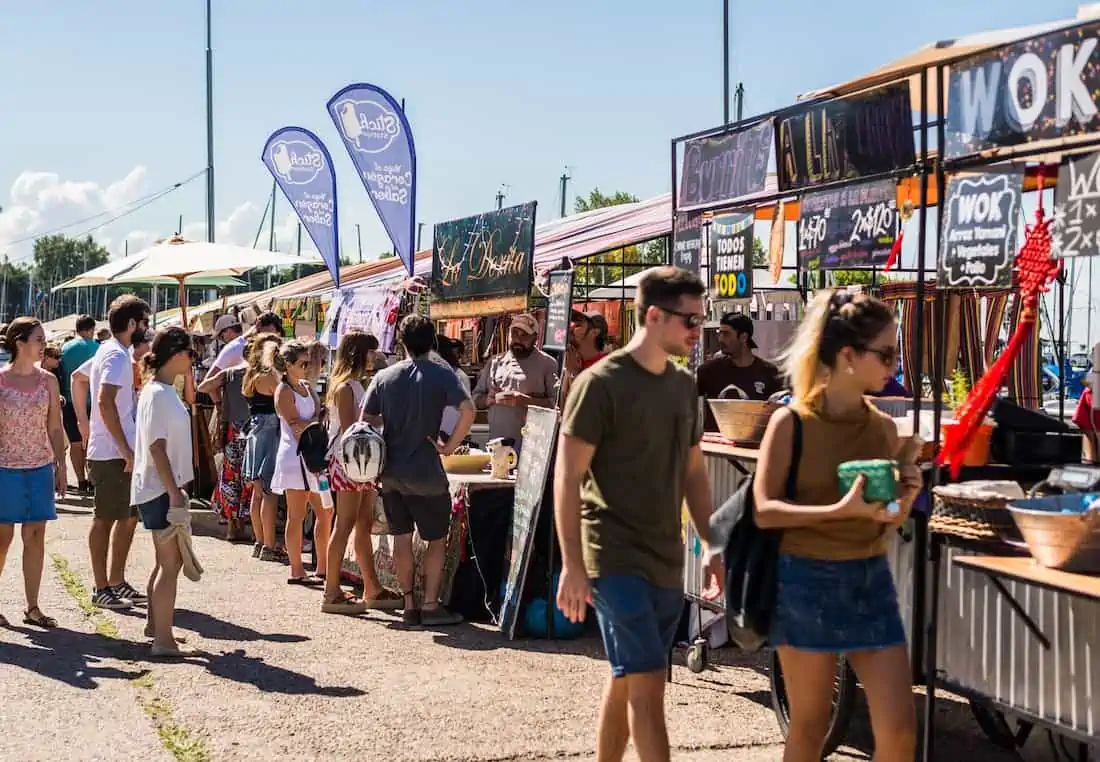 Tips and Tools for Pop-Up Shops: How Traveling Inventory Helps Sales
Running a pop-up shop – whether for a single event or returning week after week – can help you reach new and unique groups of customers. It can also throw your inventory and operations out of whack if you don't properly plan for it. Tools for pop-ups solve this problem. These tools and the below tips make your pop-up shop shine without introducing back-office chaos.
Pop-up shops are temporary retail spaces that often double as a brand experience. Big-name brands may launch pop-up storefronts at brick and mortar stores in major cities to celebrate an anniversary or the launch of a new product. 
Pop-up shops can be set up in vacant storefronts. They can be a short term pop-up or a longer-term pop-up retail space. A pop-up can showcase many brands, or a single company can fill the shelves with their product line. Some pop-ups may even have a singular focus, such as only featuring local brands, showcasing environmentally friendly products, or other brands that fit the theme of the pop-up shop.
For small businesses, makers, and other retailers that don't occupy one of these temporary spaces, a pop-up event may involve being part of a local market, festival fair, trade show, or exhibition. Either way, your pop-up shop will showcase your best products, your branding, and everything else that makes you special.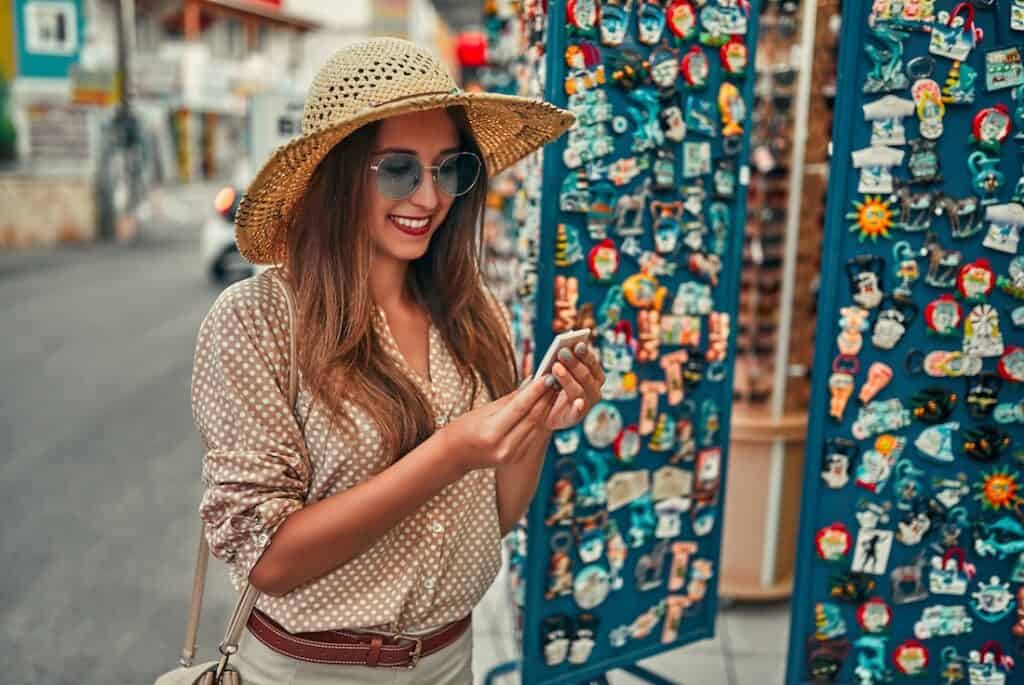 What is Traveling Inventory?
Traveling inventory is stock you keep separate for use at a pop-up store or local markets. It ensures your best sellers are in stock while properly tracking revenue, all without interrupting your current inventory management system and financial flow. Traveling inventory is valuable when you plan pop-up shops and other temporary retail spaces for this reason.
For example, if your green juice is a best seller at the local farmer's market, traveling inventory can help you keep tabs on what you have in stock, confirming you're bringing enough without interfering with your other sales channels.
Types of Traveling Inventory
This traveling inventory category is specific to pop-up shops. Traveling inventory applied here helps you pare down the main items you want to sell in a pop-up shop. It may not represent all the inventory you'd offer in a permanent retail space, depending on the space you're allotted and the experience you'd like to curate, but proper traveling inventory helps you keep tabs on precisely what needs to make its way to the pop-up shop.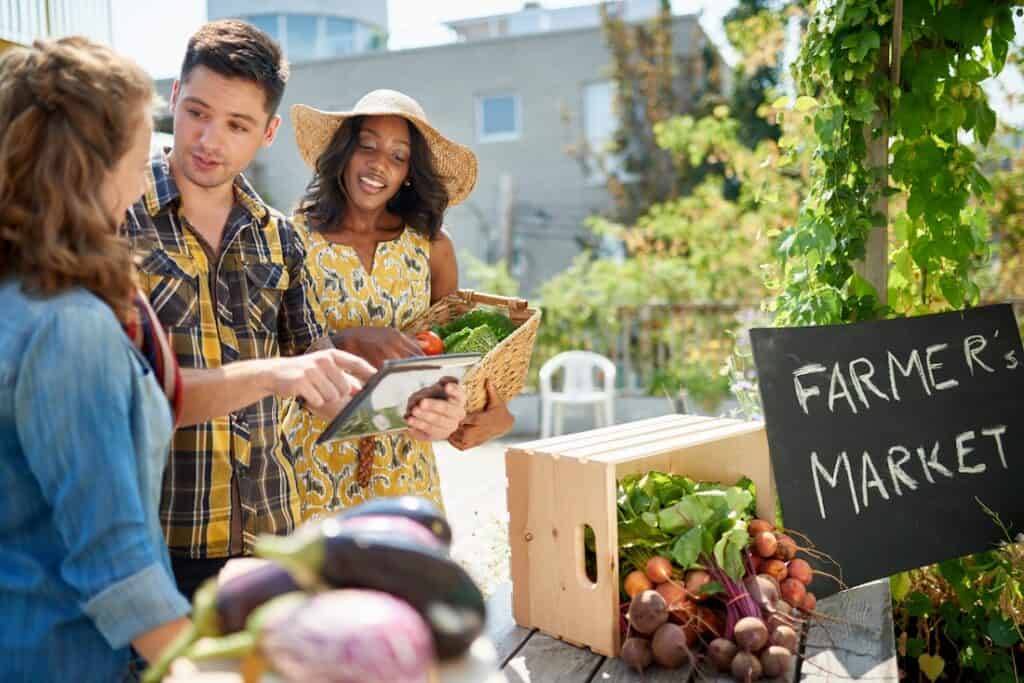 You should also keep a traveling inventory for any local markets at which you table. For example, let's say you run an online shop where you sell pickled hot peppers, and your only in-person sales opportunity is at the local monthly farmer's market. A local-market traveling inventory makes sure you always have enough peppers to sell to everyone who swings by your pop-up.
Best Practices for Optimizing Traveling Inventory
Make Everything Easy to Transport
Taking all your pop-up inventory from place to place can be a herculean effort on its own. Make sure everything is packed up in a way that's simple to move from pop-up to pop-up. Since you'll likely transport inventory in boxes or bins, having a two-wheeler or hand truck can save you a lot of back-breaking work. It can also eliminate the need to physically attach wheels to every item you're trying to move.
Organize Everything for Your Pop-Up
A bunch of shelving or storage bins with your merchandise tossed in haphazardly won't attract potential customers. Instead, take the time to organize everything well and make it look professional. Doing so can improve your customers' shopping experience and can help influence sales. It can also make final inventory counts much easier when it comes time to wind down your pop-up shop, as it's much easier to account for items in their designated place.
Use The Right Inventory Management System
A great inventory management system is among the best tools for pop-ups. Your app of choice will let you know well before your pop-up shop runs out of stock. It can also make your cycle counts way faster and provide the right reporting and vendor management tools for properly controlling your traveling inventory. 
After each event, take some time to review your inventory's performance while it's fresh. What was your profitability? Did you encounter any stockouts? What products didn't move? Knowing the answer to all these questions will help you decide pricing and product assortment for the next event.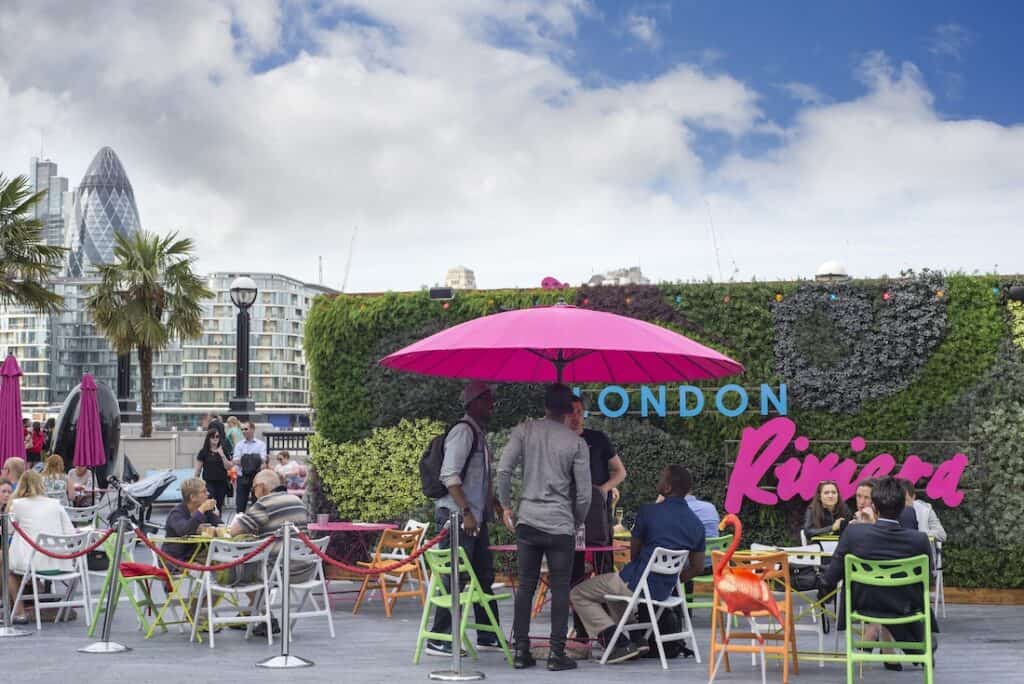 How to Start a Pop-up Shop
Get an Ironclad Grip on Your Inventory
The most important tip for how to start a pop-up shop is to fully master your inventory. To start, set infallible workflows in place for tracking your stock counts and reordering items as needed. Only then should you go about separating certain items for your traveling inventory.
Create a Traveling Pop-Up Shop Kit
All your best tools for pop-ups should go in one part of your warehouse. You need a pop-up tent, a banner, tent weights, bungee cords, folding tables, chairs, tablecloths, signage, and nighttime lighting (and extension cords and batteries). Don't forget your payment processing tools, flyers, and sign-up sheets to collect email addresses.
You'll also need tools to help you set up. This can include a wheeled dolly, a basic toolkit, duct tape, boxcutter, and zip ties. Keep these items together so you're not stuck without a necessary tool.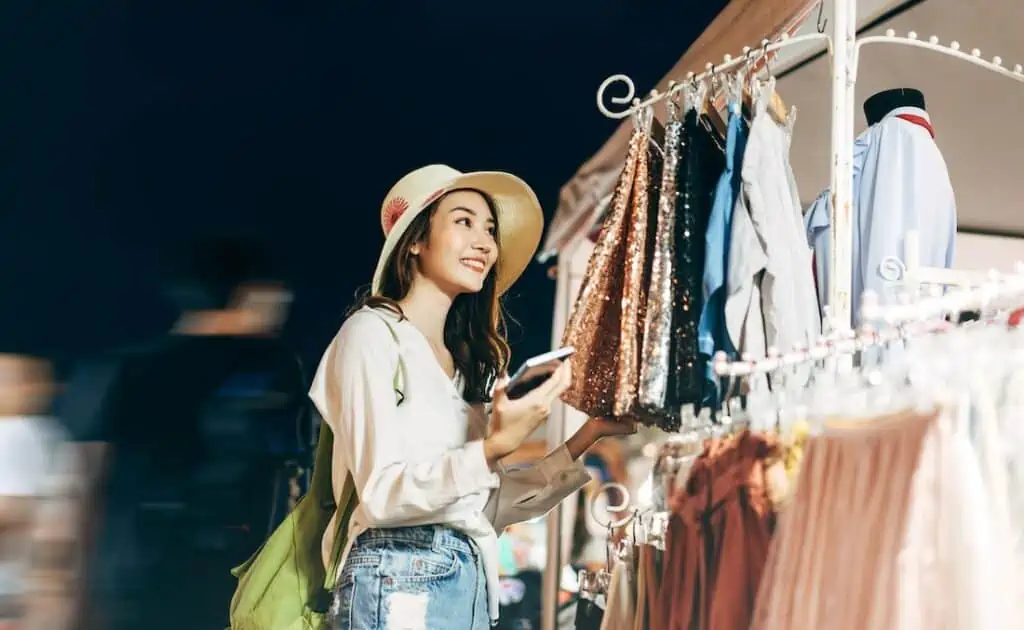 Understand Your Ideal Target Customer
All pop-up stores fare better when they understand their ideal target audience. That knowledge can help you decide which events you should focus on attending – why go somewhere your target market doesn't go?
For example, if your business sells yoga pants, your target crowd will most likely go to healthy lifestyle festivals. Find these fairs and set up your pop-up shop there.
Take Advantage of Festivals, Events, and Trade Shows
Festivals, fairs, and exhibitions are treasure troves for pop-up shops. Manning a pop-up shop at one of these events can attract lots of foot traffic and get you in front of new customers. It can also help you build relationships that keep these customers coming back to your pop-up . Summer is the perfect time to set up your pop-up shop at outdoor events, and indoor exhibitions, trade shows, and pop-up events happen year-round.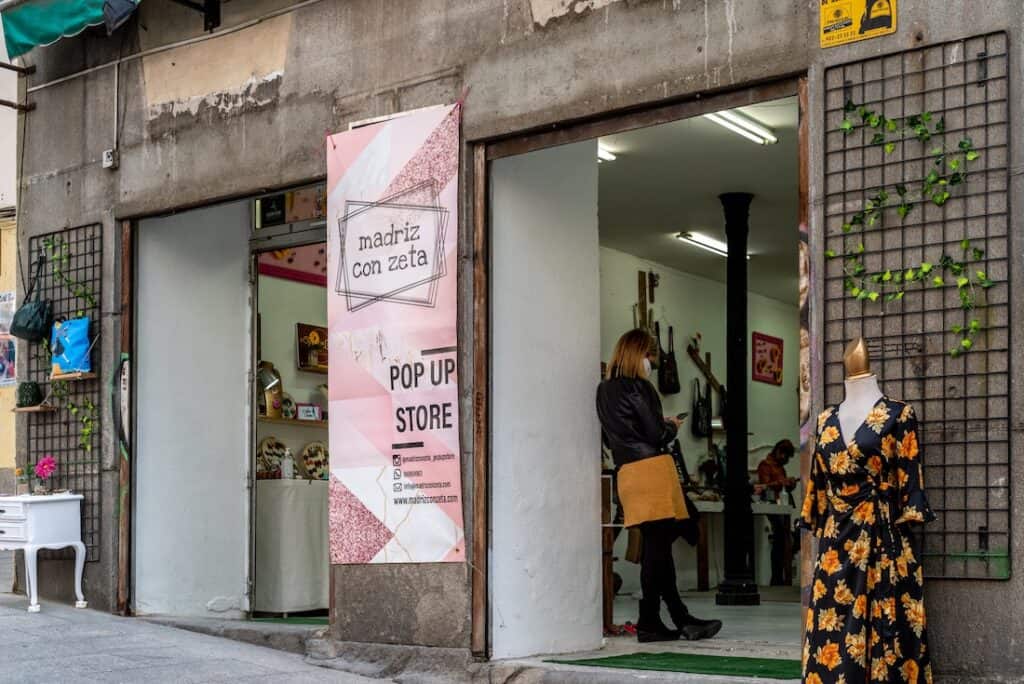 Partner with Another Business
Pop-ups present a unique opportunity to meet other businesses who may allow you to set up a pop-up location outside their physical retail location. Forming a partnership with these local businesses can help you get in front of more potential customers. A local coffee shop may welcome your handmade earthenware mugs, or your baked goods may be a hit in the local shopping center during the holidays.  
Find the Ideal Spot for Your Table
Each time you set up at a pop-up shop, take note of where your table was placed. Were you near the exits, on a main aisle, or far out of the way? These logistics can make or break pop-ups of all kinds, so take note of how your placement may have influenced the foot traffic that came past your table. 
If you think you can do better in a different spot, ask the organizers to relocate you for the next pop-up. Most event producers are more than happy to accommodate requests made in advance.
Sell Needs, Not Just Wants
Yes, you're at this fair primarily to sell your most popular items, but the people passing by your pop-up shop might not be in the market for vegan muffins or hand-poured candles. Consider adding some must-haves to your traveling inventory that you may not sell in your main location to help increase foot traffic.
For example, at an outdoor summer event, passersby might be thirsty or trying to avoid sunburn and rain. When your traveling inventory includes "needs" like water bottles, sunscreen, and umbrellas, you can better attract new customers to your pop-up and grow your small business. 
Prioritize Pop-Up Merchandising
Does your shop's current layout encourage buyers to stop and browse? Retail merchandising comprises everything you do to create eye-catching displays of what you sell. With pop-up shop merchandising, your goal is to attract customers, increase foot traffic, and sell more items. In other words, your pop-up or local market table needs to be as organized as it is eye-catching. Make sure to prioritize merchandising best practices once you come up with your pop-up shop idea.
Increase Your Pop-up Shop Traffic with Social Media
If you already have a strong customer following on social media, generate buzz around your
pop-up shop there. Even if your social media following is just getting started, it's never too late to start telling your story, sharing your experiences, and building a brand online. 
Announce your pop-up launch on your social media pages and relevant groups to help encourage word of mouth marketing


Leverage user-generated content to show target customers how they can use and enjoy products they buy at the pop-up.


Share your pop-up store location on social media feeds like Twitter and Facebook to let existing customers know about the event.


Create posts about the pop-up shopping experiences customers can expect when they visit your booth space.



Tease exclusive releases by inviting customers to see if first at the event.
Best Practices for Running a Pop-Up Shop
Be Selective About Which Events You Attend
Not all pop-ups are right for your business. It may be tempting to set up in as many places as possible, especially if the pop-up shop cost is low, but strategically selecting where you go will make a significant difference in your bottom line. 
For example, your e-commerce store sells bejeweled phone cases, is a German food festival really the right place for your pop-up? Why not save your pop-up shop for the next local small-time musical festival at a nearby park or a popular flea market in the region?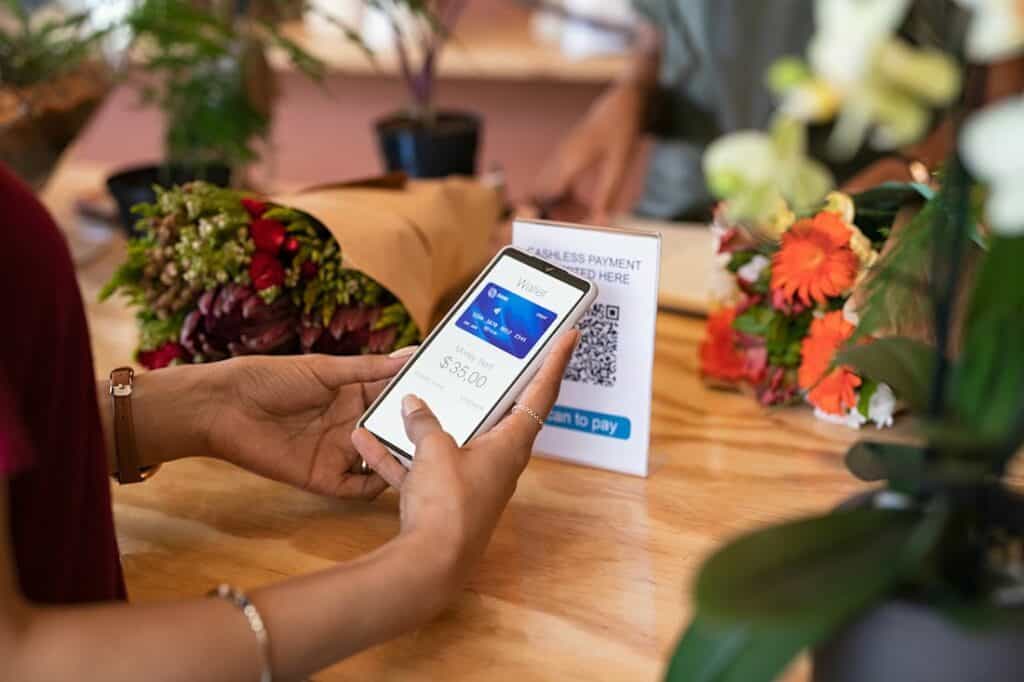 Accept Mobile Payments at Your Pop-Up
The days of paying with cash are dwindling, and almost everyone pays by card now, even at pop-up shops. Offering flexible payment options can help capture customers who are interested in your products but may not have cash on hand to bring the items home.
There are a lot of mobile payment options available, including mobile card readers that you can use with your smartphone. It'll save you a ton of time and hassle, plus your customers will find it convenient. Square and Shopify are two excellent options to try. 
Stay Connected to Customers
Sometimes, customers at festivals may not be prepared to buy something. Capture these customers by handing out your business card with your shop's information, collecting email addresses you can use later, or creating literature with a catalog of your products. You can also use some of these items to network with fellow sellers – you never know what kind of partnerships your pop-up shop can inspire!
Experiment with Your Pop-Up Store Merchandise
Pop-up shops can be a great testing ground for new merchandise.  If you've developed an ideal customer and selected a relevant event to participate in, you'll get to observe your target audience's purchasing behavior in real-time. That means you can use pop-up shops to check whether your gut feelings about pricing, merchandising, or package deals were on-target or off the mark. This informal market research can make a big difference as you collect valuable feedback and decide what to include in your pop-up lineup.
Although this tip should go without saying, surely, you've encountered pop-up shop vendors who are totally unengaged while selling their products. Though it might be tempting to work on your new line of jewelry while customers browse, you should be approachable and present when a potential customer walks up to your table.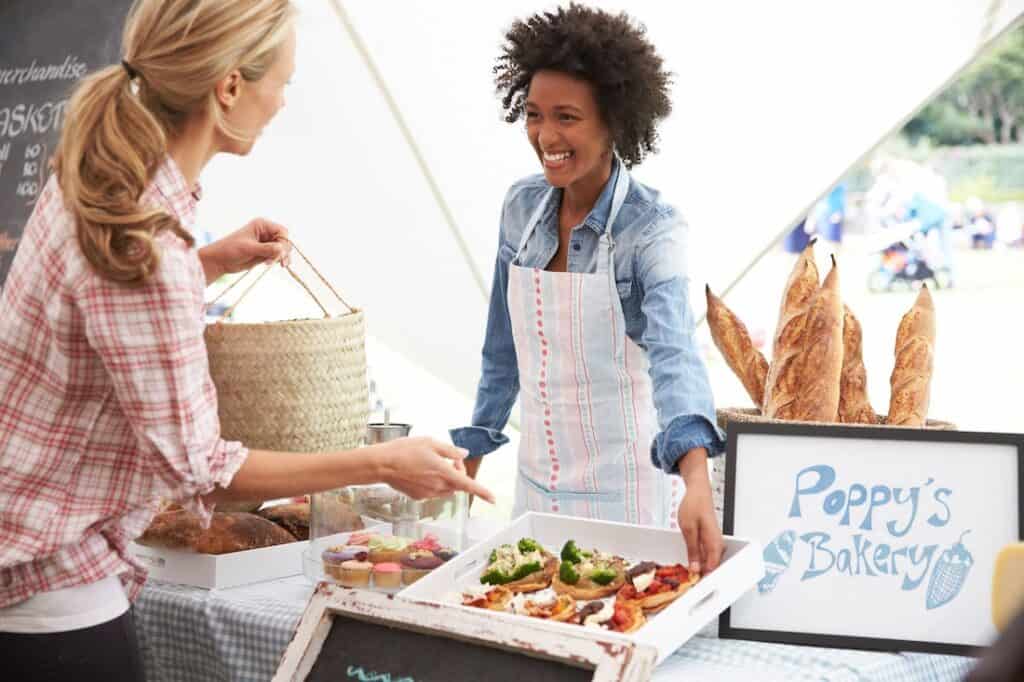 Get Creative with the Pop-Up Consumer Experience
Put some thought into how you're going to attract customers to the pop-ups you set up. You could do this through great visual merchandising within your limited square footage. You can also try your hand at passing out free products or samples, or consider more hands-on "retailtainment." At the end of the day, it's about creating a memorable pop-up experience for your retail presence.
For example, in-store gift-wrapping stations and photo booths are common on Black Friday and around the holidays, and you can do the same at your pop-up. You may also find an exclusive pop-up event like a product tasting effective at attracting more customers. These experiences can draw customers in and give them more exposure to your pop-up, leading to more sales and a successful pop-up.
Add a Second Pop-Up Space
If you keep having success with your pop-up shops in one market, you should consider opening a second location there. This way, you can harness the extra customers and sales that stem from your pop-up store year-round. A second location might seem like a risky prospect for a pop-up, but a successful shop shows you that the audience is there.
Perfect Your Pop-Up Shop Traveling Inventory
Before you start your pop-up shop and perfect your pop-up model, you need to get the best tools that make the most of this temporary retail space. That means streamlining everything with powerful inventory management software that ensures you're always fully stocked before your next pop-up show. On that front, Thrive Inventory by Shopventory has you covered with stock alerts, cycle counts, reports, vendor management tools, and so much more. Pop-ups have never been easier.