Opening a second location is a great way for small businesses to expand growth, profit, and their footprint. However, it can also be a risky gamble. Each new location means additional fixed costs and new challenges.
Without the right combination of financial and strategic resources in place, a poorly thought out expansion can easily stunt a growing business.
Follow this guide to understand if your business is ready to open a second location and how to execute a successful expansion plan.
What Are The Advantages Of Opening New Locations?
Reach customers in a new target market

Increase profit with an additional sales channel

Share costs between multiple locations

Strengthen brand awareness
When You Should Start Thinking About Opening A Second Location
Your existing location is too small for your customer base or to meet all their needs

You have more business than you can manage

Your business is profitable enough to fund an expansion

As a business owner, you have the time to manage an expansion

You have loyal customers that are asking for another location
The first step to opening a second location is, well, finding a location. When scouting make sure you're looking at sites that are far enough away from your first location so you aren't cannibalizing market share. While you may have some customers who go to both locations, the goal is to attract a new local market.
Additionally, seek out locations that align with your industry. A coffee shop will most likely have more success by a business plaza compared to a sporting arena where there tends to be more traffic after hours.
Conducting market research to see where other competing coffee shops are located and identifying an area's main demographic is essential when choosing a location. Talking to locals about your idea is a great way to hear firsthand from potential customers. Ask people in the area for recommendations to see where the go to spot in the neighborhood is.
Typically, if you plan on staying in your new store for over 7 years, buying commercial real estate is likely the better option for you. However, if you don't plan on operating in that location for that long or don't want to commit to purchasing, leasing is a great option.
For more information, check out this guide to commercial real estate by ValuePenguin.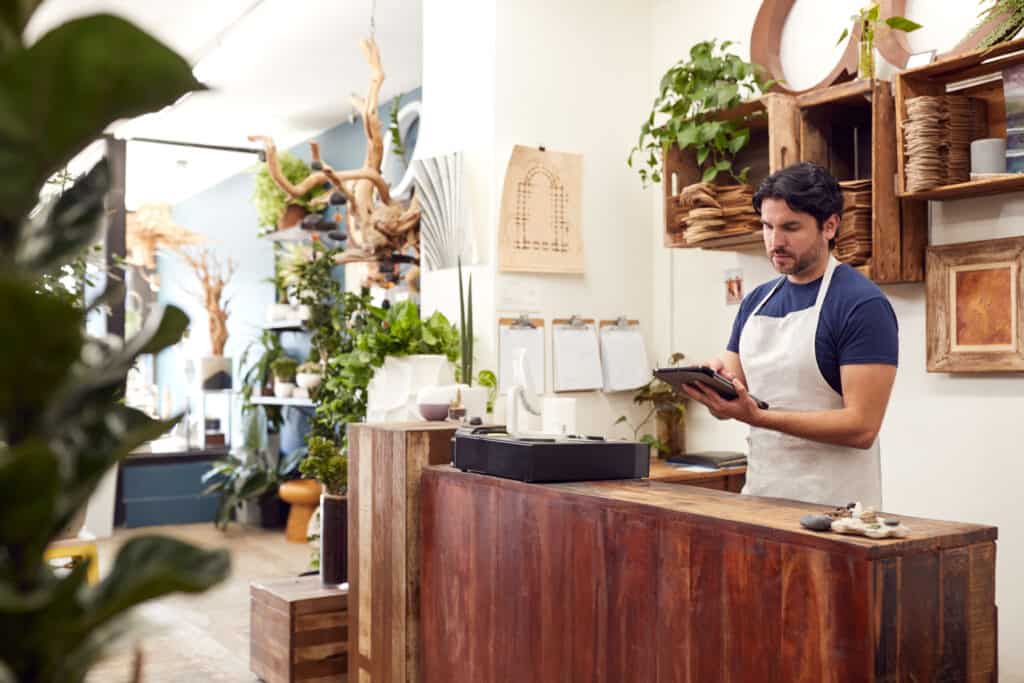 Questions To Ask Yourself When Creating An Expansion Plan
If your business aligns with most of the statements above, it's time to start planning your expansion. It's important to understand that a second location is not simply a copy of your current store and customers. Instead, it requires a new business model tailored to your goals and the needs of the community you're moving into.
Here are some questions to ask yourself to provide a focus for your expansion before you make any decisions.
1. Does the new location reach customers I cannot reach at my current location?
One of the biggest reasons for expanding is to easily meet the demands of a new customer base. For example, if you own a coffee shop on the south side of town you might have trouble getting customers on the north side because you're too far away. It might be time to look for a second location on the other side of town.
Maybe there's not the demand for a second location immediately nearby, perhaps moving into an entirely new metro area will give you access to a larger market. Make sure that you learn the market well enough to know if people will like what you're bringing to their city first.
2. Does the new location meet the community's different needs?
When opening a new location, either in a neighboring town, another state, or a different format, it's essential to identify the unique needs of the new community. A food truck owner may consider opening a second truck to cover private catering events while the other stays on the streets.
For a coffee shop, your first location might mostly serve to-go orders with limited seating. However, a second location next to a college might call for lots of tables, lounge chairs for students studying all day.
3. Does the new location have any benefits or challenges that I haven't had to deal with at my current location? Or that might make it more or less appealing than another area I'm looking into?
Is parking easier in one area than the other? Are there any tax benefits? Is the neighborhood business association more active? Also, talk to local business owners in that area to gather more insight on consumers in the area, what they struggle with, and any suggestions they may have about navigating the location.
4. Do I have trustworthy managers who are ready to take on (a lot) more responsibility?
You can't be in two places at once. Without a solid team in place, a new location is doomed to fall apart. A strong management team and well-trained staff are going to be essential. We suggest hiring long before you open to give any new employees the opportunity to feel prepared for opening day.
5. Will my current customers support the expansion or be turned off?
This depends on your community, your city and the line of work you're in, but opening multiple locations is a huge move and may rattle your current customers. While we hope most will be excited about your success, some might fear that you won't be as connected to your customers or your products as those "good ol' days." To curb this, reach out to your loyal customers before, during and after the expansion to ask for feedback!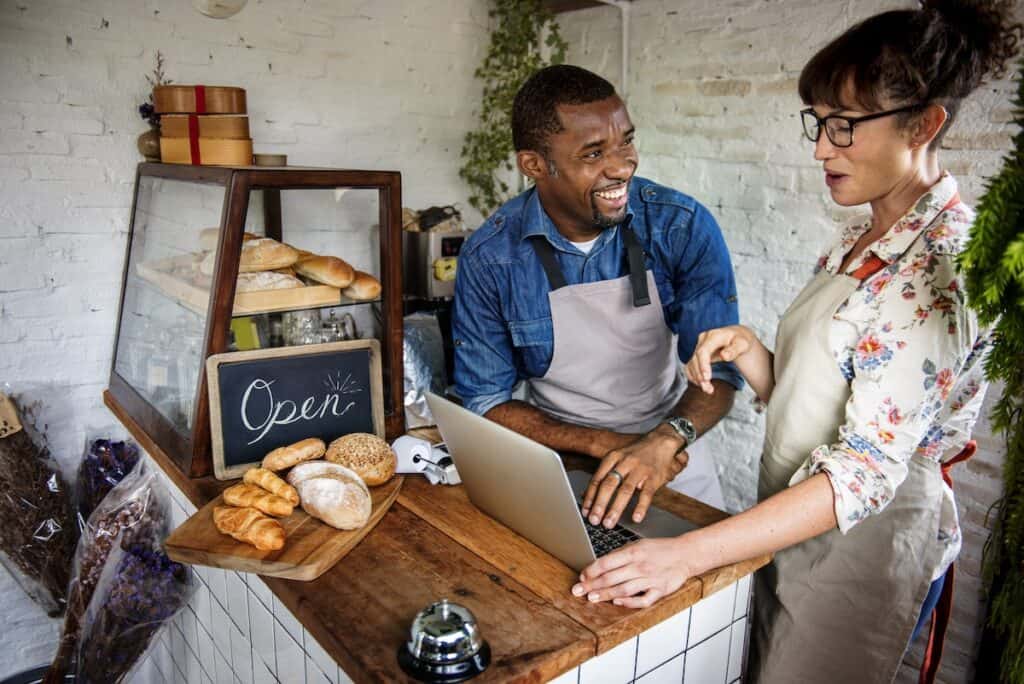 What You Need to Start a New Location for Your Business
Once you decide on a second location and have an expansion plan that aligns with it, it's time to start getting ready for opening day!
Maybe you didn't need a sophisticated point-of-sales system when you just had one location. However, as you're expanding it's vital as your sales increase and you have a whole new team running operations.
Not sure what one is right for you? Check out our guide.
2. Inventory management system
Just as your sales will increase with a new location, your inventory will too. It's essential to streamline your operations in your first location before opening a second.
Consider an inventory management system that accurately tracks stock for all your locations in one central location. This ensures real-time inventory valuation and always knowing where your business stands.
Try Multi-Location Inventory Management For Free
Thrive helps automate tasks and increase accuracy so you can run your businesses efficiently while keeping a close eye on them.
Since you already conducted market research and have a business expansion plan that fits their needs, you have the building blocks for your launch plan. A successful small business marketing strategy uses a variety of mediums, such as social media, email marketing, local news, and word of mouth.
Promote opening day well in advance and consider using a promotional tactic, like giveaways, to get more people in the door.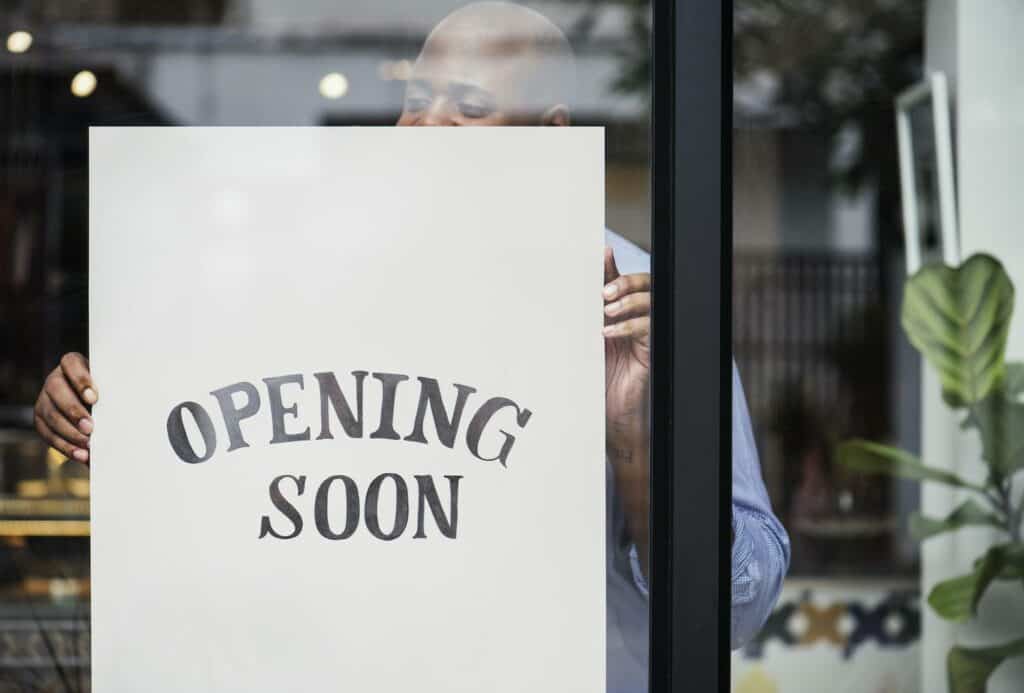 Multi-Location Inventory Management Best Practices
Managing a multi-location stop is no easy task. With an inventory management system in place, you're well on your way to optimizing your growth.
1. Transferring inventory
One of the hardest parts is transferring inventory between locations. Whether your coffee shop runs out of paper cups at your second location or you receive all your inventory at the other, it's important to keep your numbers accurate.
Streamlining your location-to-location transfer process will make a real bottom-line difference and help get your team working more efficiently while saving you time so you can connect with customers.
Accountability
When you know who's responsible for what, it makes things a lot easier. Set clear expectations and have open and direct communication to ensure smooth operations. This is why the Shopventory automatically tracks not only what changes were made, but who made them.
Context
Get the full picture. Multi-location business owners know moving just one item between locations is often a waste of gas and time. Trips need to be minimized and made to be as efficient as possible. Shopventory shows everything that was transferred on a single page along with the ability to add detailed notes. This also means less time wasted tracking down what was moved.
Flexibility
Accidents happen. Sometimes, inventory gets lost in transit, broken, or downright stolen. Other times, not everything that was sent was meant to have been transferred. Shopventory allows for flexibility whether receiving, marking things as lost, or sending things back to complete the transfer.
Tracking
Items in transit are in limbo. They're no longer being sold at the sending location, but they haven't yet been received at the new location. It's important to know what's still out there. This is why Shopventory also added a full report of all pending in-transit inventory items. Every shipment also has a live status so you never lose track.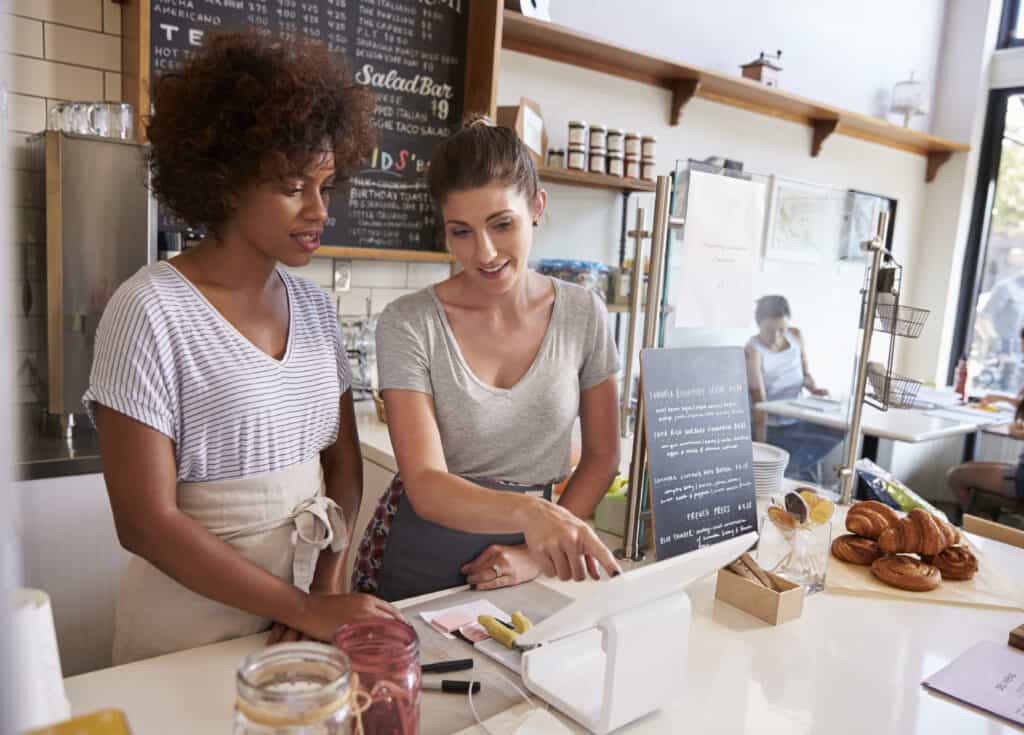 A second coffee shop location will likely have a different top selling drink, busy order times, and even inventory valuation. Real-time reporting is one of the best ways to track key performance indicators for multi-location business.
Sales Report
Compare the performance of each location to gain insight on which is more successful, the average order size, number of sales during a week, etc. This will show if your product strategy is working in a new market or if you need to re-think it.
Additionally, see which times of the days and days of the week are the busiest and which are the slowest. Then base your staffing schedule for each location off that.
Low Inventory Report
A coffee shop can't operate if they run out of espresso cups. Products and supplies at your second location might be moving at different speeds than you're used to.
In-Transit Report
If your two locations are near each other you may find yourself needing to move product or supplies between them. For example, a coffee shop can order all their supplies to one location then manually divide it up to save on delivery costs. Or you can move a slow moving product from one store to the other if there's a higher demand in that market.
Thrive Metrics allows you to build custom dashboards so you can compare sales and inventory data for each location side-by-side.
When you open a second location, you're not only hoping to double your sales, but you're doubling the amount of ordering. Maybe you do this all by yourself at your first location, but ideally you'll want to train more employees to help manage this. Using an inventory management system, like Shopventory, is a great way to automate some of these processes while saving time.
Setting PAR levels, or minimums, and Alerts in your inventory management system will help you navigate re-ordering across your locations.
Additionally, maintain strong vendor relationships by uploading contact information, adding notes, and assigning products and locations in Shopventory. You can even automate creating Purchase Orders and send them to your vendors in a single click.
Navigate A Successful Second Location
Whether you're ready to open a new storefront now or you're starting to think about your five year plan, make sure you're asking yourself the right questions and are taking the proper steps. Putting in the work at the front end will set you up for success and lead to more opportunities for expansion in the future.