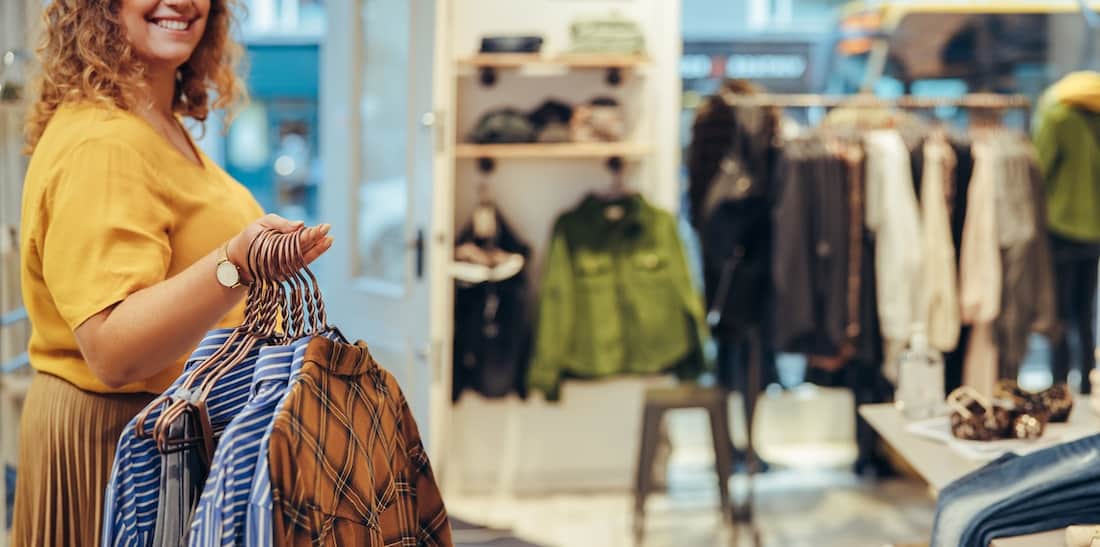 Strategies to Grow Your Small Business
Whether you've just developed an idea or you've owned a business for years, establishing a growth strategy for your small business is key to it thriving. Maybe you have ideas for growing your business and just don't know where to start, or maybe you're seeking a strategy but just don't actually know how to grow your business. No matter where you may be, these growth tips can help you propel your operation to new heights.
What are the Five Stages of Business Growth?
In this stage, your small business is pretty much on the ground level, and you're starting to put all your great ideas to work. While sales are important during this part of your growth strategy, brand awareness might be more paramount. Honing in on your customers' needs is crucial during this period.
As your business grows through this phase, it's important to stay agile. Innovation and flexibility are equally important here too. After all, you might not have every one of the tools or resources you think is necessary. That's why you should be willing to adapt and feel free to exercise your creative spirit. This flexibility can help you keep a positive mentality and catapult your business forward.
At this stage, your biggest goal is keeping your business afloat. Now, it's time to start asking yourself some important questions. Are you generating enough revenue from sales to cover your expenses? Are your profits high enough that you can set aside funds to expand your business beyond this stage? Have you identified the core customers and demographics that can continue to support your business? What pain points are affecting your ability to keep going?
Answering these questions can help you determine if your business model is feasible and whether you need to make significant changes. That's because, in this stage of your growth strategy, your business may still be reaching for a firm financial foundation. As such, your strategy should be grounded in cost analysis and financial planning, so you invest correctly into hiring that new assistant or adding that new t-shirt design to your line.
Once your business is in this stage, you've officially reached a healthy balance between monthly revenue and expenses. Depending on your goals, you might start looking at hiring more managers to oversee your business's daily operations and production. This way, you can focus more of your attention on the future and create a plan for how to advance your growth strategies.
Your small business has proven profitable, and now you're now facing the decision of whether or not to expand. If you want to expand, adding more team members can help you continue to complete essential business tasks on time. You can also free up your own time to tend to other parts of your business.
Keep in mind that there's more than one way to expand. Your e-commerce venture may break out into selling to boutiques, gift shops, and other brick and mortar locations, or you may want to consider operating your own physical shop. The reverse is equally valid: If you operate a brick-and-mortar vintage shop, you can expand into selling your wares online.
Other options for expansion include opening a second location and forming partnerships with other businesses. However, with these opportunities come greater amounts of responsibility, more time spent on growth, and more capital. That's why you should plan just as thoroughly now as you did in your business's earliest phases.
The maturity stage is the last official stage of growth, but it's not a stopping point. It's an ongoing phase in which your local business is continuously expanding. You'll find yourself improving the practices you developed in the previous growth stages.
Keeping your business profitable and expanding upon its success requires you to remain agile, creative, and committed to keeping satisfied customers happy. You'll likely streamline your operations, implement new tools like inventory management systems or new customer management software, and implement new systems to automate many of your key business processes. You might also invest in new digital marketing efforts that reach a new market, and hire more employees to support your fast growth.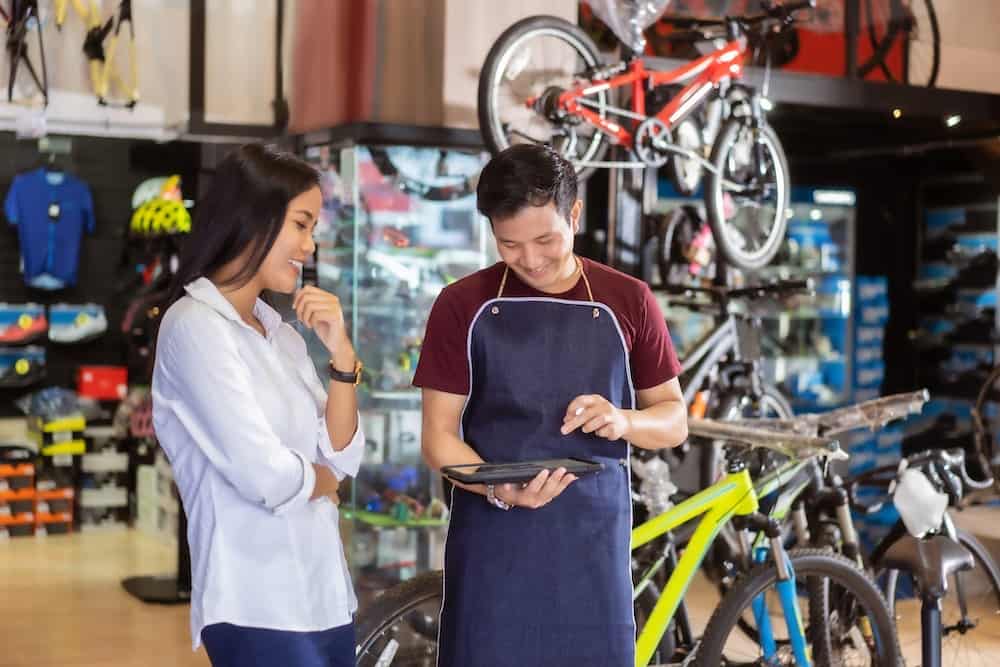 Is Business Growth Linear?
Especially in the earliest stages, you shouldn't expect the growth of your small business to be linear. Small businesses tend to grow in spurts. Many small businesses don't open 10 new locations every year, but there may be one year when they add two or three new locations.
As your business scales up, new challenges may present themselves, and it can take some time to figure out the best way to handle them. It's best to plan in stages and be opportunistic. That means being optimistic and looking as far ahead as you can. 
For example, it can take a while for a business loan to be available at the right interest rate. It could also be a while before a new trend finds its way to your target customers. But once the opportunity presents itself, as a good new business owner, you should be ready to pounce.
Why You Need a Growth Strategy
A growth strategy explains how you intend to reach your business's long-term goals. It's called a strategy because it goes a step further than your business plan – namely, it identifies and addresses specific challenges that might arise. It also lays out ways to overcome your biggest pain points.
You can easily say, "I want to have 100 regular customers by the end of the year." But unless you figure out who they are, advertise to them, and work to win their business, you'll struggle to find those 100 new customers necessary for your growth strategy. In your business plan, outline what you'll need to reach that goal, including the budget, the marketing, and the customer service required to make this happen. All that material has a home in a business plan.
However, there are some common mistakes companies make that bring them closer to failure than success. For example, staying too rigid with your original plan can cause your business to miss out on cutting-edge trends. Imagine only selling VHS tapes as DVDs came onto the scene: By not keeping up with how the industry changes, you can put your business in a disadvantageous position. So while your business plan is certainly a vital document, don't be afraid to revisit it and change things around as you grow.
The Biggest Myths About Growing Your Business
1. "Just be the best at what you do."
The myth:

This idea might be true if you're manufacturing the chairs you carry in your furniture store, but otherwise, growth is really not about perfection. It's about adaptation. Businesses that focus on keeping the regulars rather than expanding are rarely successful. There are many ways to attract customers and

increase sales

, but these methods are constantly shifting. A model that worked five years ago may be obsolete today. 


The reality:

Stop and evaluate. No one wants to be the best at implementing a business model that no longer has a market. You don't have to reinvent your business from the ground up every six months, but you do need to ask questions. Some questions to ask include:

Are these the right customers? Am I selling the right inventory? Am I leaving money on the table?
2. "All profits are created equal."
The myth: We all know that growth breeds profit, but many businesses fail to realize that profit breeds growth. In other words, profits — which is money reinvested into the business — should primarily drive your company's growth.


The reality:

Profits are to businesses what seeds are to farmers, so take your time. Deploy your profits strategically, conservatively, and only after careful consideration. It feels pretty great to give yourself a pay raise or bonuses to your employees, but profits are the fuel needed for sustainable growth. Unfortunately, good growth strategies sometimes mean avoiding the feel-good choice.
3. "Find what sells and just scale it up."
The myth:  It's great to increase sales, but not if it means your gross profit dollars stay flat. Margins are the key to growth, and it all comes down to what inventory you're deciding to carry. Do you carry an item because you like it? Because your employees ask for it? Because you simply have space to fill? Trends and experiments can prove valuable, but successful businesses back them with numbers.


The reality:

Distinguish between what sells and what's actually profitable when

optimizing your product assortment

. The ideal business only sells margin-maximized items. This consideration is where insights into your inventory are indispensable. Even if your business is volume-based, your margins should drive your inventory decisions.
Ways a Small Business can Grow
Growth can be quite literal for some businesses. This could involve opening a second storefront (or expanding into brick and mortar from an online business), moving to a larger warehouse, opening one extra day each week, or increasing your staff size by 50%. No matter what it looks like for your business, this type of growth fuels your business's ability to sell more to an increasing number of customers.
Diversification can help your small business
increase current sales and reach new audiences
. For some shops, diversification can mean introducing new varieties of existing products, such as a best-selling t-shirt in a new color. This can help increase sales to existing customers who already buy the black and white versions of the same tee. For others, that may involve new product lines altogether, like introducing jewelry and accessories into your clothing-only boutique. This way, a whole new audience may come through your doors.
Getting the word out there is key to the growth of your small business. For business owners, there are two ways to tackle this: by increasing business from current customers and by attracting new customers.
You can implement a loyalty program, roll out a referral program, or offer exclusive discounts to help retain current customers. Nearly 70% of customers choose a retailer based on whether they can earn points to redeem for perks, while more than half of current customers in a loyalty program shop from that store at least once per month.
Reaching potential customers can take significant time, effort, and money when compared to customer retention strategies, but they are well worth the investment. The Shopventory guide to attracting new customers can help you explore new ways to increase your customer base.
For some businesses, there's power in coming together. Whether you want to acquire a smaller competitor, be acquired by a larger fish, or merge with a similar or complementary company in your niche, this action can be an effective shortcut to rapid, impactful growth.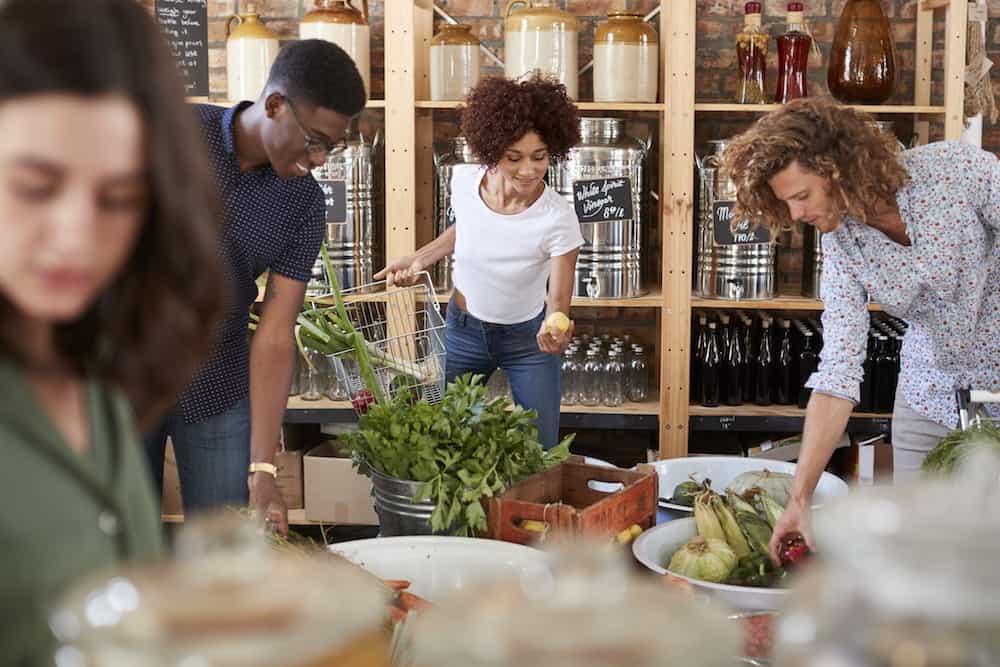 Best Practices when Planning for Business Growth
There are several types of growth plans you can apply to your business. Choosing the best plan for your goals can help you hone in on your objectives and ensure you focus your efforts in one direction.
Market disruption, product assortment, expansion into new markets, and partnership development are just a handful of growth plan examples. To help you decide on a plan, start by closely examining what exactly you want to accomplish. Then, see how that overlaps with how other businesses use these growth strategies and act accordingly.
Establish Your Growth Goals
What's a plan without an end goal? One of the first steps to growing a small business is determining exactly what you plan to achieve. Goals lead to action, and action is a key to small business success. 
As you're creating your goals, you'll need to assess factors like cost, time, and sustainability so you can decide if your goals are actually feasible. Your goals should be specific and clear so you know what steps you need to take and can track your progress along the way.
There's actually an acronym for this: SMART goals, which stands for specific, measurable, actionable, and time-based. A goal is to increase your sales, but a SMART goal is to increase your sales by 20% within 6 months through a pay-per-click advertising campaign.
You'll need to conduct adequate market research so your business endeavors can actually be profitable for your company. Obtaining accurate and relevant data can fuel your growth strategies so you're appealing to your customer base in the most effective ways possible.
While conducting research, pay close attention to two categories: customers and competitors. Customers can help inform what they like and what can improve about your products, while competitor research ensures you know what you're up against when it comes to attracting new customers. For example, if you run a sustainable products store, customers can help you decide whether it's worth adding reusable bread bags to your lineup. Competitor research can help you size up market share to determine if other stores are offering reusable bread bags, at which price, and at what volume are they selling.
Create an Execution Strategy
Once you have your goals in place and the hard data to back them, you can lay out some steps. These steps will bring you to the growth you want to see and comprise your growth strategy. From tasks and techniques to individual responsibilities and deadlines, your strategy will contain everything needed to get your business from a stall at the farmer's market to a standalone shop down the street.
You'll share this plan with your business leaders and team members. That means you should make it precise and detailed. You want everyone on the same page about the direction in which your business is heading.
As you and your team make their way through your plan, you'll need to track your progress. This way, you can ensure that your business is moving in the right direction at the pace defined in your plan. To measure your progress, you can use key metrics tailored to your goal.
For example, if you're aiming to increase the profits from your online interactions, you can track your monthly unique site visits. You could also track the average number of likes you receive on social media posts.
Monitoring your success gives you an idea of how close you are to achieving your goals. What you see can also tell you whether you need to make any adjustments to reach your desired levels of growth.
Real-time inventory and sales reporting is essential for ensuring your business is on track. Make informed decisions, like setting healthy profit margins and removing unpopular products from your next purchase order to invest in your customer's favorites.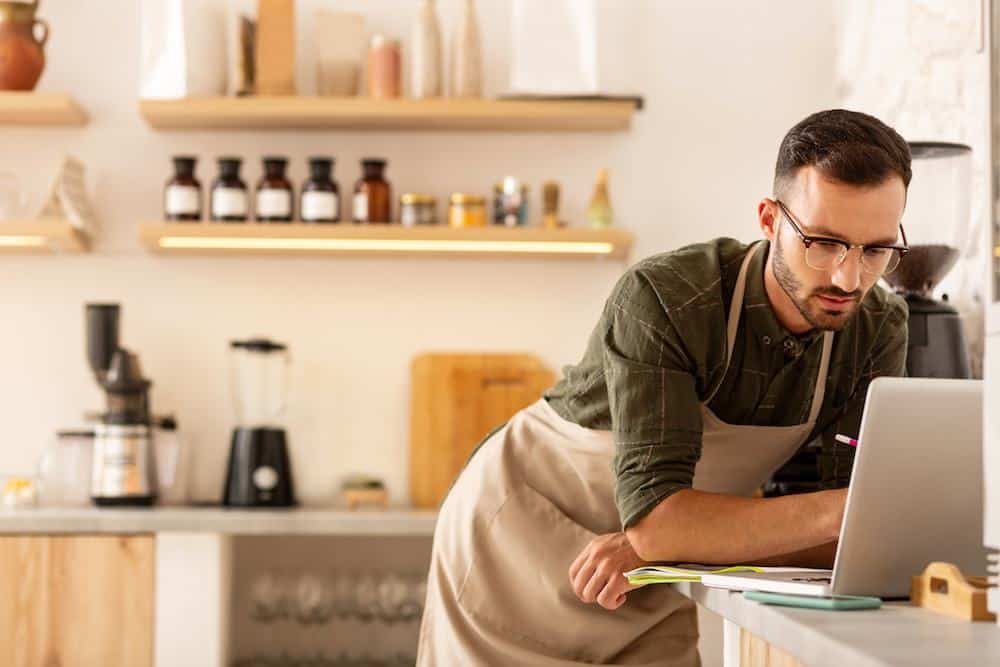 7 Tips to Fuel Business Growth Strategies
Whether you just started out on your own or you've been a solopreneur for ages, being a business owner can be challenging. Knowing people who understand the process can give you some additional advice and motivation that contribute to growing your business.
Consider attending networking events or stop by a few businesses in the area and introduce yourself. The people you meet at happy hours, in coworking spaces, or at a chamber of commerce breakfast can provide pointers based on lessons they've learned while starting a new business. Each conversation can carry a valuable lesson for your venture. You may also want to consider finding a mentor in the same or similar field to you who can offer more detailed advice as you navigate the challenges of being a successful business owner.
2. Build a Strong Human Foundation
Your business can't progress without people to move it forward. You need a reliable team to both advance and grow with your business. Do your best to build a team of diverse people who bring their own expertise and ideas to the table. To grow your business, you need people who will push back, challenge your ideas, and be creative and skilled in different ways than you.
3. Take Advantage of Social Media
A successful plan for your small business includes diversifying how to spread the word about your product or service to your customer base. By taking social media into account, you can instantly connect with millions of users and potential customers where they are. Showcase your products and what makes your business unique, promote your events, or share your BOGO 50% off matching pajamas sale. Profiles on Facebook, Instagram, and other social media platforms are a completely free way to get customers in the door.
4. Consider Your Social Impact
If you practice corporate social responsibility (CSR), it can be a significant piece of your business's public image. CSR describes how your business operates with the greater good in mind. As more people are becoming socially and environmentally conscious, it's becoming more important to consider this factor. But don't just do it for the customers. Being aware of your company's CSR  helps keep you socially aware and can also benefit your business financially.
To help keep your business ideas in check, you can include plans for corporate social responsibility initiatives in your plan for growth. Think about the environmental, social, and ethical practices that your business supports. Using eco-friendly packaging, volunteering for local causes, and donating to social organizations are just a few places to start.
Who doesn't love gifts? To help get new customers in the door, you can create a customer loyalty program for some of your top products or services. This program is part of your marketing strategy. It's an incentive for customers to purchase an item from your business: It guarantees them perks the more they buy from your business.
A loyalty program for your customers can include anything from product discounts, to a free pair of socks with any shoe purchase, or free gifts like stickers included with any order. At the end of the day, you just want your program to give customers another reason to shop with your business.
6. Listen to What Your Customers Want
It's important to be flexible and tune in to what your existing customers and potential new customers really want. After all, that's the sort of great customer service that propels your company forward.
You should consider conducting surveys and asking customers to leave reviews, or leveraging your customer loyalty program to collect valuable feedback in exchange for a coupon. Getting their feedback is vital to understanding exactly what existing and potential customers need. With this feedback, you can cater your product or service to your customers' needs.
In some cases, plans for fast growth don't go exactly as you envisioned. And that's okay! At the end of the day, the key to ensuring that your business plan doesn't fail is to be flexible. Being willing to change if the industry calls for it is a big part of how your business experiences sustainable and rapid growth.
Try to always stay up-to-date with your market data and sales strategies to stay relevant in an ever-changing world. Then, react accordingly. 
Remember, growth doesn't happen overnight. Growing your small business requires a lot of effort at every stage. But with proper planning and execution, you can transform what started as just an idea into a profitable operation. This way, you stay on the path to continued growth. Start when you're ready, and when you are, you can get to work with confidence. Your plans and strategies will help you attract more customers and increase annual sales, just like you've imagined.