Selling through multiple channels is the norm. If you're relying on a single brick-and-mortar location or only depending on Etsy, you're missing out on opportunities to get your products in front of audiences ready to — and eager to — shop your products. And sure, adding new strategies to what's already working seems like a lot of effort, but folding in these new approaches to selling can take your business to new levels.
With multichannel selling, you take your business's products and sell them on more than one platform, expanding your customer base and revenue potential. Below, learn more about multichannel retailing and ways to seamlessly integrate multichannel marketing into your business.
What Is Multichannel Retailing?
Multichannel retailing, also known as multichannel selling, is a retail diversification strategy that involves selling your business's products or services through more than one channel. For example, instead of only selling your handmade jewelry in your brick-and-mortar store, you also make your crafts available to customers on an e-commerce site.
In 2020, multichannel e-commerce retailers generated over $350 billion in sales. These multichannel retailers are expected to generate more than $575 billion in sales by the end of 2023.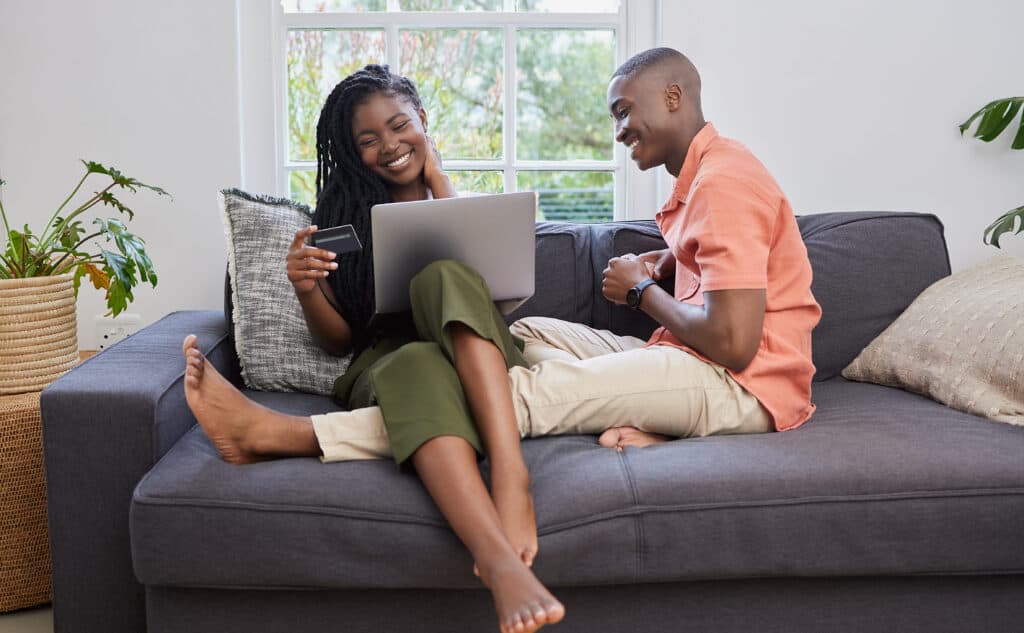 Multichannel vs. omnichannel retailing
Multichannel and omnichannel strategies both substantially grow your business but differ in a few ways. Multichannel retailing focuses on where you sell your products, such as in-store, on your website, or on an online marketplace. It focuses on your brand and the avenues that generate the most sales, with no integration of these sales channels.
Omnichannel retail, on the other hand, prioritizes a unified customer experience via sales strategies that integrate all your selling platforms. The goal is to build and improve relationships with shoppers and give them a seamless customer experience at all of your business's touchpoints. This approach also informs your marketing efforts, focusing on building a seamless experience for customers instead of developing strategies for each individual selling channel.
How Multichannel Retailing Grows Your Revenue
No customer can be everywhere all at once. Multichannel selling increases the opportunities you have to reach those new customers by meeting them where they are. Potential customers who browse Instagram for products will find your business's social media profile, or someone who conducts a Google search stumbles upon your Google Business Profile to get all your information, read reviews, and visit your website. 
Plus, when you sell your products on multiple retail channels, customers all over the world can shop with your business. This kind of exposure to many new customers forms the basis for exploring an expansion into multichannel selling.
Increases customers' buying opportunities
Multichannel retailing gives new customers more than one way to shop with your business, offering shopping options in line with their preferences.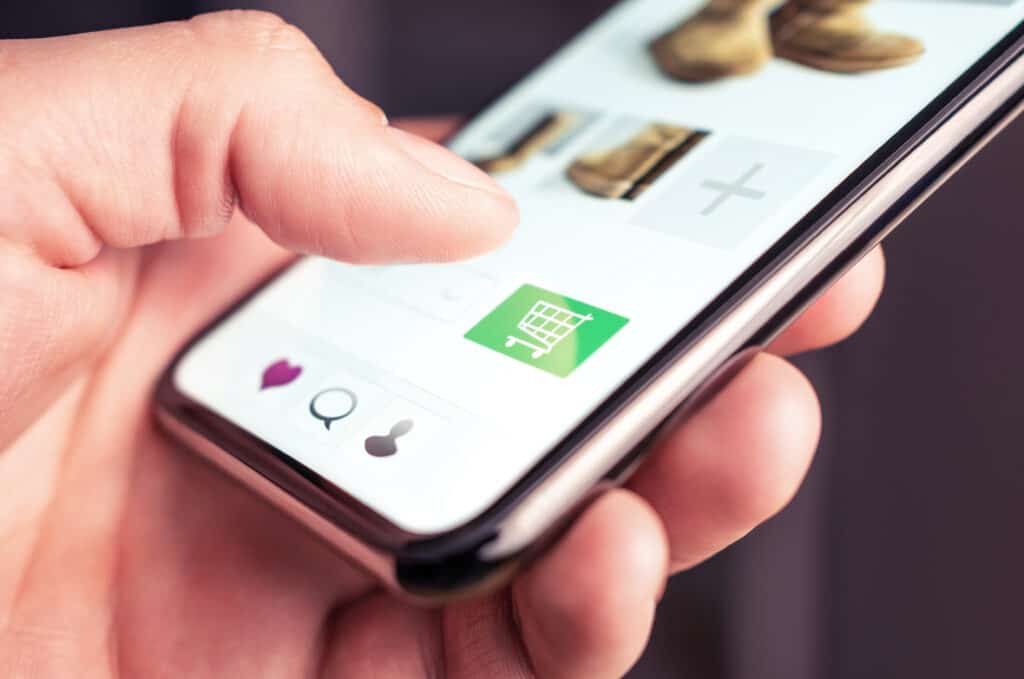 Additionally, in many cases, customers research products before buying them to ensure they're making smart spending decisions. For example, a customer might come across your physical store and want to learn more about it before stopping by or buying your products. Once they've browsed your website, they might feel more comfortable purchasing products in-store, creating another touchpoint for a new customer to make the leap.
With ways to shop in-person, on your website, on social media, and more, you're reaching customers where they are and crafting the experience they want to have. As a result, there's a good chance they'll keep shopping with your business. If a customer knows they can find your products on a social media marketplace and shelves inside your store, they'll love the convenience. The more convenience you offer, the more loyalty you'll earn.
Improves customer experience
Giving new customers a seamless shopping experience across multiple platforms allows them to enjoy the best parts of your business in more than one way. Maybe one customer had a great recent experience with one of your in-store representatives and another appreciated your fast online checkout. These points will emerge in your Google Shopping reviews and other customer reviews, encouraging even more new customers to shop with your business.
Gives you more customer insights
Instead of collecting customer data from a single sales channel, multichannel retailing gives you information about customer shopping habits through numerous channels. You'll learn about the various preferences among your customer demographics. These insights are highly useful when it comes to creating a solid multichannel marketing strategy and can inform a strategy for attracting new customers. They shape your customer profile and help you get a handle on who's buying your products, so you can create strategies to reach more of those likely buyers.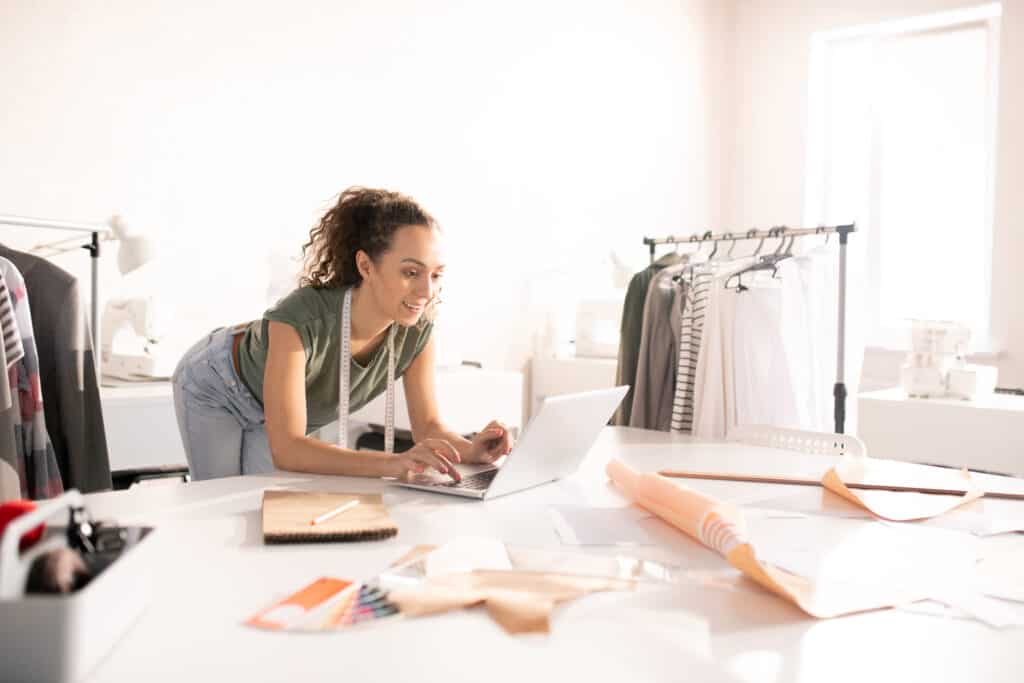 For example, you might learn that customers between the ages of 18 and 26 often browse your website's most popular product category before viewing others. From there, you might focus on marketing your in-store sales around this product and promoting special offers on other categories. That, in turn, could attract other would-be customers in this demographic.
Through multichannel retailing, you also compare your sales approach on one platform to that of another channel. This will show you what adjustments will most likely boost your sales in all areas.
Gives you a competitive advantage
Chances are that at least some of your competitors are focused on selling their products through only one channel. This means that multichannel retailing gives you an immediate advantage. It's an edge worth noting when you conduct your competitive analysis.
For example, after adopting a multichannel retail strategy, your business might be the only one in your sector that sells its products on Instagram. This means you're tapping into a much wider audience than your competitors, who might only sell their products in brick-and-mortar stores. On top of that, you're giving your customers more than one way to buy products from you.
Knowing who your competition is and what they're doing will not only help you keep up with them, but outdo them. Read our guide to learn how to complete a competitive analysis, step-by-step. 
Which Channels Are A Part Of Multichannel Retailing?
Many customers highly prefer the convenience of ordering items online and getting them delivered right to their doorstep. This is why an e-commerce site is a staple in just about any multichannel retailing strategy. In fact, in just the fourth quarter of 2022, e-commerce sales reached $262 billion. This amount comprised 14.7 percent of all sales across the U.S. for the quarter.
With an e-commerce store, people view your store from their web browsers and see all the products you offer. However, simply having an e-commerce website is just half the equation. A properly-optimized and well-designed e-commerce site brings in new customers. Easy user navigation makes it easy for visitors to shop, while compelling content like product videos and how-to guides makes the case for why they should shop for you. And for many businesses, optimizing for local SEO makes a tremendous difference as well to reach new people who live around your brick-and-mortar location.
While e-commerce is highly popular, many consumers still gravitate toward shopping at brick-and-mortar stores. In fact, a 2022 Emarsys survey found that about 54 percent of consumers
prefer shopping in physical stores
. Similarly, according to Morning Consult, 45 percent of people would rather shop
at brick-and-mortar stores
over shopping online.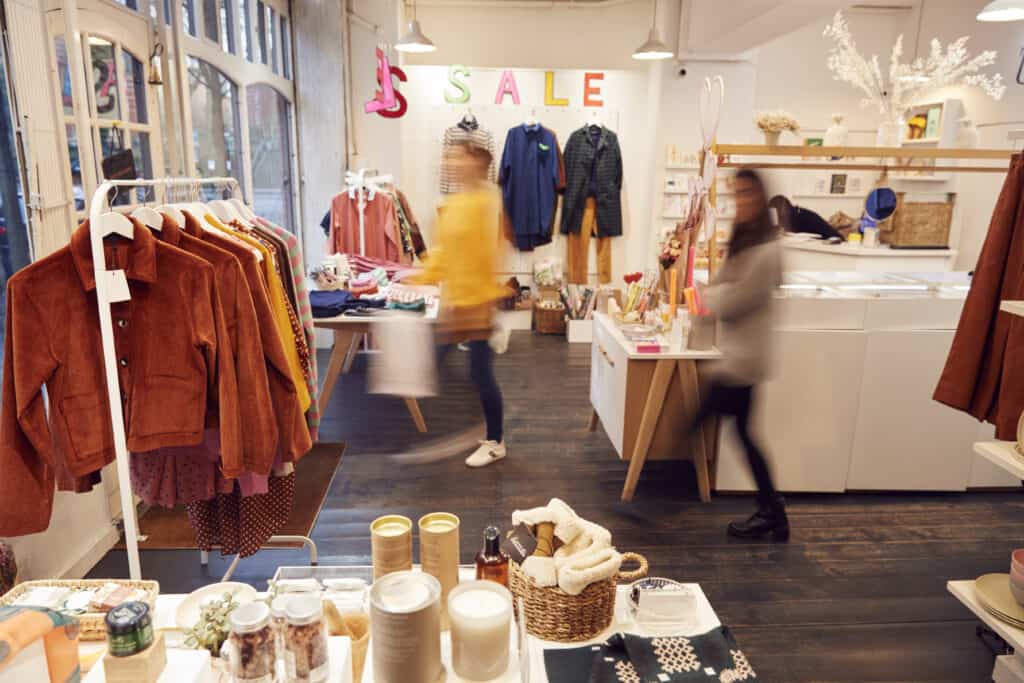 This preference emerges because, when shopping at brick-and-mortar stores, consumers learn more about your products before purchasing them. They can, for example, feel the materials in clothing, smell the fragrances of soaps, and check the quality of technology before purchasing it.
If you're thinking of adopting this sales channel, you have more than one option. You can open a brick-and-mortar store or sell your products through a partnership with larger multichannel retailers, such as Target or Macy's. You can also set up these arrangements with smaller, local businesses.
In November 2022, U.S.
wholesale selling
reached a
total value of $693 billion
. This raises a great point: While you might market primarily to everyday shoppers, other businesses are also great customers. Through a wholesale channel, instead of selling your products directly to consumers, you'll sell them to businesses that then sell your products to their customers. Those businesses then sell your product to their customers, introducing a whole new audience to your brand.
Wholesale Inventory Management With Thrive
Diversify your business with wholesale while automating complicated fulfillment processes with Thrive Wholesale.
You'll sell wholesale at a lower price than you would to your customers, but you'll sell in bulk, so high revenue is all but promised. To start wholesaling, create a wholesaling page within your e-commerce website that only other businesses can access. This means you're giving yourself a two-in-one deal with your e-commerce store — another touchpoint for both businesses and everyday consumers.
In 2022, global social media commerce sales totaled $724 billion. This represents a tremendous shift from when businesses only used their social media channels to drive customer traffic to visit their websites. Though this approach is still part of social media strategies, many businesses now sell their products directly on social media platforms too. This is because social media connects you with the more than four billion people who use these platforms. 
Facebook, Instagram, and Pinterest also integrate marketplaces into their platforms. In fact, more than one billion people used Facebook Marketplace in 2021.  This makes this platform — and all social media channels — vital to work into your multichannel retail strategy. 
Catalog Management For Facebook and Instagram Shops
Spend less time managing your Facebook and Instagram Shop and more time reaching the right people with the right products using Thrive.
Your business may already have a solid social media presence. If so, marketing and selling your products to buyers on these platforms could be an especially seamless way to attract shoppers. Even if your brand is new to social media sites, posting high-quality photos and videos of your products attracts users to your products. Encourage customer engagement by commenting on to their photos of your products. Consider social media advertising as well as a way to reach new audiences.
Shoppers have the option to buy from many different suppliers for the same or similar items when they use online marketplaces like Amazon, Alibaba, eBay, and Etsy. These marketplaces aren't just used for shopping, though: Many customers search for products on these platforms, often before they set foot into physical stores, and even when they're standing in the store! Capture this online traffic by setting up a store on these platforms, which is a relatively quick and easy process. 
Pop-up stores, also known as "flash retailing," are retail shops that are open for a couple of days or weeks to generate new customer interest. These retail spaces put your products in front of people who might not have previously considered your business.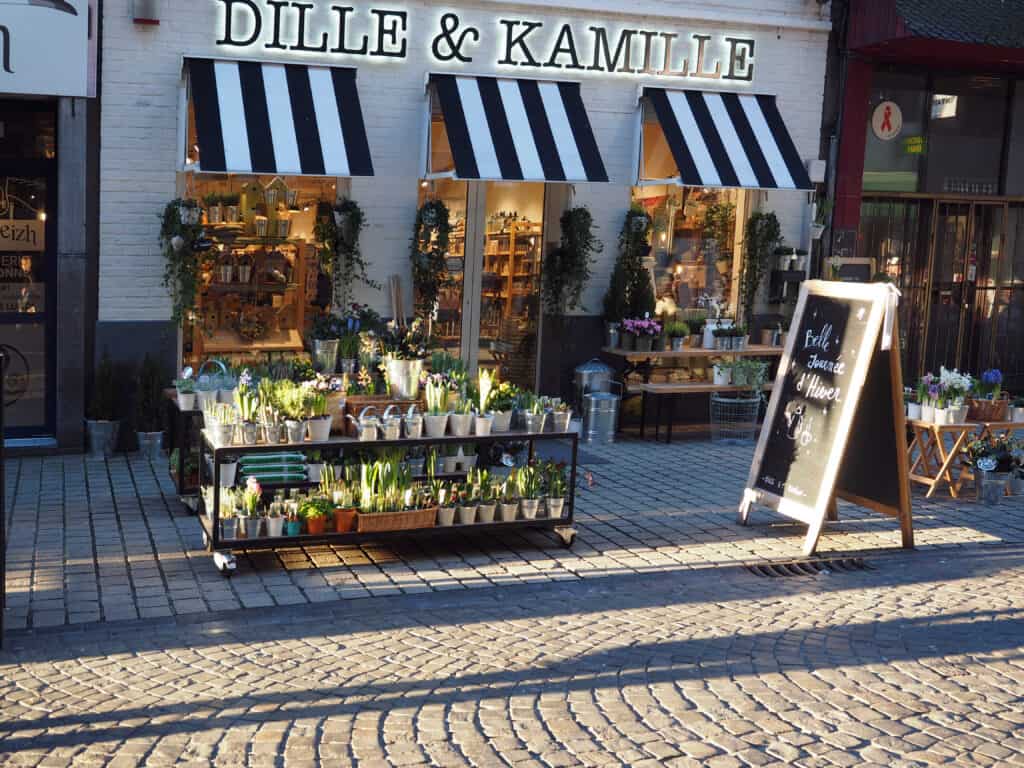 For example, use a pop-up shop as a marketing event or appear alongside other businesses during a holiday event. You might also use this type of space to sell some of your newer, more experimental products before launching them on your other sales channels.
How To Work Through Challenges In Multichannel Retailing
Keep messaging consistent.

With multiple sales channels, customers' ability to easily identify your brand becomes key. This starts with using uniform tones of voice and fonts in all your materials across all your platforms. For example, if you use a warm, elegant tone for the copy in your in-store brochures, keep that language consistent across all your online stores.



Market your products.

Marketing strategy for multichannel retailing isn't a one-size-fits-all strategy. Instead, you need to market your products based on the channels on which you're selling them. For example, you shouldn't direct potential buyers on Etsy to visit your e-commerce site. Instead, work within Etsy's best practices, like optimizing images and prioritizing reviews, to optimize your products for that platform. The goal is to put yourself in your customers' shoes and find the most hassle-free approach for getting your products into their shopping carts.



Collect and analyze gathered data.

Selling across different channels gives you tons of data, such as website analytics and sales patterns. This data is highly valuable, so you should use a management system to collect and analyze information from all your sales channels. These insights help you make informed decisions and plan for the best possible use of your inventory.



Tailoring to each audience

. The type of shopper who steps into your store is not the same as one who primarily shops on Facebook. As you establish new sales channels, pay attention to the customer journey at each touchpoint. You'll find that the sales, marketing tactics, and even product selection at each sales channel attract different kinds of people. Leverage that information to funnel further growth. 
The Importance Of Inventory Management For Multichannel Retailing
When you're juggling sales across different channels, it's important to have enough products to go around. A centralized inventory management system will keep your stock counts accurate and updated. This way, when a customer purchases an item from your online shop, the new inventory count is reflected in your in-store systems too.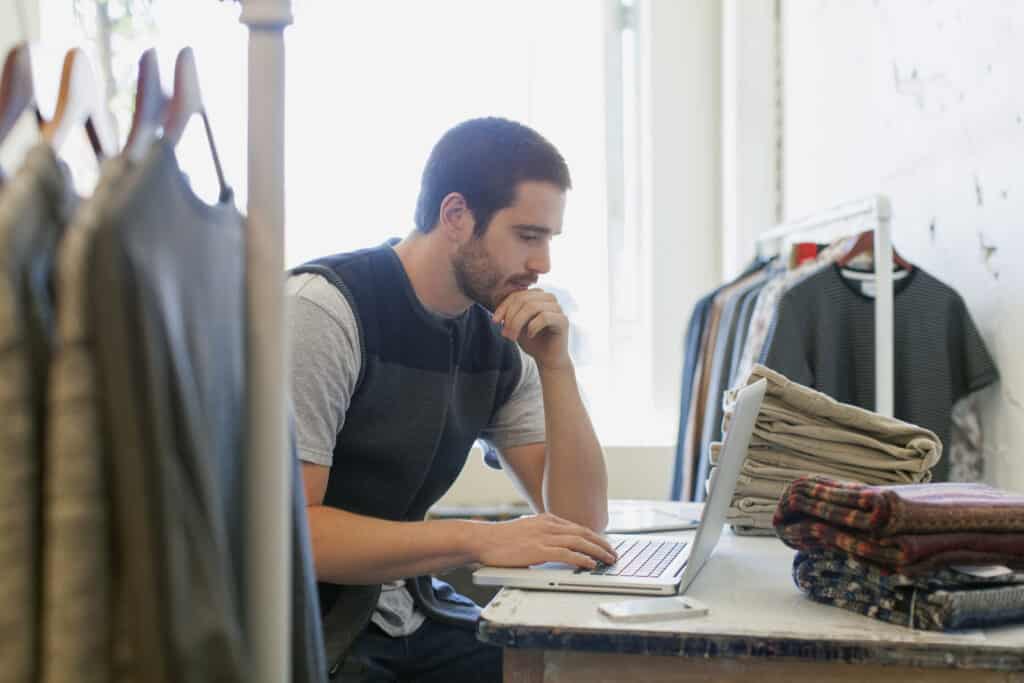 Think about it like this: A customer shouldn't place an online order just to later receive a message that the product is out of stock. Inventory management ensures you'll always be aware someone in your store purchased the last of that item. Many inventory management systems also auto-update your online stock counts so that you avoid this situation in the first place.
Multichannel Inventory Management
Thrive manages and optimizes inventory across all the places you sell, simplifying multichannel growth. 
Proper inventory management also keeps you informed about the best times to order more inventory so that your business stays well-stocked across all sales channels. With the data you gather from your different channels, you can best determine when to increase your supply of certain products.
Channeling The Best Of Your Business
With multichannel retailing, your business gets the best of all worlds. You'll appeal to buyers' preferences and increase your income streams, all while showcasing why your business is a buyer's best choice. Whether you're currently running solely a brick-and-mortar business or an e-commerce site, gradually expanding into different channels connects you with new customers. It's a major step toward putting you miles ahead of the competition.