E-commerce is here to stay, and is showing no signs of slowing down. Online sales have continued to rise since then, as shoppers continue to opt for the convenience of placing orders from home.
But even with the prevalence of e-commerce, in-person shopping at brick and mortar stores have rebounded. This suggests that customers want both options: They want the in-store experience and the convenience of online ordering. For retailers, this underscores the importance of having a strong e-commerce presence, one that shouldn't be regarded as an afterthought.
Expanding your small business online through an e-commerce platform gives your customers easy and constant access to your products while helping you reach new audiences. In this article, you'll learn how small businesses can bring a brick-and-mortar store online and how to give your customers an optimized omnichannel shopping experience.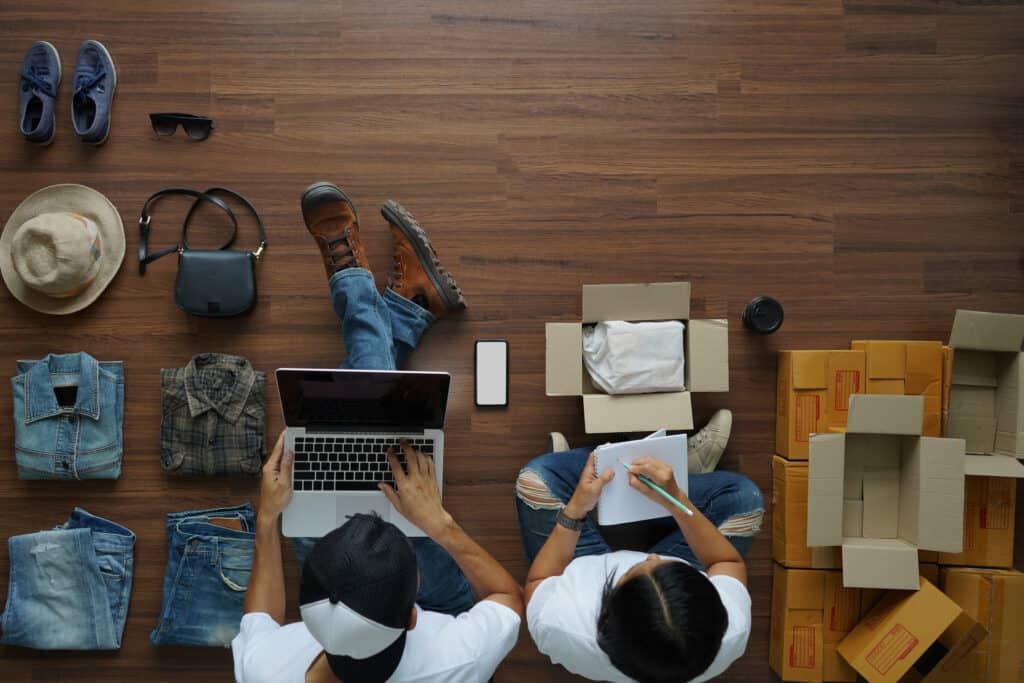 What is Omnichannel Retail?
Omnichannel retail refers to how a business's brick-and-mortar operations integrate with its online and mobile operations. Optimized omnichannel retailing provides a seamless, high-quality experience across mobile devices, computers, and in person. This approach prioritizes a customer's entire experience across all channels – in person, on your website, on your social media, and more.
Benefits of an Omnichannel Retail Experience
Helps you keep up with the competition
A 2021 report found that 60 to 70 percent of consumers buy online and in brick and mortar shops. Giving customers the option to visit your brick-and-mortar store online can help keep them engaged with your business. This way, they don't get the urge to look elsewhere for a convenient shopping experience.
Online sales make up more than 14 percent of all retail sales, and that number is expected to reach 22 percent by 2023. As more businesses enhance their online stores, you'll also want to do the same so you can retain your current customers and attract new ones.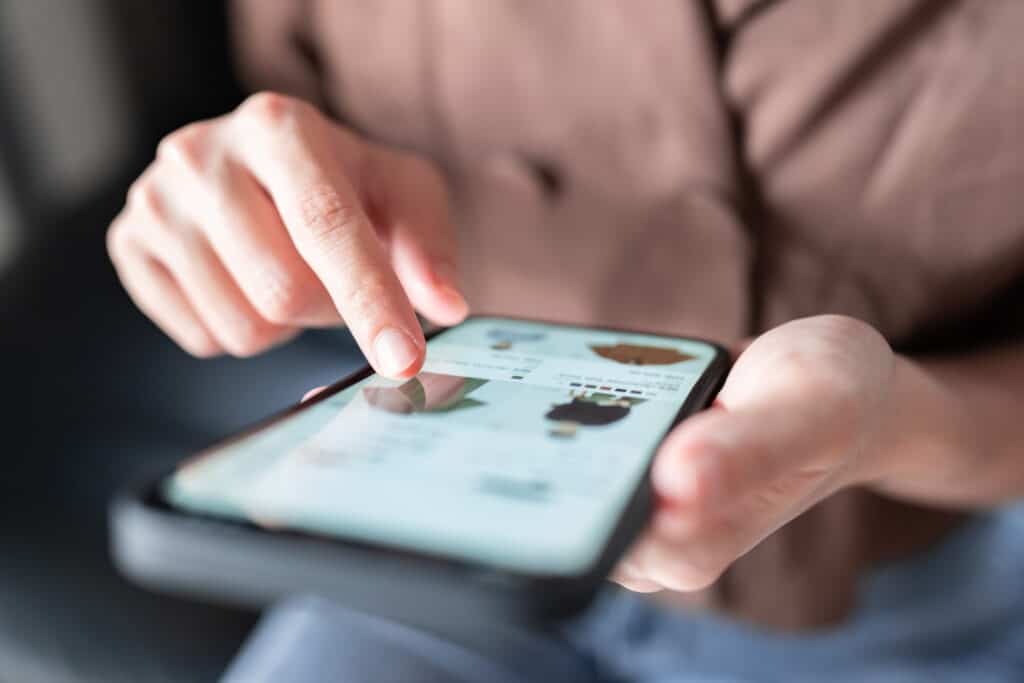 Keeps up with changing consumer habits
Many consumers enjoy the convenience of online stores. In just the first quarter of 2022, more than
20 percent of all consumer spending
happened online. Bringing your brick-and-mortar store online through an e-commerce platform allows you to make the most of this new expectation.
Your e-commerce store can help you grow your small business and credibility while reaching customers beyond your immediate area. When optimized properly, an e-commerce store can boost your online search rankings. When you open a store online, you're providing potential customers with more reasons to shop with you. Those include your products, pricing, and the mere existence of a second way to shop.
Makes it easier to move into new markets
Creating an e-commerce store allows you to reach new markets, which means new opportunities for consumer interest and increased sales. With an e-commerce business, you can expand your targeting with tools like Google Shopping Ads. You can use this advertising system to automate part of your marketing strategy and sell online while reaching consumers who may not have known about your physical store.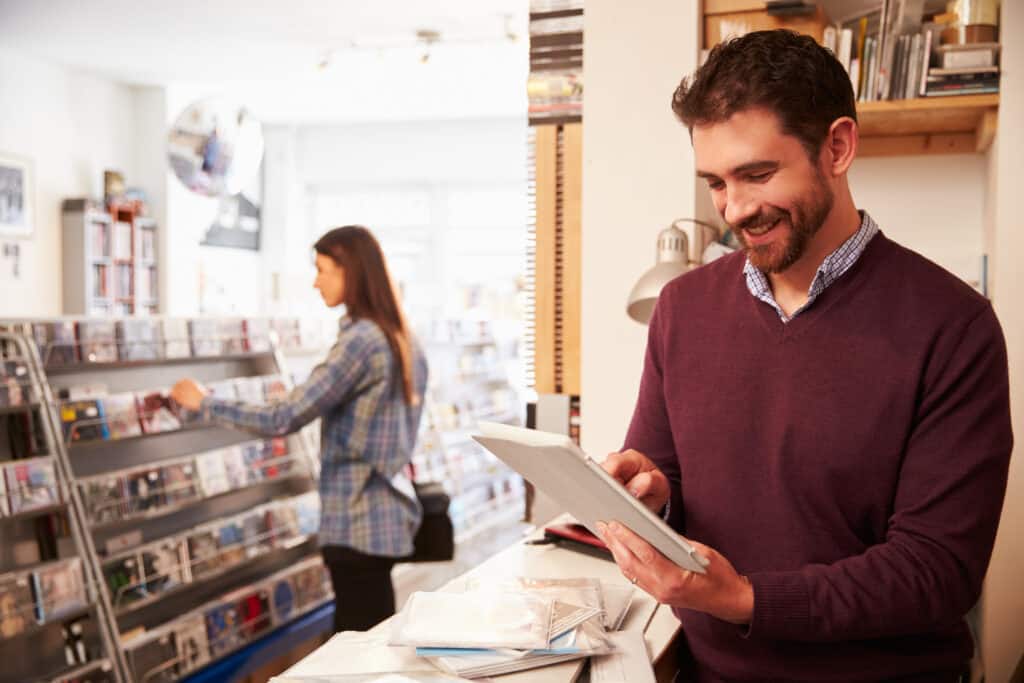 Puts you a step ahead of competitors who aren't online
An e-commerce store can put you far ahead of competitors that are sticking with just one sales channel. Competitors with only brick-and-mortar stores are restricted by regular business hours, holidays, and even bad weather that tends to keep people indoors. When you bring your brick-and-mortar store online, customers can shop with you anytime, anywhere. And when your sales strategy includes the ability to sell online, your chances of increasing revenue rise.
5 Questions to Ask before Expanding Your Store Online
1. Who do I want to reach?
Running an online store effectively means identifying your target audience. Doing so requires you to think about the needs your products meet so you can better market them to specific consumers. That'll be especially useful when you start running ads. You should hone in on a particular group of people so you aren't advertising back to school sales to people without kids.
2. How do I get the word out there?
Determine how you want people to learn about your business. Spread the word on social media with regular posts about your behind-the-scenes operations, upcoming sales, and new products. Use email marketing to keep existing customers in the loop and help potential customers learn more about your products. You should also prioritize search engine optimization (SEO) so your online store becomes more likely to appear toward the top in relevant search engine queries.
Google for Retail also offers a shopping feature that helps businesses reach buyers searching for certain products. When a buyer searches for something on Google, they can see your relevant results in the "Shopping" tab. This way, customers browse for an item through your e-commerce store.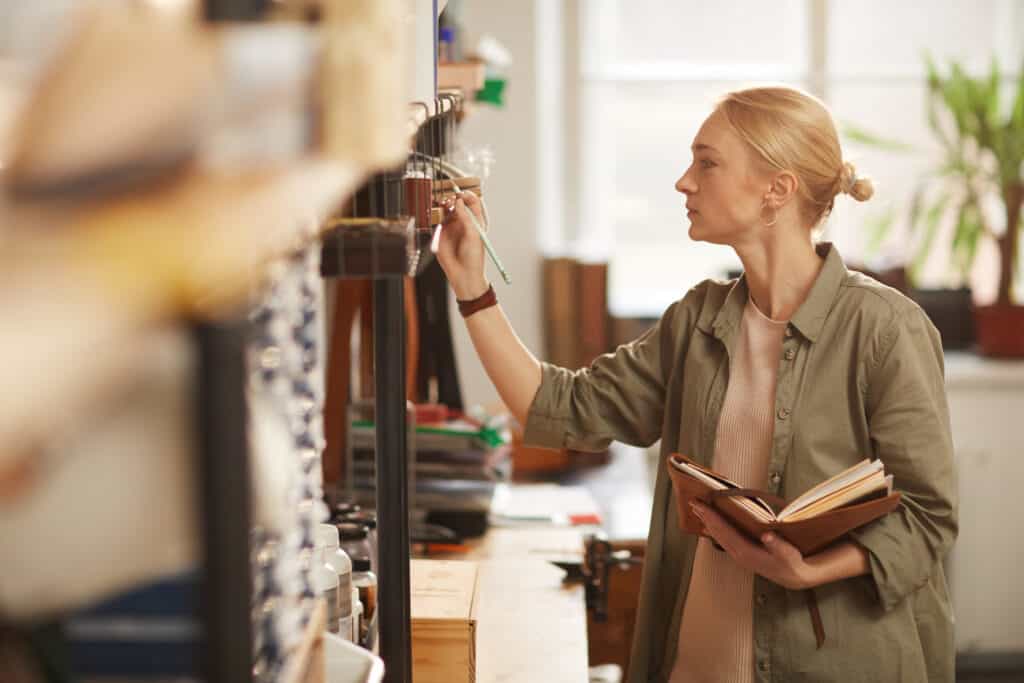 3. How do I manage the sales happening in-store and online?
When you take your brick-and-mortar business online, you'll need to take extra care to keep up with your inventory. You don't want items listed as available on your website when they aren't actually in your inventory. Using an omnichannel inventory management software allows you to connect all your sales channels. This way, your orders are synced across platforms and all your inventory counts are up to date.
You'll also want to determine which products sell quickly online and which fly off the shelves at your brick-and-mortar store. This way, you can make sure you're ordering the right items and allocating them to their proper channels.
4. How will I store and organize my inventory?
You have a few options for storing your inventory. That includes a stock room in your brick-and-mortar store, a warehouse, or your sales floor. You can keep all your products in one place and properly organize them so you know exactly what you have and when you're running low. Planning your product assortment is also a part of this process. With this strategy, you can better brand your business and track product movement.

5. Will I need help packaging and shipping products?
Adding e-commerce operations to your brick-and-mortar store means taking on more responsibilities. You'll need to ensure your online store meets your business standards for an ideal omnichannel customer experience. That means quickly packaging and shipping online orders so customers receive their items on time. If your everyday operations for just your brick-and-mortar store are already a bit challenging, you may need extra help managing your online store.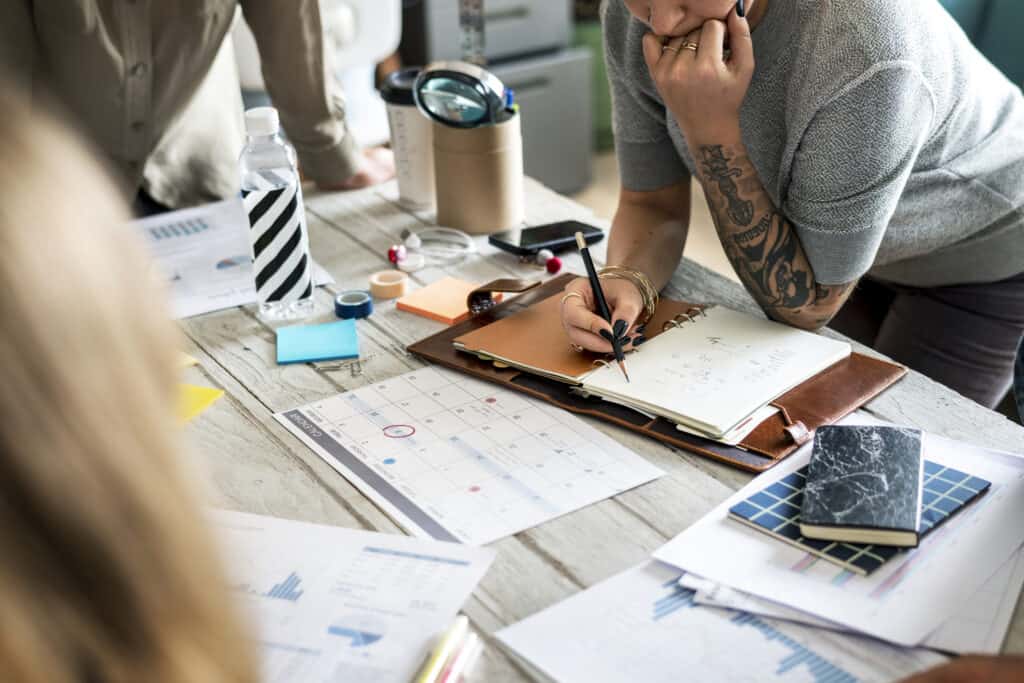 How to Open an Online Store Step by Step
Before you can turn your brick-and-mortar store into an online store, you'll need to set business performance goals. This step can help you align your plans to best move your e-commerce business forward. Set and prioritize goals based on what might have the most impact on your business's online success. Keep your goals realistic and measurable by assigning them percentages, star ratings, or specific values. This way, you can easily track your progress.
Choose an E-Commerce Platform
Your business's e-commerce platform will facilitate all your customers' orders. When choosing an e-commerce platform, there are a few factors you'll want to consider. Your customers should have no problem browsing your products and making orders, so look for a platform with a user-friendly interface. The right e-commerce platform also offers monthly or yearly plans so you can select what's best for your online business.
You'll also want to make sure the platform is mobile-friendly so customers can browse your store on their phones. Other features to consider are space for detailed product descriptions, around-the-clock customer service, and options for alternative payment methods such as PayPal.
Look for top e-commerce platforms that integrate with the other tools, like Thrive, you need to run a multi-channel business. Shopify, Square Online, and BigCommerce all integrate with Thrive so you can manage all sides of your business on one app.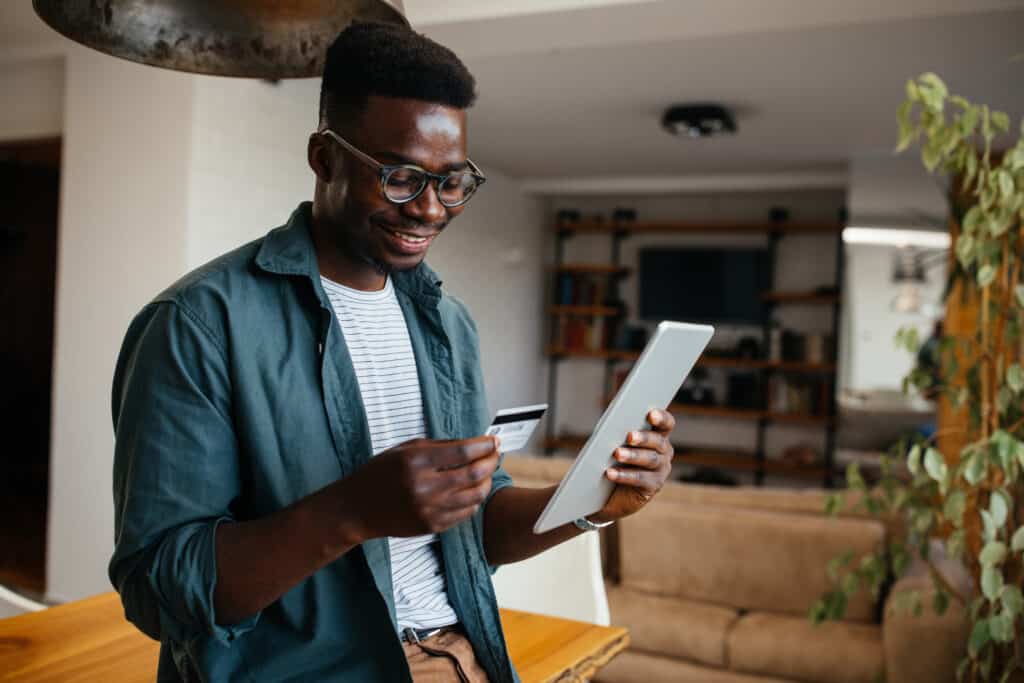 A payment gateway transfers sensitive payment information from customers to your business. These secure portals can help protect online shoppers from bad actors. The right payment gateway can also protect information in the event of any data breaches.
This service ensures a customer of your e-commerce store has sufficient funds to cover their purchase and then securely moves the money into your account. It streamlines both your online business and brick-and-mortar payments. You'll have your customers' transactions in one place so you can create customer profiles and make better sales assessments.
Select your shipping method
A new online store needs consistency in how products get to customers. To that end, you'll need to choose USPS, UPS, FedEx, DHL, or a similar delivery service – and stick with it.
You can opt for site plugins to customize shipping options. These plugins will also help you get your package ready, including calculating shipping rates, managing shipping labels, and managing free or discounted shipping offers.
If you plan to ship your products to international customers, you'll need a provider that offers overseas shipping. You might also want to choose a provider that offers same-day shipping. Both these services can increase your shipping costs, but the potential revenue they can bring in can justify your spending.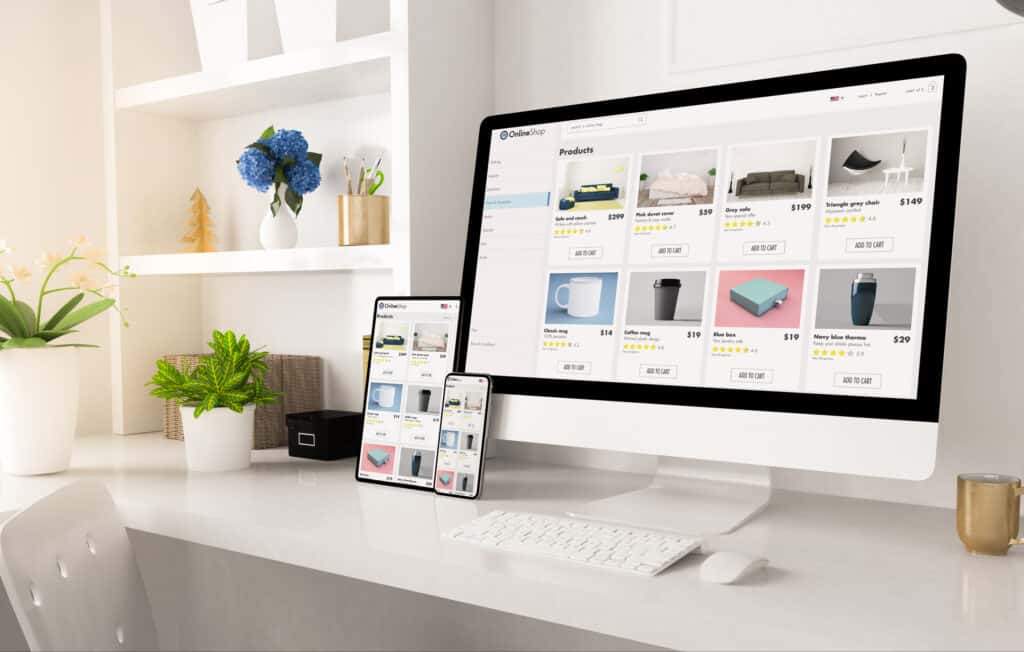 Before you set up your e-commerce website, you'll need to buy a domain name. Your domain name is an important way to make your website memorable. While selecting your domain name, opt to stick with your brand or company's name as closely as you can, depending on what's available. You can also consider unique extensions, like .shop, if a .com domain isn't available.
Your customers will use this web address to access your business online. You can then decide if you want to build your website yourself or hire a professional to handle the job. If you decide to make your website a DIY project, keep it simple, and avoid tons of different colors and crazy fonts. The goal is to make your website in line with your branding strategy and simple to navigate so visitors can easily find and buy the items they want. It should also be relevant to your brand: Include your company's logo, colors, and patterns so visitors immediately know they've come to the right place.
You should also make sure your website is equipped with data tracking tools. This way, you can gather analytics about web traffic and your customers' interactions on your site. You should also include a privacy policy so you can be transparent with your customers about the data you're collecting with tools like Google Analytics.
Decide which products you're going to list first
Research has shown giving customers too many options can overwhelm them and cause them to either delay buying products or not buy anything. For this reason, you shouldn't put all your products online at once. Initially, consider adding just a few of your bestsellers or products that will be easy to ship. From there, you can see what your target customers think and determine which products to add or remove.
Use high-quality pictures of each item you upload to best showcase it. Customers are more likely to buy items they can see well. Add detailed descriptions and enhance the customer experience with short videos of a few products to give customers a more accurate view. Consider conducting A/B testing to compare how different photos and videos perform; opt for the version of the page that converts more buyers.
Develop your online shop policies
Customers will want to know all about your buying and return processes before they purchase products. How soon after customers place an order will you ship their items? If they need to return an item, will you cover the shipping costs? Will you allow customers to return opened packages? How will you handle refunds? 
You should answer these questions and provide your contact information on a shipping and policy page on your website. This way, your customers know what to expect – and get a hassle-free experience with your business.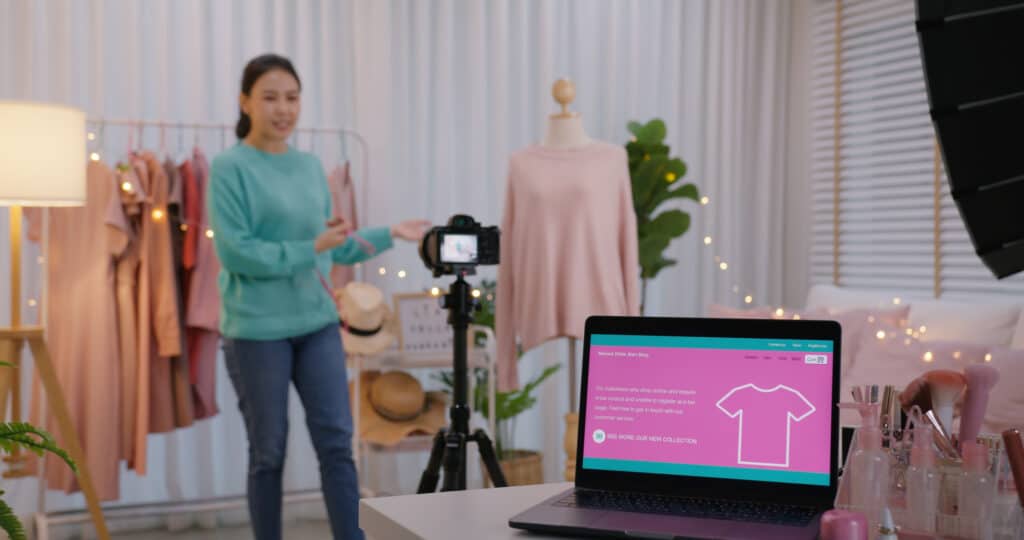 Knowing how you'll market your products is key to effectively reaching your customer base. You can start by identifying your buyer persona – an imaginary person who represents your typical customer. From there, you can create ads targeted to reach your intended audience.
With online advertising, you have several options to get your products in front of potential customers. You can take out social media ads, video ads, and more to increase the number of people that are aware of your products and brand. You can regularly post blogs that educate readers on the benefits and quality of your products. A campaign to announce your new domain name and website can help raise awareness about your new commerce site.
Email marketing is also an effective strategy to help attract and retain loyal customers.
As you create your marketing plan, be sure to include benchmarks for each of your goals so you can measure your success along the way. You should create a calendar for your future online promotions and sales too. This way, you can let your customers know ahead of time and build excitement ahead of time.
3 Strategies for Competing with Other Online Stores
1. Monitor your competitors
Monitoring other online retail businesses can give you useful insights into market trends and solutions to industry-wide problems. You can regularly check your competitors' websites to identify new services they're offering and how they're addressing certain issues. You can also check their marketing methods to learn how they're leveraging their advertising and content. Once you've gathered information about other online retail stores, you can use these insights to adjust some of your strategies and tactics. 
2. Be where your customers are
The average adult spends between
two and three hours on social media every day
. Maintaining an active web presence is key to engaging with customers and learning their opinions of your business. You can also hire a social media firm to post on your behalf. It may seem silly to have someone posting seemingly random content on your feed, but it gets your brand in front of more people.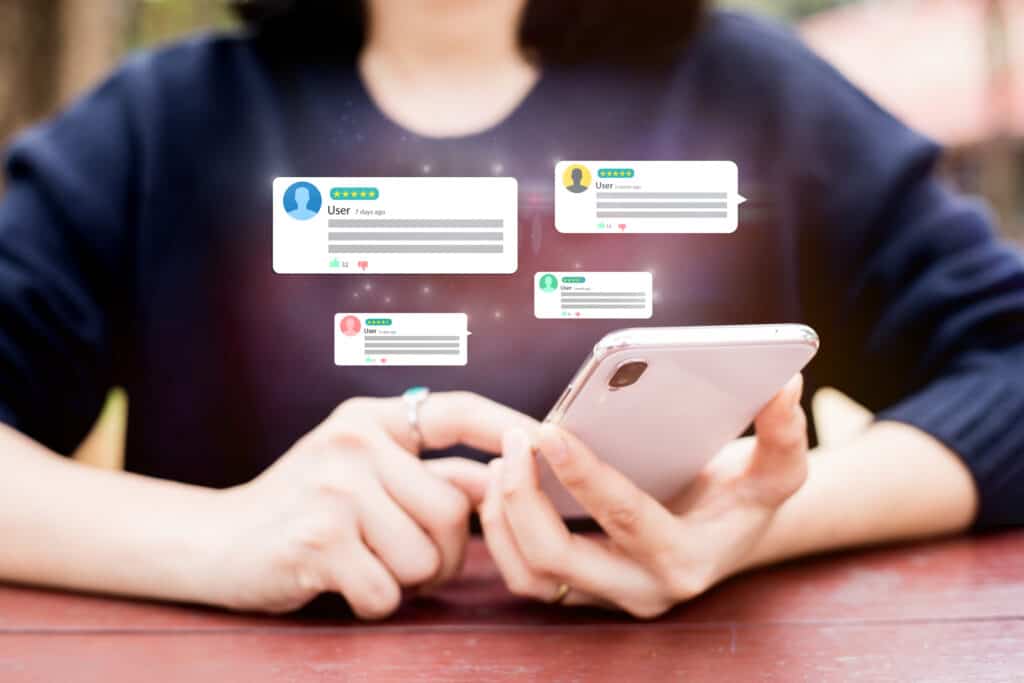 Being open to hearing what your customers have to say can help you incorporate their needs into your operations. Your customers drive your sales, so getting their feedback allows you to identify ways you can improve your processes and products.
Understanding your customers and their preferences and needs is key to giving them a shopping experience catered to them. Take charge on review sites like Yelp and Google, and respond to any reviews your customers leave.
Omnichannel Inventory Management Best Practices
Creating accurate summaries of both brick and mortar and online inventory allows you to determine the items you need to order soon and the products you have available now. This way, you always have items in stock for your customers, whether they're purchasing products in-person or from your online store.
Multi-channel reporting software means you can track the performance of both sides of your business in real-time. In Thrive Metrics you can build customizable sales and reporting Dashboards so you know at a glance if you need to increase stock counts for a product online or run a flash sale to get more people buying online.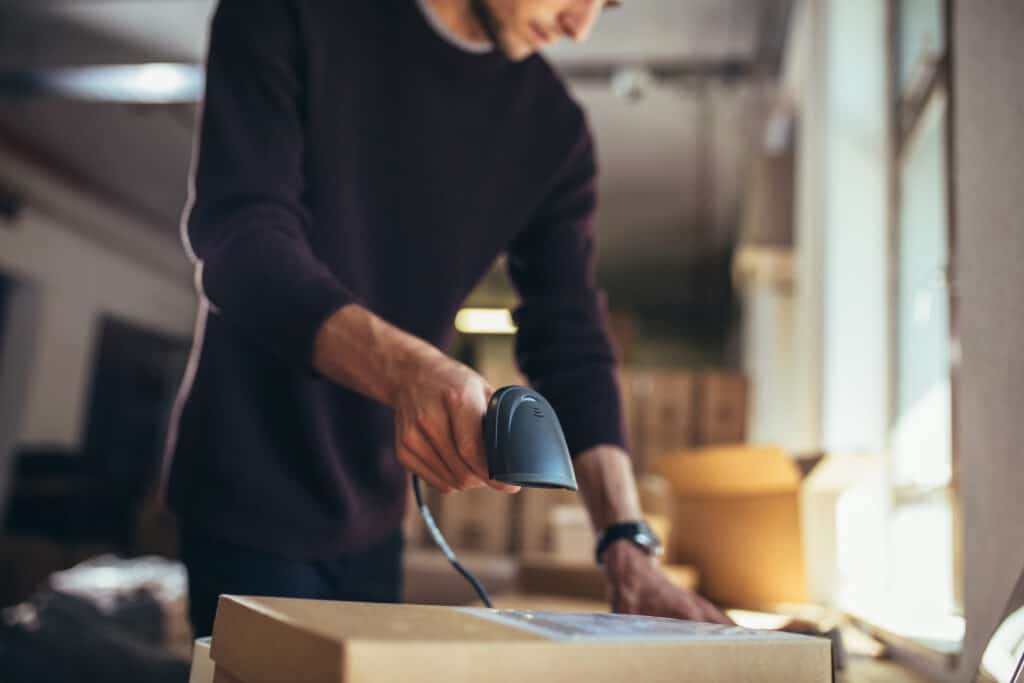 Many customers want to check an item's availability before they take time to travel to your brick-and-mortar store. That's why showing your customers real-time inventory counts can encourage them to visit your brick-and-mortar retail store and make a purchase. Stock counts give online customers an idea of how soon they need to purchase an item before it goes out of stock.
Let's say you make artisan soaps in several scents. Let's also say a customer can't remember if they last ordered cherry blossom or lavender and honey. With reordering features on your online store, this customer can easily access their purchase history and order items they previously purchased. This can save them time and bring added satisfaction since they know they're getting exactly what they want.
Omnichannel inventory management service is essential when you're operating both e-commerce and brick and mortar operations. Multi-channel syncing avoids issues with disparate inventory management systems that don't connect with one another. It also ensures that real-time stock counts shown online are accurate. 
Expanding your brick-and-mortar store through an e-commerce platform allows you to reach more customers and increase your sales. By taking strategic steps to market your online store and optimizing your inventory management, you can give your customers an omnichannel retail experience that caters to what they want.