Knowing your competition can help you keep up with – and outdo – them. That starts with conducting a small business competitive analysis. Through your competitive analysis, you can identify the moves other companies make and find ways to get ahead of them. In this article, you'll learn how to do a thorough competitive analysis that considers the most important, detailed aspects of your small business's competition.
What Is A Competitive Analysis?
A competitive analysis is a strategy that involves identifying other businesses similar to yours and researching their products, sales, market share, and marketing efforts. Also known as a competitor analysis, the goal of this process is to compare your small business with others catering to your target audience. 
You can often find the information you need for your competitor analysis on your competitors' websites, especially on their web stores. In fact, your competitors are probably doing the same when they fold you into their own competitor analysis strategy. With your results, you can determine where to make adjustments to keep your small business at the front of the pack.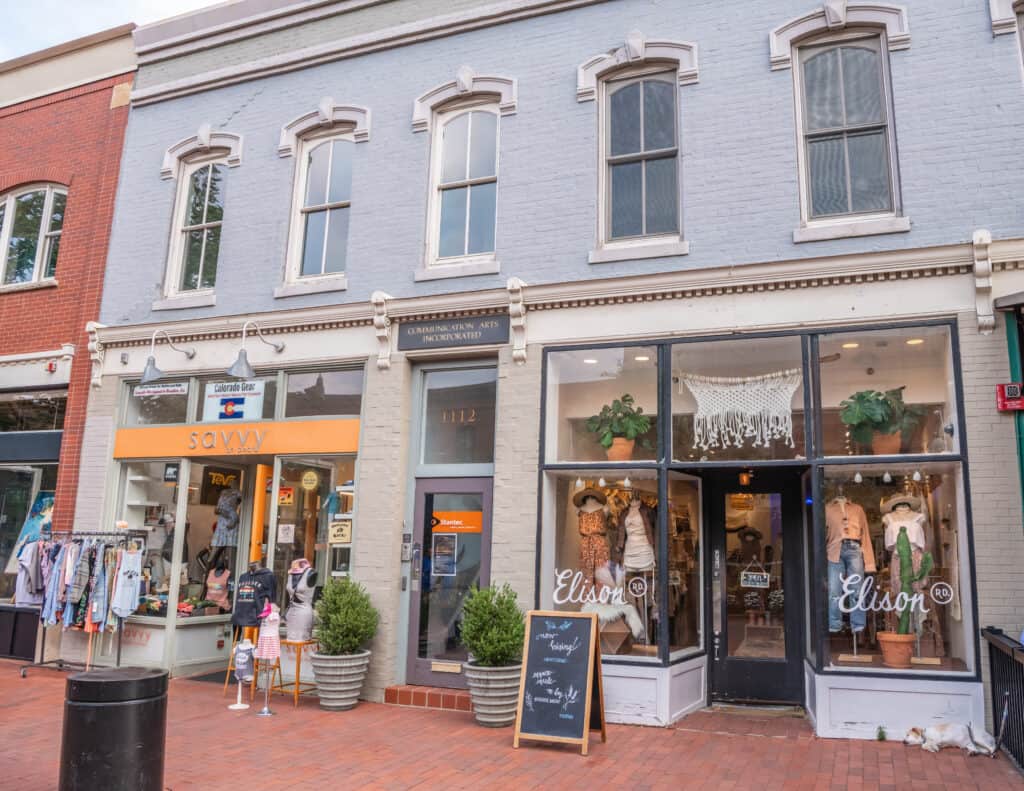 What Are The Different Types Of Competitors?
Direct competitors sell the same kinds of products or services as your small business. For example, if you sell bicycle gear, another site that sells bicycle gear is your direct competitor.
Indirect competitors sell products that, though different from yours, appeal to the same audience. For example, your business might sell water bottles while an indirect competitor sells insulated coffee tumblers. Though your products are different, both of you market and sell to customers looking to carry their drinks around with them.
Tertiary competitors fall fairly low on the competitor analysis list. These businesses sell products or services completely different from yours, but they market to a similar audience. For example, if you sell pet leashes, a business that sells flea treatments would be a tertiary competitor. While this business doesn't pose any direct competition, they market to the same audience as your business: pet owners. This business could move up on your competitor analysis list if it started selling pet accessories, including leashes.
How To Identify Your Competitors
Conducting an effective analysis requires you to have a clear view of your competitive landscape. Take a look outside your walls, zoom out, and be as objective as possible. What other options do your customers have? 
Try looking on the web to start your competitive research. If you own a bakery, search "bakeries near me" to see a list of other shops within a certain distance. You can also try entering your business's name in a web search. Your search results will likely include businesses that are similar to yours.
If you're using Google, you'll often see a section on your search results page that says, "People also ask." In this section, Google uses other people's searches to identify your target audience's needs and interests. For example, if you search "bakery," one "people also ask" question might be "What is usually in a bakery?" You can use the answer to find additional products to offer, thus potentially expanding your customer base.
Expand your online search to social media platforms where your customers are comparing options and asking for recommendations. Reddit, Nextdoor, and Facebook groups are great places to start. Listen for what delights your customer base about your competitors, and be on the lookout for what frustrates them. 
You might also take a drive around your local area to see what competitors are nearby. Assess the competitor's customer service, what products they have to offer, and the general ambience of their shop: Are they going for a high-end cafe, or are they a no-frills neighborhood spot? This can go a long way in identifying what people like, and more importantly, why they want to shop with those bakeries.
Back at your store, hold onto those mailed flyers and magazines that you'd typically discard. Some of those materials might advertise products or services similar to yours. Maybe a coupon for a new donut shop is among the flyers in your mailbox.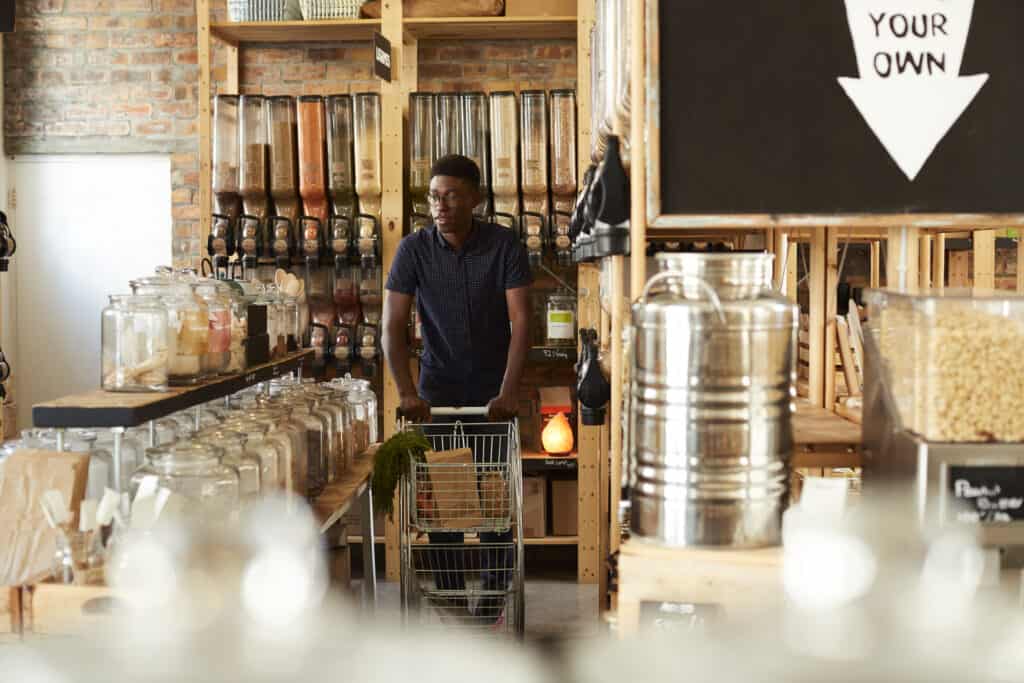 What You Need To Monitor In A Competitive Analysis
Consider your competitors' ideal customers. Who are these businesses' products or services designed for? What's their market share, and who are their marketing efforts aiming to reach? Identifying your competitors' target market can help you determine how much to prioritize analyzing those businesses.
For example, let's say a competitor's target audience comprises women between the ages of 18 and 27 who follow the latest makeup trends. If your target audience is women aged 18 to 30, this competitor is more potent than one whose audience is women aged 28 to 35.
There are likely to be several differences between your small business and the company with 200 employees that generates three times as much revenue. Considering the size of your competitors can help you put your competitive analysis into perspective. Look at their number of employees and customers alongside their typical annual revenue. You can find much of this information on sites like Glassdoor and LinkedIn.
The information you find can influence your competitive analysis's key takeaways. For example, you can expect that a large company's marketing budget exceeds yours. You could focus on creating warm, personalized customer experiences to make up for this budget gap. You might also optimize your product displays to make customers feel at home. That's a goal a larger company might be too zoomed-out to achieve.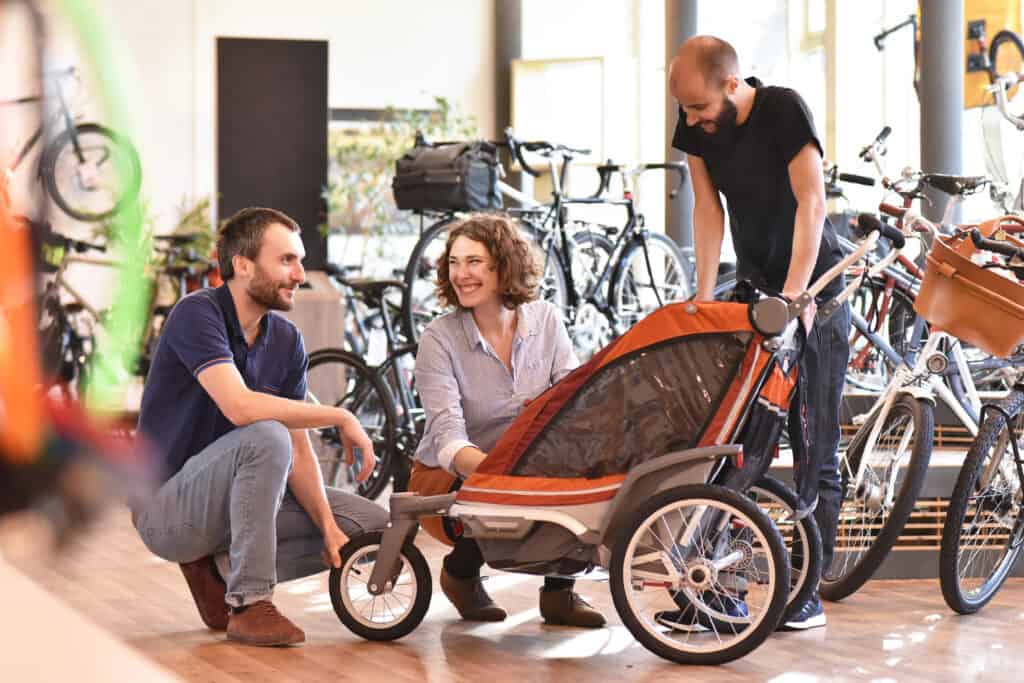 Customers like having some choices as they shop, so consider the spread of products or services your competitors offer. If you sell one quilt and another quilt shop offers 10 SKUs, you might consider expanding your product assortment. Otherwise, this direct competitor could snag more customers due to their greater number of options.
The key here, though, is to not overwhelm your customers. Be thoughtful about which items you bring into your product assortment. Focus on items that your competitors don't offer to help enforce your competitive advantage, or consider going more in-depth in one category to offer customers more options of one item. 
Consider the prices of your competitors' products or services and see where yours fall in comparison. This is key to any robust competitive analysis since pricing is always at the front of shoppers' minds. In fact, according to Google, about 53 percent of customers research products online before making a purchase, including pricing. Chances are your customers have already scoped out your competition.
One of the biggest things customers consider when purchasing products is their prices. If your product prices are considerably higher than those of your competitors, you might want to make some adjustments. This way, customers don't automatically think your prices are too high and decide to shop elsewhere. 
About 82 percent of customers who participate in loyalty programs are likely to shop more often with those companies. Take a look and see if any of your competitors offer benefits to loyalty program members. If you find any competitors that do so, you might want to consider a loyalty program for your business. If none of your competitors have loyalty programs, starting one for your small business is an even smarter choice. A robust loyalty program can set you apart from your competitors and keep customers shopping with your brand.
Consider the strength of your competitors' brands. Read through some of their press releases, social media posts, and website copy to get an idea of how they make their businesses unique.
Ask yourself: Is their branding, from their visuals down to their brand voice, consistent across the entire company, including social media, their website, and any brick and mortar locations? How well do their values and brand voice translate through their content? Once you identify this all, you can compare it to your own branding strategies and determine how your brand can stand out more.
Take some time to browse your competitors' websites. Consider how easily you can navigate each site and whether the search tool returns relevant results. See if you can clearly understand the product descriptions as well. 
You should also find out: How well is each site organized? Are there customer support options? Does your competitor post easy to understand return policies or an FAQ on ordering, shipping, and returns or exchanges? You might find that some sites are frustrating to navigate, while you might have a smooth experience with others. Looking at your competitors' sites can help you identify areas of improvement.
Consider the type of content your competitors use in their marketing strategies. Take a look at their general marketing methods, especially their online approaches. Blog posts, email newsletters, promotions, discounts, and offers are all areas to assess among your competitors and include in your competitive analysis report. 
Look at how often your competitors send out specials. Take a look at your competitor's content marketing strategy. See what they post on social media platforms. With a thorough idea of what they're doing, identify any gaps in their marketing strategies and see how you can fill them in your own plan. This way, you can better reach and connect with potential customers.
Check the amount and types of engagement your competitors receive on their social media pages. Look at how active their accounts are. Do they offer timely support and actively engage with customers? 
Keeping track of your competitors' social media accounts can help you find new ways to engage with your customers. You can potentially edge out the competition by connecting your e-commerce store to social media shops on Facebook and Instagram, for instance, and promptly respond to customers' comments.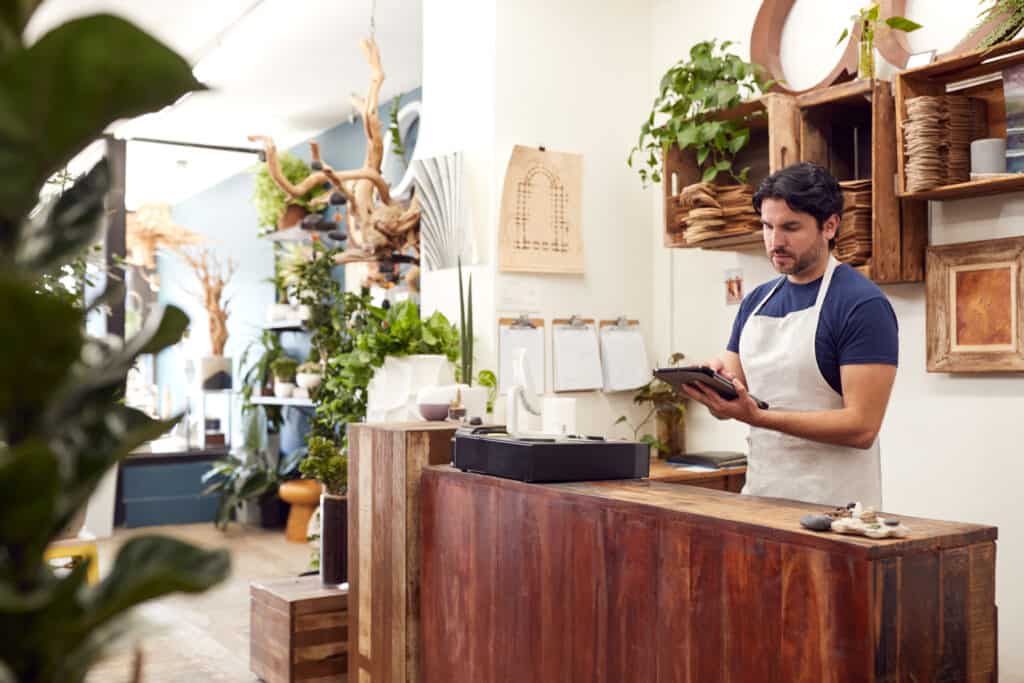 How To Identify Your Competitive Advantage
Your competitive advantage is what makes your business stand out from all others like it. Finding your competitive advantage is key to identifying how to market your business in a way that attracts more customers. To identify your competitive advantage, you can first assess your business's strengths and weaknesses, as well as any opportunities and threats. 
Known as a SWOT analysis, this assessment helps you determine the internal and external factors that can help you determine your company's strengths and use them to help win customers over direct and indirect competitors. You can use your SWOT findings in your competitive analysis.
Your business's strengths and weaknesses are the internal factors you'll consider. Your funding, physical resources, market share, patents, and employees are all examples of areas where you can identify your business's strengths and weaknesses. For example, you might have access to some trusted investors who are ready to help your business succeed. That's a strength. On the other hand, you might know your business doesn't yet have enough employees to reach a new level of success. That's a weakness.
External factors are elements that exist outside your business such as market trends, financial trends, vendor relationships, and economic regulations. In your SWOT analysis, you should specify each element within these categories as either an opportunity or a threat. For example, consumers are becoming more health-conscious than ever, creating an opportunity for you to expand your all-natural candle sales.
Taking your business's strengths and opportunities and comparing them to those of your competitors is a huge part of competitive analysis. Where your business stands out is your competitive advantage. Focus on capitalizing on these areas to help customers realize your business's advantages. Finally, don't ignore your weaknesses and threats. Use them as points to help you better position your business for growth.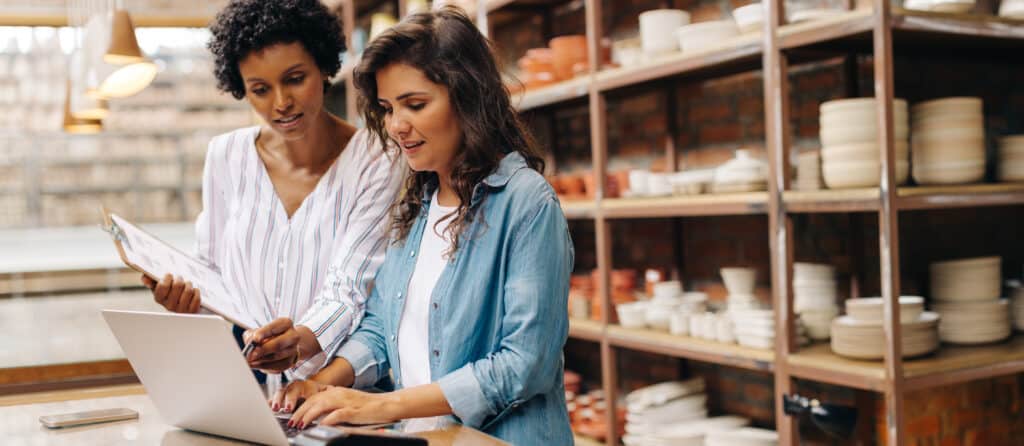 Tips For Building A Thoughtful Competitive Analysis
1. Conduct competitor analysis regularly
Say you decide to conduct a competitive analysis in November. It might be thorough, but you're only getting a snapshot of your competitors' behaviors at that moment. What if one business implemented a successful sensory marketing strategy in July? Maybe another competitor started a new social media page that's gained thousands of followers over the past few months.
To help create a strong competitive analysis framework, try lightly researching your competitors periodically. Follow their social media accounts, subscribe to their emails, and register for their mailing lists. This way, your competitive analysis is based on a well-rounded view of your competition. Twice a year is a good place to start.
2. Assess industry trends often
Staying ahead of the curve keeps you ahead of the competition. Small business owners that identify what's on the horizon can keep up with shifting customer demands. This alone can be one of the strengths that sharpens your competitive edge.
Keep up to date with industry trends through publications that service your sector, along with internet research that can help uncover what's coming around the bend. With this in your sights, you can tackle industry trends as a core part of your unique value proposition.
Don't let your competitive analysis report sit in your drawer until it's time to start another analysis. Put your hard work to use with an actionable plan to implement the changes you want to effect.
Maybe your competitor analysis reveals that one of your competitors has a wider variety of products. You might review your budget or schedule a call with your vendor to see if adding new product varieties is feasible for your business. 
Whatever opportunities you identify, find ways to make them part of your growth. You'll use these elements in your next competitive analysis. This way, your competitive analysis changes every year while you track your business's progress.
Regular Competitive Analysis Sets Your Business Apart
Staying ahead of your competition is key to attracting new customers and launching your business into its next stage of growth. Maybe that growth means opening another location. Maybe it means diversifying your offerings. Whatever your idea, an annual small business competitor analysis can help you stand out from the pack. You'll be taking the first of many steps toward propelling your business forward.