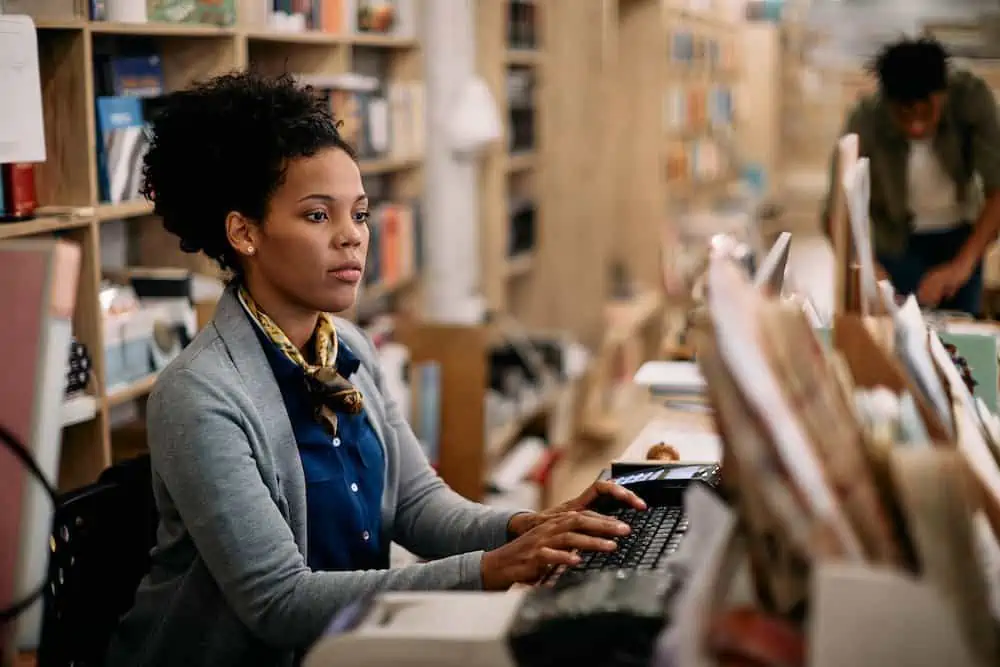 The Why -- And How -- Of Optimizing Your Back-Office
As a business owner, you presumably already have systems in place to handle your essential operations. A mix of software, vendors, employees, and documented best practices converge to ensure your back office runs smoothly. That said, to ensure efficiency, these systems can benefit from regular review and improvement if warranted. Here's the how and why behind optimizing your back office.
How back-office optimization improves small business efficiency
Accounting, inventory, and human resources are typically the main departments involved in small business back-office optimization. This process involves implementing small business office solutions that automate many of these departments' regular tasks. These solutions can also improve how these departments work together. 
Back office optimization reduces the chances of human error in your day-to-day tasks. By implementing tools that help streamline operations and boost efficiency, important items are less likely to be missed. This also frees up extra time for your employees to focus on other, more important activities.
Importantly, back-office optimization helps you save money as well. When your back office is functioning at its best, you're not just saving time by streamlining processes (and time is money!), but you're ensuring that everything company-wide is running on all cylinders. You greatly reduce the chance that products will go unaccounted for – and therefore unsold – or a subscription to a service you no longer use doesn't go unnoticed.
While back-office optimization is a behind-the-scenes process, its results can affect your front-office operations. Aside from practical connections to front office software, an organized back office has a profound impact on overall efficiency. A frictionless experience on the back end translates to better customer satisfaction on the front end.
For instance, consider the importance of appointment scheduling software for your front office. Yes, this offers a hassle-free way for both clients to reserve a timeslot, but it also ensures that the back office knows when to schedule employees and who needs to receive a bill for the services rendered. When these systems all work together, the result is a frictionless workplace — and happy customers.
Sales are what keep your business running, so you should keep close tabs on the items that have the biggest impact on your bottom line. Namely, you should avoid any chance of customers seeing an "out of stock" note under their favorite product. Creating an efficient product ordering system can do exactly that. It can also save you time while ensuring you're not missing out on potential profits.
Product ordering is the process of determining which products in your inventory are running low and placing the necessary orders to keep everything stocked. Employing an effective product ordering strategy also allows you to optimize your product assortment and perfectly time stock purchases to meet customer demand and maximize profits. It's a great way to never stop rolling out the products your customers love.
Thrive Inventory by Shopventory keeps track of stock counts, minimum and maximum order levels, and purchase orders so you don't have to. Always know exactly what to order and never oversell so you can spend less time in the back office and more time with customers.  
Finance Tracking/Accounting
Expenses, revenue, sales reports: they're all parts of businesses' finances. Managing these elements is basically synonymous with understanding your organization's bottom line and any changes you should make.
To optimize your business's financial processes, you can start by establishing expense management systems. You should also create dedicated business bank accounts, forecast your cash flow, and regularly update your business's books.
Platforms like Gusto and Homebase save you time while supporting your team through scheduling, onboarding, and payroll. 
Inventory management goes beyond product ordering to encompass each and every part of how you get items from manufacturers to your retail floor. Optimizing your inventory management involves evaluating your product supply, conducting routine cycle counts, and setting up automated systems to handle many of these operations. 
Your back-office operations influence the quality of your business's front-facing services. So what can you do to ensure your customers are having positive interactions with your business? The answer starts behind the scenes using tools like customer relationship management (CRM) software to ensure you don't miss a beat with customers.
Optimizing your business for the customer experience means analyzing every point at which a potential or existing customer can come in contact with your business. From there, you can implement marketing strategies, customer surveys, A/B testing, and employee training to improve your customer experience.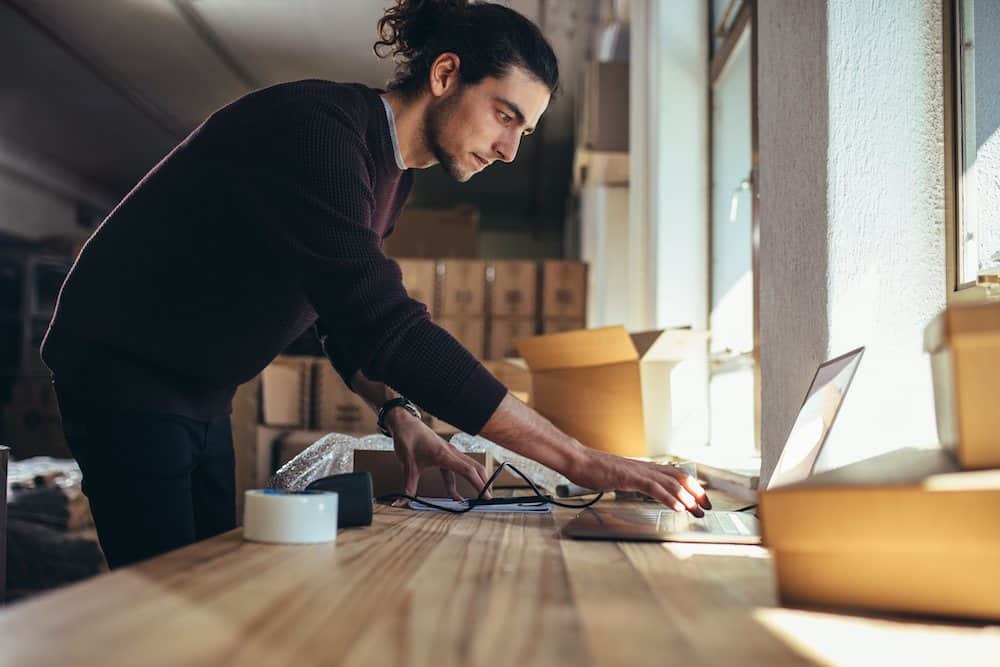 How to Determine What Needs to be Optimized
All businesses have weaknesses – low client retention, employee productivity concerns, dips in website traffic, expensive overhead. However, the most profitable organizations identify what's going astray and implement the right technology to get things back on track. Evaluating your business's pain points can give you a clear view of where you should focus your optimization efforts.
To start, try surveying your staff about any processes that hamper their daily operations. After all, your employees work with these systems every day. They have priceless insight into what can be done to improve efficiency in the back office. You can also turn to your customers to identify these pain points. Read online reviews to identify recurring themes, such as slow customer service and long fulfillment times, that are impacting your customers.
What are your primary goals for improving operational efficiencies? Do you want to eliminate redundancies in the accounting department, improve inventory tracking, or integrate your payroll and timesheet tracking systems into one process? No matter the goal, selecting main priorities can help you stay on track and determine the best technology to help solve your biggest pain points.
Take Note of Patterns in Your Business
Identifying recurring processes within your business can help you decide the little parts where you'll focus more as you develop more modern back-office operations. These processes are an excellent opportunity to apply new tools to save time and money while streamlining your back office. One idea can be with cycle counting: if this process is so time-consuming that your staff struggles to keep up, you may want to look into automated processes that push this process forward a little faster.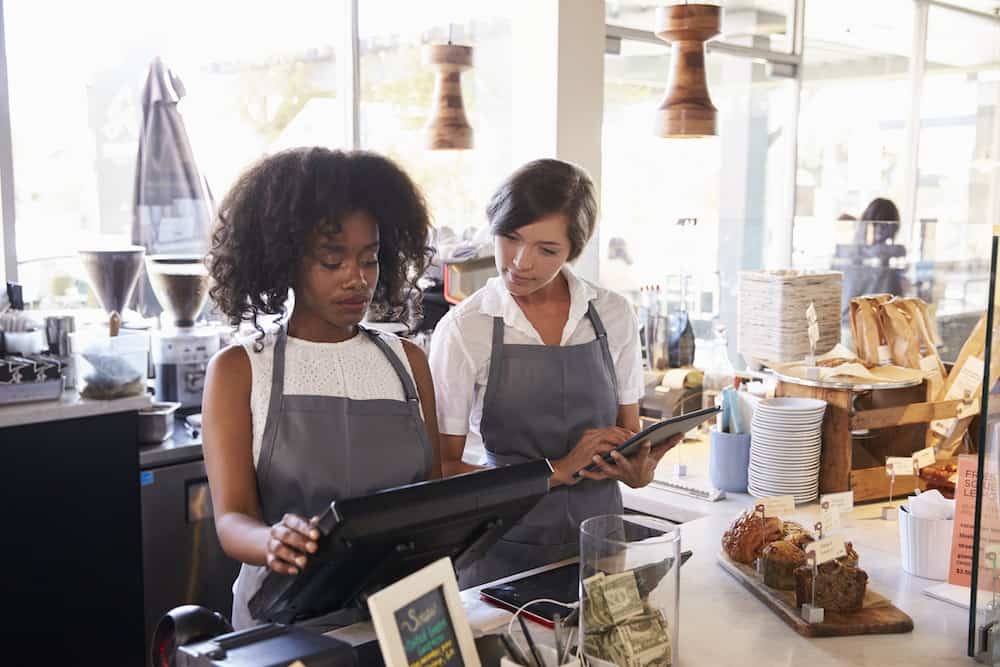 How to Identify the Right Software for Your Business
Consider Cloud-Based Software
Cloud-based software has quickly become the new standard for many businesses. By storing your data and running your applications in the cloud, you can eliminate the need for expensive on-site IT equipment. You'll also know without a sliver of a doubt that you're running the latest version of a company's software, as updates will be implemented automatically.
Importantly, cloud-based software eliminates data siloing. This practice is when different sets of information are "stuck" within their own environments and do not communicate with one another. This makes it more difficult for these data to be analyzed together.
Cloud-based solutions are also highly secure. Think about it like this: Expecting your IT department to stay up-to-date with all the latest cybersecurity threats is a tall order. A cloud-service business has added incentive to ensure high security, as without this protection, its products will fail. When you go cloud-based, you can rest assured that your vendor is handling all security threats on your behalf.
Think About How Software Saves Time
Automation frees up time and manpower, reducing how many company resources are devoted to manual tasks that can be picked up by the right software. Tools with core functions built on automating certain tasks have positive effects on the entire company, as they minimize the chance for human error and save employees tons of time they can spend on other tasks.
Look for Software the Improves Accuracy
There are endless sets of data your business needs to generate, collect, track, sort, and analyze. Managing them all can be quite time-consuming, but you can't not do that. These data are paramount to making informed decisions that can propel your business forward.
Many types of back-office software focus on accurately storing and analyzing this information so you don't have to manually do so. For example, data quality software can assess and identify duplicate entries into an inventory system, errors that can slip past even the most watchful eyes.
See What can be Automated
Automatic data collection and analysis make back-office management infinitely easier. Importantly, automation ensures accuracy, as information is pulled straight from the source, minimizing the chance of human error. It also makes time saving possible, as it eliminates the people-power required to extrapolate and analyze information. 
Carefully examine the areas in your business that can benefit from automation. Think back to the pain points you identified when starting this process, as they will be an invaluable guide as you find the right companies and products. For example, if your back office struggles with tracking employee account expenses, the right accounting software can automatically pull, track, and calculate these expenses.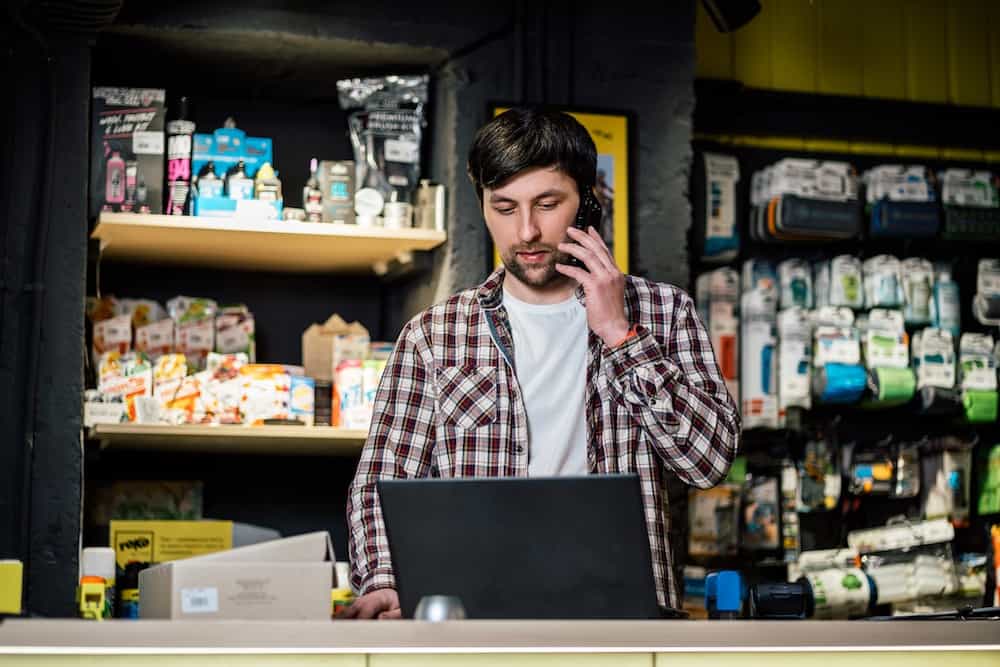 What Software should You Invest In, and Why?
Collaborative software applications like
Trello
or
Slack
help your team members share information, create and review documents, manage tasks, and solve problems. Typically, small businesses that use these collaboration programs see increased communication among employees, consolidated projects and data, and maximum team efficiency.
Your inventory management system is essentially your best round-the-clock employee. It ensures your stock counts are accurate and that you don't oversell a product. While your POS system or e-commerce platform likely has some built-in inventory capabilities, a dedicated inventory management system will have more robust automation. 
Thrive Inventory, powered by Shopventory is your central hub for inventory management and reporting, reducing the painful manual process so you're free to grow and manage your business.
Can Back-Office Optimization be Done from Home?
There are several processes involved in back-office optimization that you and your employees can complete at home. Namely, with the many automated systems listed above, you don't have to put off efficiency improvements until everyone returns to the workplace. Consider a cloud-based solution: This software allows you to access all your business's data right from your home laptop. That means you can start improving your efficiency from anywhere at all.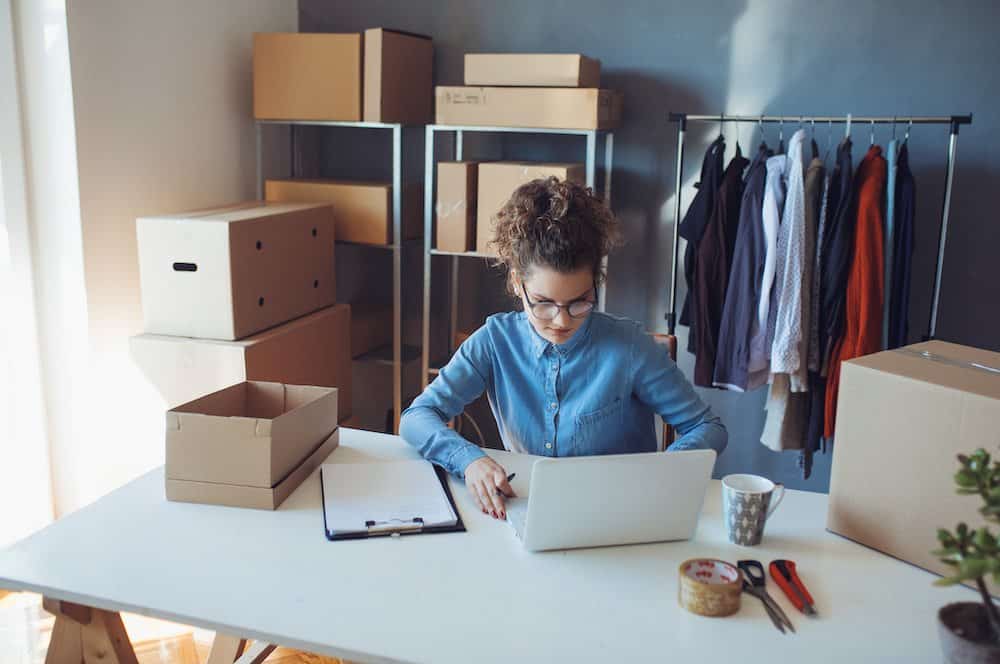 Best Practices for Back-Office Optimization
Buying the best automation tools on the market doesn't necessarily lead to improved efficiency. If you or your employees don't know how to properly utilize these tools, you could lose time trying to figure them out. That's a fast route to less business efficiency.
Walk your team members through an engaging training session for a new back-office system, or work with the software to run training with one of their experts. No matter who runs it, the goal remains the same: Make sure your team has everything they need to effectively implement the new changes.
While it might be tempting to let your automated back-office management systems handle all your business's optimization, technology isn't quite there yet. Instead, you'll need to facilitate many of these changes hands-on and determine exactly how to implement them. You'll also need to decide your efficiency platforms' best uses and how to introduce them to your team.
As you work to create modern back-office operations, avoid focusing solely on efficiency and productivity. Back-office optimization is just as much about quality as quantity. Plus, keeping quality a priority – just as you always have – can help you continue standing out to customers.
Optimizing your back-office is a long game strategy. Don't expect to see instant change overnight, or even for these systems to become unexpendable parts of your business within a week. Instead, it encompasses a continuous long-term effort. Give the systems time to work, and your staff time to adjust. 
Even after you implement the necessary changes to keep your business running at maximum efficiency, there might be ways you can improve further.
Regular reviews can determine how well your systems are serving your business and whether you need to make any adjustments. Set a time to check in with the employees using the new back-office software and ask them how it has — or hasn't — improved operational efficiency. If all systems are running well, great! If employees call out issues that are getting in the way of business processes, it's a great time to solve these problems before they have an adverse impact on business operations.
Make Sure Everything Works Together
Many parts of your back office overlap, whether that's payroll and HR or accounting and inventory. This means any changes you make to one process have the potential to affect several others. That's why you need to pay close attention to how your new back office tools impact business functions across the board.
Small Business Efficiency: An Optimal Future
When pen-and-paper checklists, flowcharts, binders, and other manual tools are no longer cutting it, the right software can be just what your back office needs to run more efficiently. How that looks varies from company to company. It can involve back office functions like eliminating rote and repetitive tasks, improving access through the cloud, or supporting a team collaborating remotely. No matter what needs help, by taking just a few intentional steps to optimize your small business back-office operations, your business will benefit for years to come.