The most successful vendor-client relationships are a two-way street: Vendors help your small business expand its product offerings, and your business helps the vendor grow. But finding new vendors and keeping current ones aren't just one-time tasks. They're part of a strategic and ongoing process known as vendor management. In this article, you'll learn vendor management best practices and how to find suppliers for your online store or brick-and-mortar storefront.
What is Vendor Management?
Vendor management is the process of facilitating and maintaining relationships between your business and the suppliers you work with. Managing these relationships is central to the success of a retail location – after all, the products on your shelves are a key way to attract new customers and encourage existing ones to return.
The vendor management process involves searching for and choosing vendors, negotiating contracts, and making plans for delivering services and products. Small business owners may find themselves with many types of vendors across several industries. These vendors could range from small, local companies to large corporations.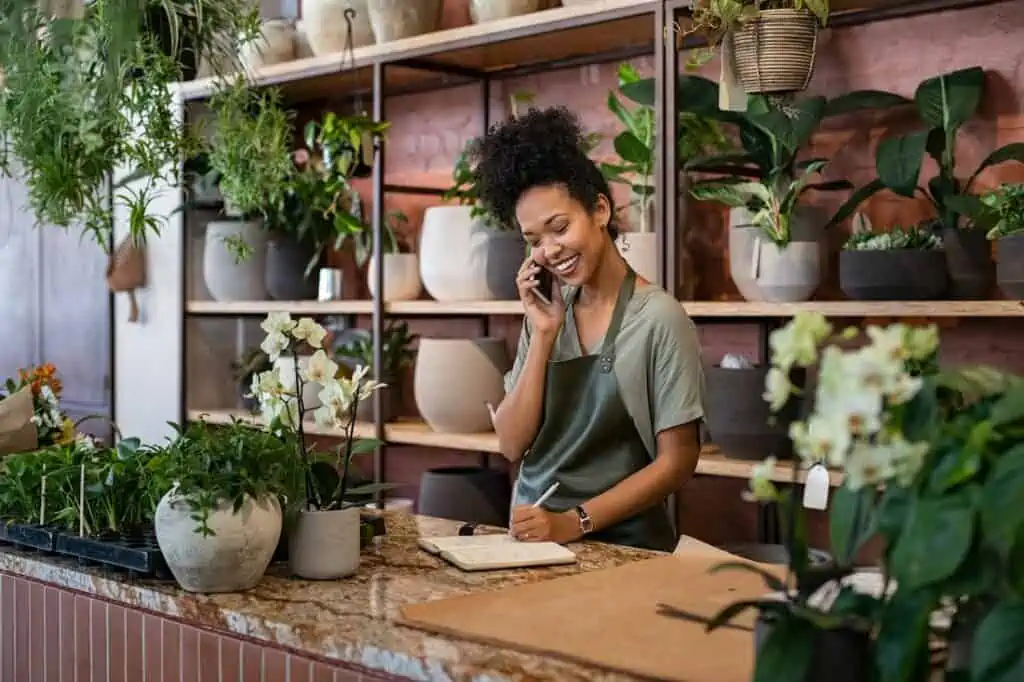 Why is Retail Vendor Management Important?
Forming profitable, value-aligned partnerships
Just because another company wants to work with yours doesn't mean they'll be a good fit. You want to strategically select vendors that align with your company's values and help your company turn a profit. 
For example, if you support ethical practices when purchasing wholesale clothing, you need to be sure your vendor is an ethical operator who pays fair wages or operates in an environmentally responsible manner. This way, you don't run into any bad PR that could tank your profits.
Creating a stable supply chain
Effectively managing your vendors allows you to stay on top of product and supply deliveries. This way, customers can always find and purchase their favorite items. After all, empty displays and "out of stock" signs throughout your store can reduce customer satisfaction and loyalty. A well-organized vendor plan can minimize any delays. 
Maintaining business relationships
Signing the initial contracts is just part of what vendor management entails. Once the ink is dry, you should still continue cultivating relationships with your vendors. With stronger relationships, you can potentially obtain vendor discounts that increase over time. Regularly providing updates and requesting feedback can show vendors that you value them and want to help them grow alongside your business
Negotiating product rates
A large part of running your small business is saving money while maximizing value. That's no different when you're working with vendors. These companies need to make money – and so does yours – so you both need to negotiate the best possible rates. Getting lower rates with a long-term vendor can save you lots of money over time.
Giving your vendors a positive experience
Creating relationships with your vendors can help your business grow. The fewer complications your vendors face when working with your business, the more likely they are to recommend your small business. That's helpful with both potential customers and other vendors. If you need additional suppliers or services, you can always turn to your vendor if you have a strong relationship.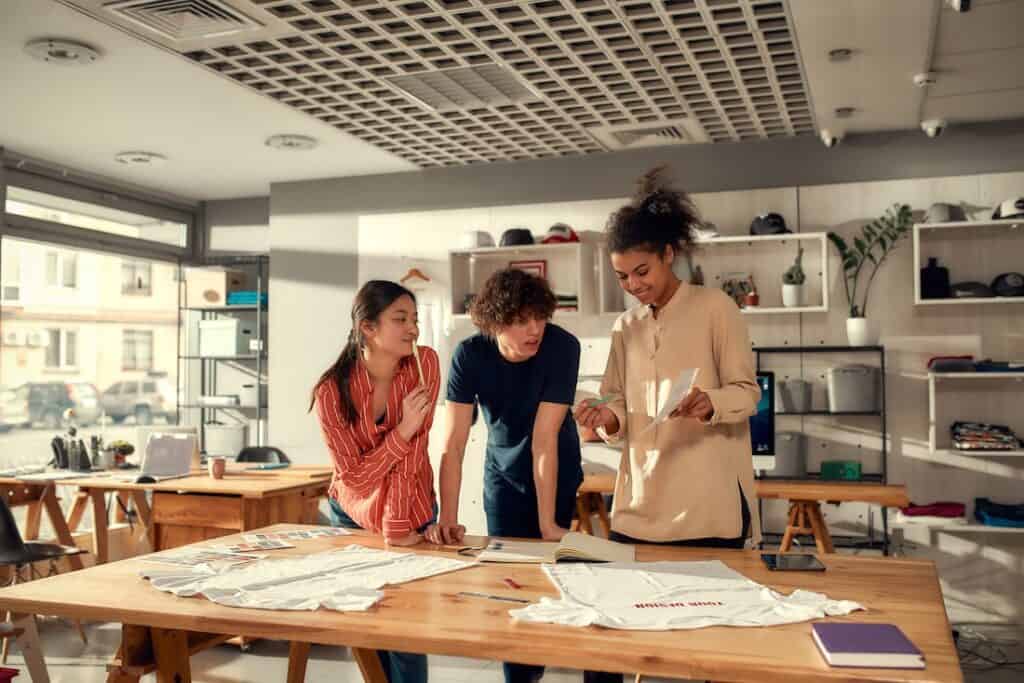 What are Your Options for Sourcing Vendors?
Manufacturers make products and sell them to retailers or directly to customers. Most often, these companies work with businesses like yours to get their products in front of customers. In most cases, buying products straight from these companies is a cost-effective option, as there's no middleman to mark up prices. 
Keep in mind when placing orders that manufacturers have a minimum order quantity and sometimes abbreviated as MOQ, that they need to meet. If you want to place a small order, you may be out of luck. The same is true for some vendors that may require minimums, but generally, manufacturers have higher MOQs than vendors.
Wholesalers, also known as wholesale distributors, buy products in bulk from a number of manufacturers and sell them to retailers. While these companies often allow you to buy wholesale from them, their prices, including shipping costs, may be higher than those of manufacturers. You can find vendors from a small business wholesale supplier directory, recommendations from other small business owners, or network in person. If you're first starting out your relationship with a wholesale vendor, you may be quoted higher prices. This is normal and expected. As your relationship grows and you need more volume, wholesalers can oftentimes unlock more discounts for your business.
3. Independent and local craftspeople
If you want to sell products made right in the community you serve, you can partner with local and independent vendors. Working with these small businesses can be both rewarding and economical. You'll be sourcing unique items for your business while supporting local companies. These vendors' local, independent nature can also make it easier to build and maintain close relationships.
How to Find Successful Vendors
Small business wholesale suppliers are easy to find from your favorite search engine. In the search bar, you can enter the type of business you run, followed by the word "vendors." For example, you can run a search as simple as "beauty supply vendors" or "coffee shop wholesale suppliers" to find the right partner to stock your online business or brick and mortar shop.
If you want to work specifically with small business wholesale suppliers, you can include that phrase in your search as well. Or maybe you only want to find small business wholesale suppliers or local small business vendors – include these phrases instead. Try including the name of your city or state in your search to bring up vendors in your area. 
You may also have luck working with a database that works with your industry. Particularly popular for global sourcing, these websites offer details and contact information. Just search the website for what you need – and the best wholesale suppliers are at your fingertips in an instant.
No matter which search engine or platform you use, be as specific as possible with your search. If you're certain which kinds of products you need, include information about them in your search. Brand or product names and model numbers are just a couple of examples.
Then, you should reach out directly to vendors, especially if you want to work with small business wholesale suppliers. This way, you can introduce yourself, express your interest in working with the vendor, and establish an initial relationship. Check the supplier's website for their contact information.
References from other businesses
Onboarding new wholesale suppliers might seem like you're taking a shot in the dark. How do you know if they'll be a good fit for your small business? Reading online customer reviews about reputable suppliers is a great start, but online reviews can lack context. Even better: Seek recommendations directly from businesses that currently work with, or have previously worked with, the vendor.
Say, for example, there's a vendor you've been researching that sells supplies you want to put in your arts and crafts store. You can start by calling or emailing other arts and crafts stores and introducing yourself as a small business owner looking for dependable vendors.

You can also join small business networking groups via your local chamber of commerce, Facebook, or LinkedIn to find other business owners in your industry. This existing network will be happy to send over recommendations for the best suppliers – and tell you which vendors to avoid.
From there, you can ask these business owners about their experiences working with certain wholesale suppliers. These questions can look like:


How long has the business owner been working with that vendor? 

Are the supplier's deliveries on time? 

Are the wholesale prices comparable to other vendors? 

Are you happy with the wholesale price you pay?

What's the quality of the wholesale products? Are they up to par?

Does the business owner have any complaints about working with the vendor? 
The answers to these questions can give you a good idea of whether or not the vendor is a great supplier who you want to hire.
Referrals from other vendors
Other vendors can be a valuable source of information if you're looking for a specific product. For example, if you want to carry a specific model of reusable water bottles in your shop, but your current vendor doesn't have enough demand for that product to bring it in, they can refer you to a trusted partner who can fulfill your order.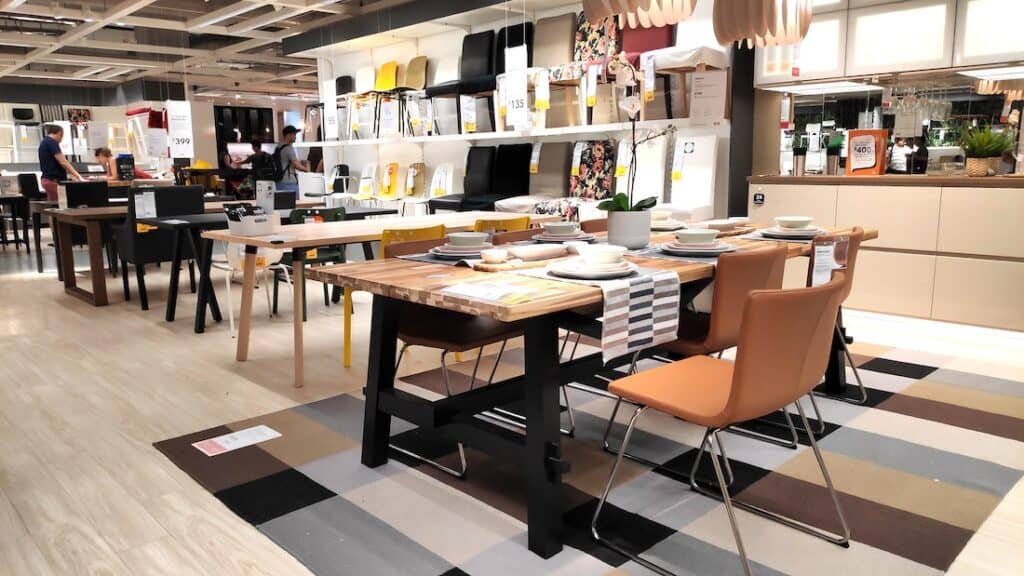 Trade shows are exhibition events where businesses showcase their newest products to retailers and other business representatives in a particular industry. These events can be the perfect opportunity to find the best wholesale suppliers and speak directly with vendors about their products.
At trade shows, you can visit vendors' booths and get answers to your questions without the back-and-forth of email or phone tag. Most vendors will also have business cards available so you can contact them in the future. When you contact them, you can ask about formalizing a contract or any other questions you might have. You may also benefit from special deals, discounts, or promotions that a vendor offers to trade show attendees. 
A quick online search can point you to trade shows in your area. You can also use an online directory such as the Trade Show News Network to search for trade shows and other events by industry, city, and time of year. 
Online marketplaces are e-commerce platforms designed to connect sellers with buyers. Examples include Etsy, Amazon, Handshake by Shopify, and eBay. You can find wholesale suppliers on business-to-business (B2B) online marketplaces. These websites connect wholesale suppliers with buyers looking to purchase bulk orders in both small and large quantities.
You can buy products directly from small business wholesale suppliers on these websites. There are local and international marketplaces that can connect you with vendors located in your area or vendors located across the world.
These publications, which often have both a print and online presence, offer information on different suppliers that can help your business grow. Seek out publications that specialize in your industry, whether you run a shop that carries plants and gardening accessories or run an e-commerce business that sells eco-friendly clothing. A small business wholesale supplier is likely to advertise in that type of publication.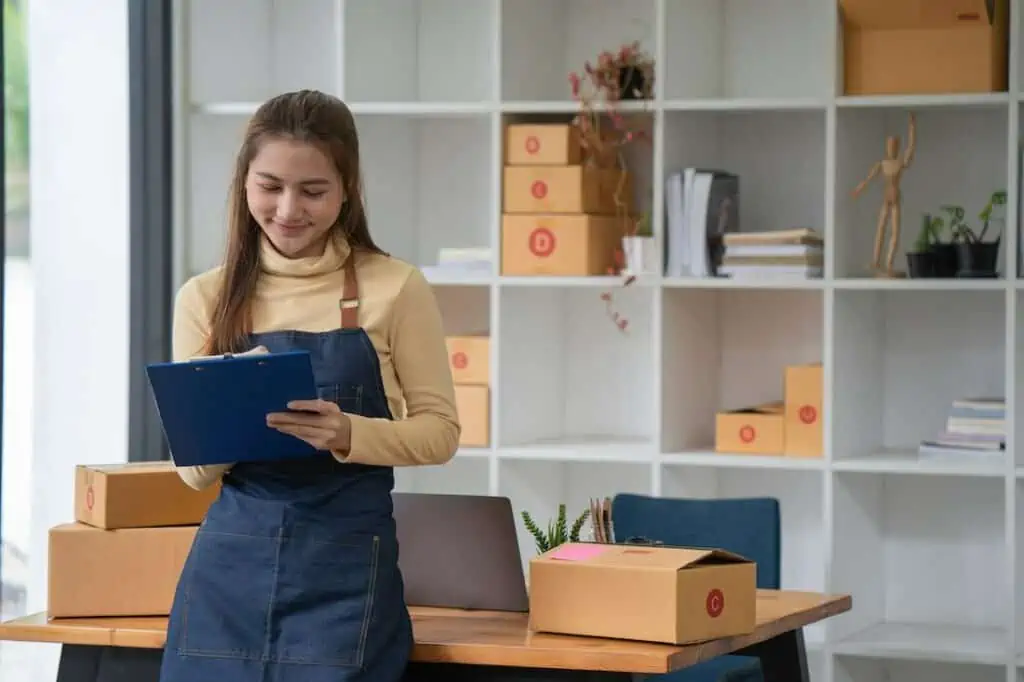 What to Consider when Selecting Global vs. Local Vendors
Some countries, such as China, India, Mexico, and Indonesia, have lower production and material costs than the U.S. That's why buying products from international wholesale suppliers may offer a more affordable price for retailers. 
American prices are often higher since local vendors may not have access to as many materials as international wholesale suppliers. Global sources might also charge less than a domestic wholesale supplier due to production costs like labor.
Shipping with local vendors is typically much less expensive than with international wholesale suppliers. Some may even offer free shipping. The shipping process is also considerably faster when working with local vendors, as your products have less distance to travel, lessening the chance of delays and reducing shipping costs.
Buying locally has been on the rise for quite some time, and this trend won't dissipate anytime soon. According to 2019 research from Indiana University, people often associate local products with quality. As a result, they're often willing to pay a bit more for these products. Selling products sourced locally may therefore be in your benefit.
Because products from international wholesale suppliers come at low prices, consumers may perceive them as low-quality. And in some cases, they are low-quality. Selling local products can show that you're prioritizing high-quality products while supporting the community – a win-win for everyone.
To make sure you're selling a quality product, request samples from your vendor. This way, you can test out the items yourself before customers take them home (or try to return them, if they're bad quality). This extra layer of assurance can protect your brand reputation in the long run.  
Steps for a Strong Vendor Negotiation
Talk to the person in charge
When negotiating contracts with vendors, a common mistake is talking to an intermediary rather than the supplier's actual decision-maker. Ask a vendor employee whether you should speak with the CEO or the head of a department. Once you're connected with the right person at the wholesale company in question, you'll know your contracts and plans are in the right hands.
Make a list of the points you want to cover, from wholesale prices to fast shipping. This way, you and the vendor can negotiate while clearly understanding the terms of your potential partnership. You'll also leave little to no room for confusion later.
Expediting the vendor onboarding process
Conducting risk assessments, writing contracts, reviewing financial histories: They're all parts of evaluating potential vendors and making the final decision to work with them. Without an effective vendor management system, this process can take much longer. A dedicated employee or team overseeing this process can ensure a smooth onboarding process with the right retail vendors lined up.
Keep it strictly business
You put a lot of work into making sure your small business is successful, and vendor management is just one of those efforts. So it's understandable to get caught up in your personal feelings while you negotiate with vendors. However, you should always keep any strong emotions out of your conversations. These emotions could come out in the wrong way and interfere with you closing a deal.
If you show up to a negotiation without doing your homework, you'll look unprepared, and the vendor might not take you very seriously. Instead, do some research on the vendor so you're informed about the company, the types of businesses they serve, and their general price range. From there, you can make notes about points you want to raise and questions you want to ask during the negotiation.
When you set your goals for negotiations, you should factor in a "concession" point. But here's the trick: You should only position these terms as concessions – in reality, you've been comfortable with it the whole time. You can offer this concession and show the supplier you're willing to compromise if the need arises. However, this compromise still works in your favor since it's within your comfort level.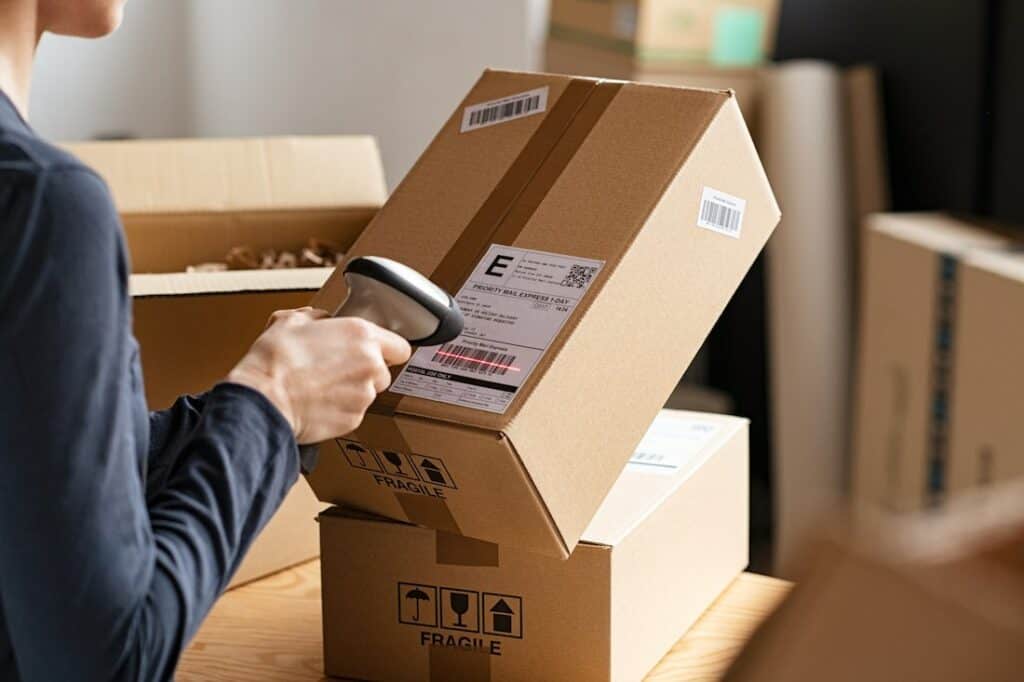 How to Automate Vendor Management
Consider vendor management software that stores and tracks all your vendor information in one place. This vendor management tool simplifies the intensive tasks of sorting, organizing, and managing each vendor. 
Thrive Inventory by Shopventory allows you to easily assign vendors to their appropriate products and shipping locations, providing a comprehensive view of each vendor. Once your vendors are imported into Thrive Inventory, automate creating, sending, and receiving purchase orders from one platform. Tasks that once took hours can be completed in a fraction of the time.
Take the example of international afro-textured hair care store Beauty Club Outlet. This business uses lot and default costs in Thrive Inventory to determine which vendors to work with for specific orders. Beauty Club Outlet owner Naomi shares with us: "Thrive Inventory really shows me one supplier versus another supplier. It really helps me make good purchasing decisions."
How to Track Vendor Performance
Consider implementing an inventory management system with detailed reporting capabilities. This data can be exported, analyzed, and applied back to your business so you can make good decisions about the many suppliers seeking out your business.
Thrive Inventory provides visibility on what vendors are performing and which aren't. Look at vendor sales data so you can think twice before purchasing an obscure product that a specialty representative is raving about if their sales numbers aren't lining up. 
Providing detailed sales reporting for specific locations and products can also be crucial for negotiating successful contract terms. For example, a wholesale supplier may offer a lower price to send a popular pair of slippers to locations a few miles from home and charge more to ship across the country. With the right vendor performance tools in your corner, you can find suppliers who can offer similar deals at other locations you manage, keeping your costs low and your profit margins healthy.
Products to Grow Your Business
Vendor management is key to sourcing products that help grow your small business while staying true to your values. Managing your vendors also helps you build and maintain relationships with valuable business partners. And whether you want to work with local or international vendors, finding suppliers for your small business can be easy with the above steps. All these tips will help you negotiate and close a deal with other businesses– and serve your customers in all the right ways.