Holiday season sales hit a new record in 2021, totaling $886.7 billion. The average household spent an average of close to $1,000. Considering those figures, it's no wonder that close to 7 out of 10 small business owners identify the winter holiday season as a top sales period.
So then, how can you increase holiday sales and enjoy all the benefits the holiday shopping season brings? Below are 9 product strategies that can help, from marketing strategies to using sales data to create special offers that customers love.
1. Review Last Year's Performance
Understanding how your business performed during last year's holiday season can give you a good idea of how to prepare for this year's holiday season. There are several metrics you can review to understand last year's performance, including sales revenue, gross profit margin, and net profit margin. These figures can reflect the number and value of the products you sold and how much revenue and profit you generated.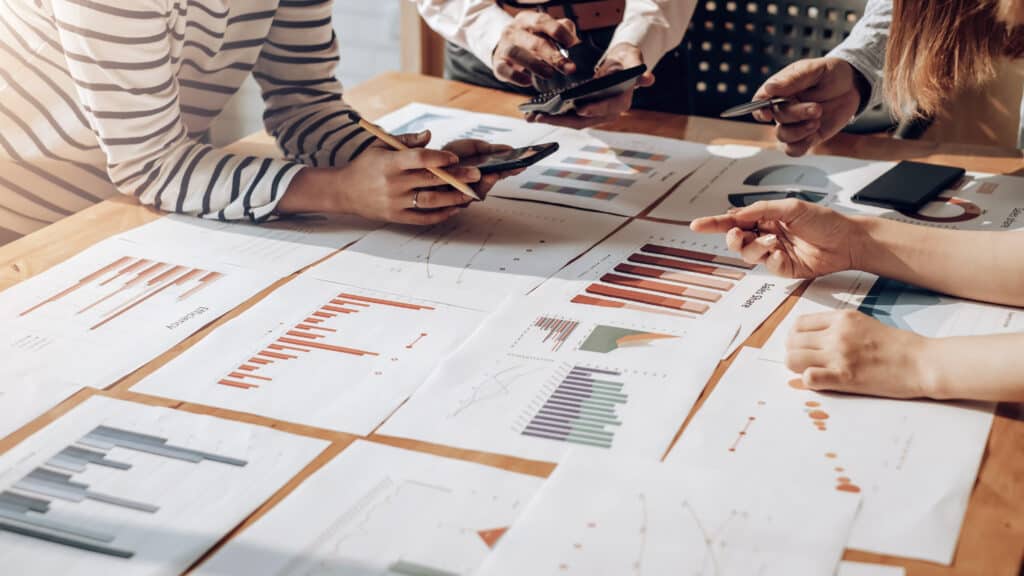 In addition to these metrics, you should review which products were bestsellers and which items stayed in your inventory a bit longer. Were there any products that led to higher return rates than others? Maybe your candy store's chocolate gift boxes flew off the shelves, but your white chocolate pretzel bags didn't budge. Looking into this can help you develop your product strategies during the holiday season, since you'll know which items can actually increase your holiday sales.
Selling products is a driving factor for success, but how do you know if you're selling enough? That starts with setting sales goals. A goal gives you something to measure your success against and make adjustments if things aren't going quite right.
To set effective sales goals, you should first identify a realistic amount by which you'd like to increase holiday sales. From there, you can work backward to determine how you need to price your products to reach those goals. Looking into this can help you develop product strategies that increase holiday sales, since you'll know which items can actually boost holiday sales.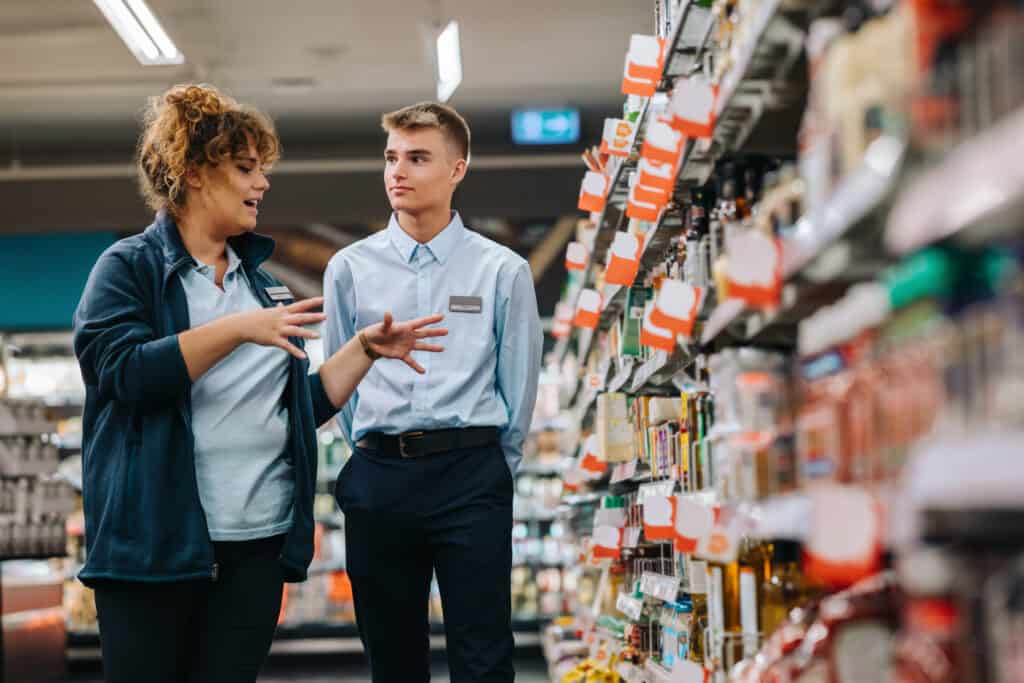 For example, your goal might be to sell $1,000 worth of your vanilla bean hand lotion every week of the holiday season. To accomplish this goal, you'll need to decide how to price this lotion and how many bottles you need to sell. 
Track your team's progress in real-time against your sales goal with Thrive Metrics. With cloud-based insights you can access wherever you are and custom reporting dashboards, you'll have the data you need to make smarter decisions all holiday season long. 
Get Your Free 2022 Holiday Readiness Kit
Don't miss out on profits this holiday season! Curate a winning product assortment, create competitive promotions, and check out more customers with our comprehensive guide.
3. Optimize Your Product Assortment For The Holidays
Product assortment, also known as merchandise mix, is the variety of products your business offers. The holiday season is a perfect time to optimize your product assortment to ensure you're meeting customers' expectations and increasing your holiday season sales. After all, holiday-themed products can appeal to customers' excitement around the season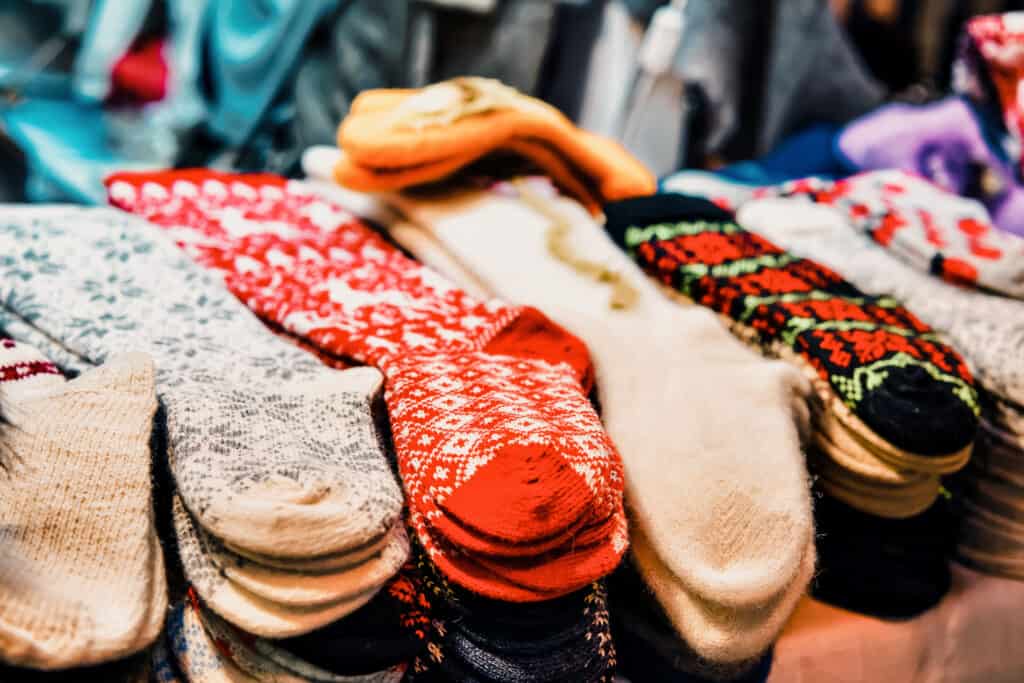 If you run a bakery, for example, you might choose to optimize your assortment based on flavors. You might add more apple, peppermint, cranberry, and chocolate-flavored pastries and drinks to the mix, as these flavors are holiday favorites. If your fuzzy socks fly off the shelves as stocking stuffers, it's time to order those, too. Adding variety to your products can help boost your holiday sales since customers now have more product choices.
4. Prepare Now For The Holiday Season Rush
It's never too early to get your products and inventory together for the holiday. The rush of holiday shoppers is a rush, and they'll be at your door before you know it. A lack of preparation can leave you unable to get these customers everything they want. That's why, well before radio stations start playing Christmas tunes, you should place your product orders. This way, your inventory is stocked the moment the calendar turns to November.
Based on last year's metrics, you can get an estimate of how many products you'll need to order for the upcoming holiday season. Make early contact with your suppliers to ensure they'll be able to fulfill your orders once they get busy.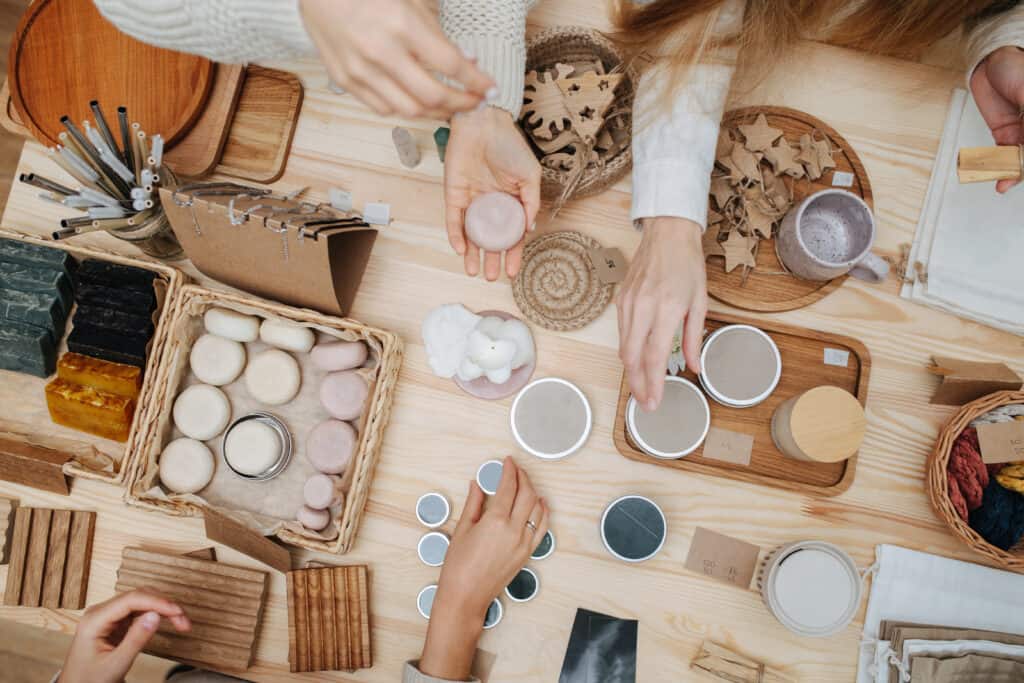 You should also prepare your marketing and holiday sales strategy so that you're not scrambling to reach customers after the holiday season begins. Implementing your marketing strategy near the end of October can help you get loyal customers and new customers alike into the holiday spirit. You might even guide them right to your store or website for holiday purchases that can increase holiday sales early in the season.
5. Create Gift Guides For The Holiday Shopping Season
A holiday gift guide is all about showing customers what they want while they're still in search of ideas. Gift guides can be a great way to spark some ideas for what a customer's family or friends would like. To start creating a gift guide, take a look at your product line. Which items stand out as perfect options for gifts? These can drive creative ideas for gift guides that inspire customers.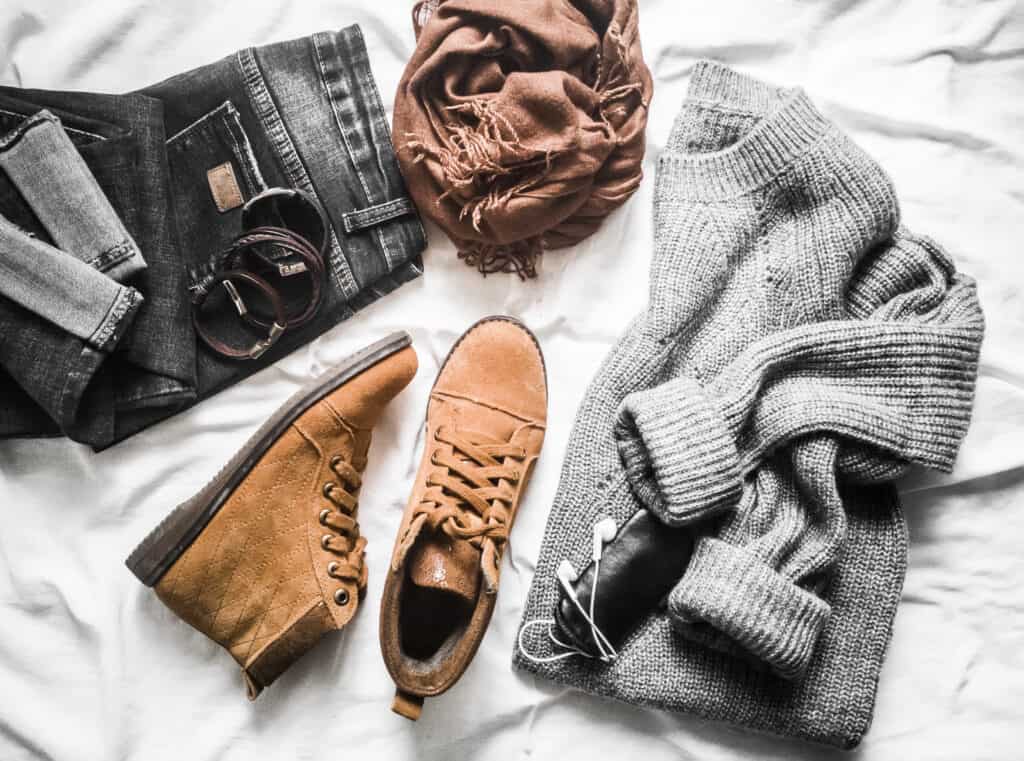 From there, you can take these items and thoughtfully organize them into categories that customers can browse. You could create categories such as "Gifts for Him," "Presents Under $50," or "For the Makeup Lover" that feature products related to each heading. Including these products in your gift guide can help customers find the perfect gift without browsing your entire selection. And convenience can often be a fast route to sales.
As you create your gift guide, focus on your target audience. Consider the customers who typically buy your products, and think about what they might be looking for when they're shopping for gifts. Take a look at sales data from the year prior as well to see who bought what. Did sneaker sales spike among young men? That would make a great addition to the gift guide on shopping for a grandson, brother, or grandson.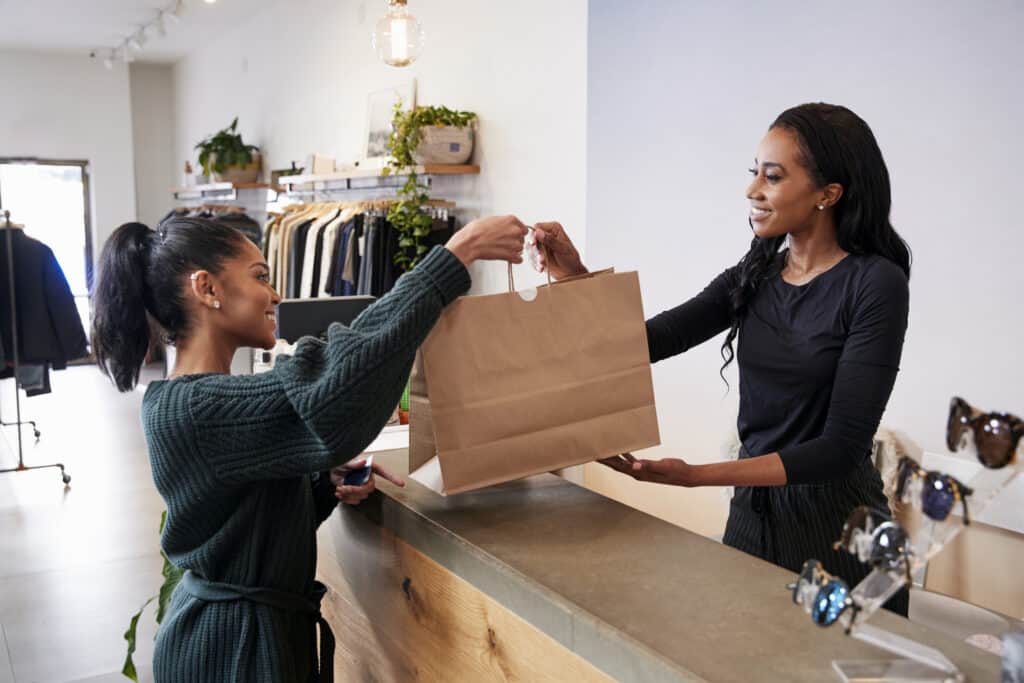 With how much money people are willing to spend during the holidays, customers might be okay with stretching their budgets to get that perfect gift. That's where upselling comes into play. Upselling is the practice of encouraging a customer to buy a higher-quality, more expensive version of a product. This approach can be a great way to increase holiday sales while exceeding customers' expectations.
Let's say a customer is looking for a journal to give to a friend. With this in mind, you might offer them a journal with candy canes or snowflakes and their initials on the front cover. While this option costs more, it's more personalized, so the customer might be willing to spend more on it.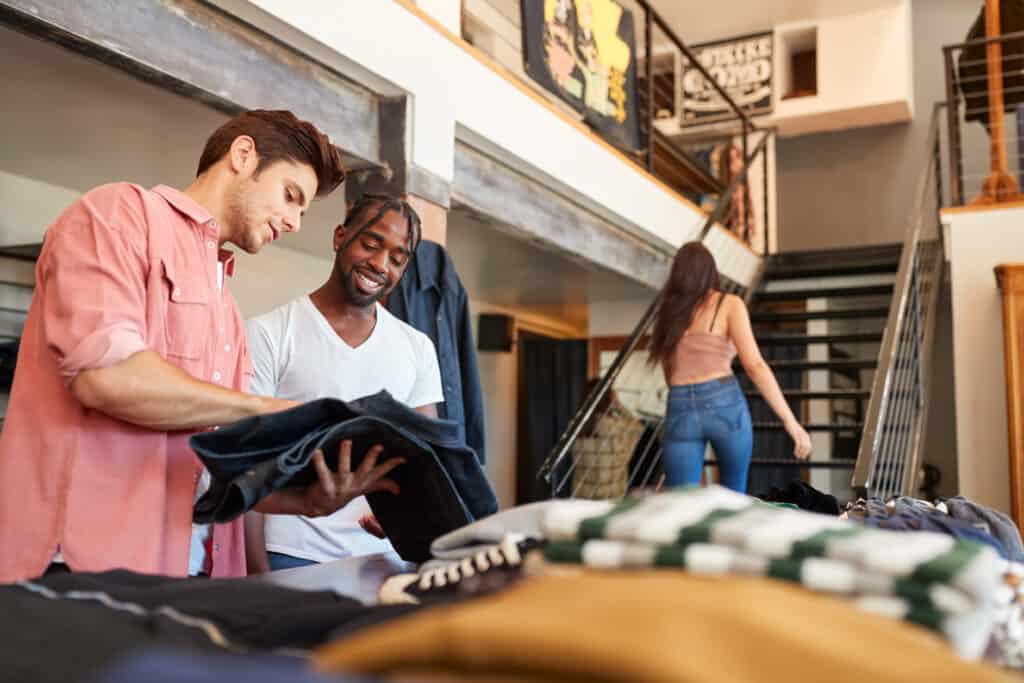 7. Cross-Sell Your Products
Cross-selling involves encouraging a customer to purchase a product that's complementary to the original product. This way, you can boost sales in a way that's natural to the customer, who can use those additional items to enhance the gift they're buying for the holidays.
As a holiday season cross-selling example, let's say you own a spa and a customer purchases a holiday spa special. In that case, you might suggest they also purchase a set of holiday-scented lotions and body butters. This way, they can keep up the spa experience long after they've left. As with upselling, cross-selling can increase your holiday sales while introducing even the most loyal customers to other products they might not have initially considered.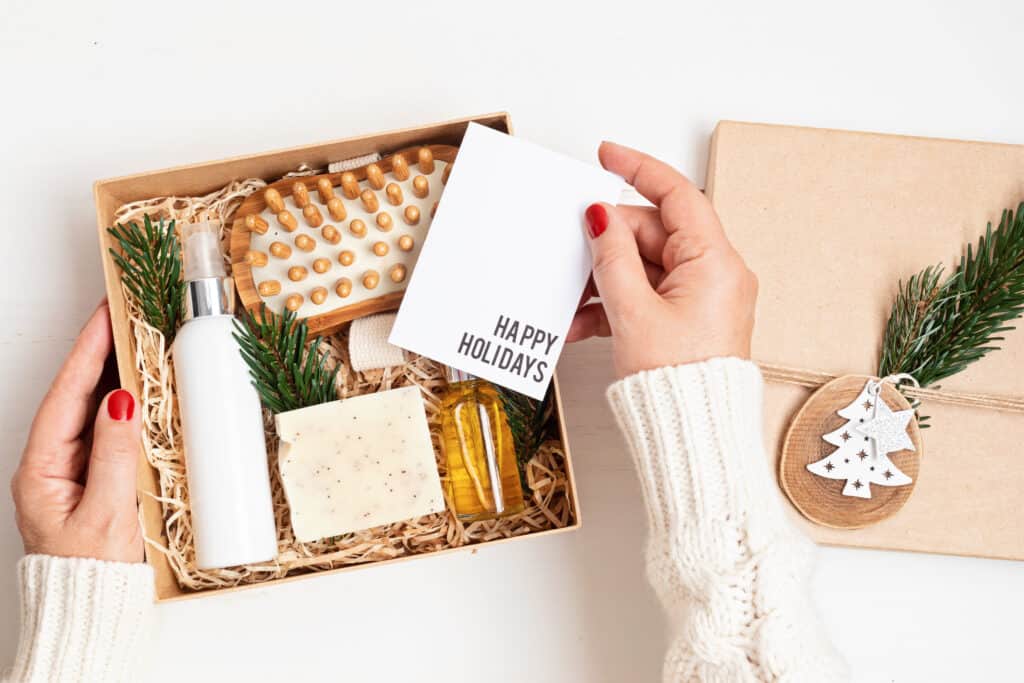 8. Sell Bundled Gift Baskets
Bundled gift baskets are a great way to increase holiday sales. Shoppers can take advantage of holiday deals while walking out of your shop with a ready-made gift. For those customers who feel stuck on gift ideas, a ready-made basket makes the shopping process a whole lot easier.
They can also help you increase sales by bundling some of your less popular items with bestsellers. This way, your customers can try a variety of items while still getting their favorites. Customers who like these new items might come back later to buy them, resulting in more sales down the line. You can also bundle some of your less expensive items so customers looking for a deal can still enjoy a bunch of your products.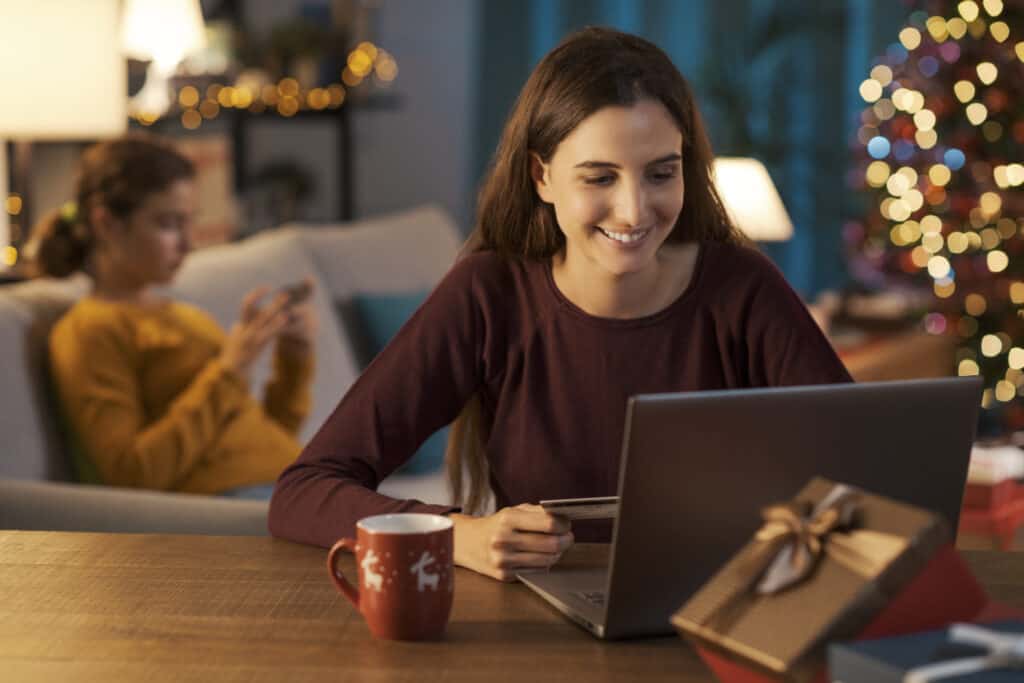 9. Spend Some Time Working On Your Website
Both brick-and-mortar stores and online stores need to pay attention to their internet presence. Your website is the cornerstone of all holiday campaigns, important for attracting new customers, re-engaging existing customers, and running a smooth sales process.
Some helpful tips include:
Think about adding more content to your hero products' listing pages. A short video, extra images, or customer reviews can all enhance the page and make your product look great. Pro tip: Make sure your content looks great on mobile devices, so mobile users have the same experience as desktop visitors to your online store.





Include your best sellers on the home page. This helps steer an influx of holiday visitors to the great gifts you want them to buy.





Add product recommendations to each product page. This encourages shoppers to keep browsing – and hopefully, add another item to their cart.





Consider creating landing pages that focus on your hero products. This visually elevates your lead products and attracts more attention.





Add holiday promotions to the home page so more customers see — and take advantage of — the deals you're offering. Free shipping, buy-one-get-one, and extra customer loyalty points are among the holiday marketing offers to try.





Include social media links to your website footer to encourage customers to engage with you on those platforms.
Your Products, Their Presents
Boosting your holiday sales doesn't have to mean adding extra stress to the hustle and bustle of this festive season. The strategies above don't take much time to set up and execute, and they prepare your products to be the best presents possible. That's great for existing customers and potential customers looking for great holiday gifts – and it's great for your holiday-season bottom line.