With a buyer's guide, you can help new and existing customers find the products they want without having to browse your entire selection. In this article, you'll learn how to write a buying guide that effectively connects shoppers with your products – and brings them back for more.
A buyer's guide, also known as a product buying guide, helps consumers discover products and find the perfect item for their needs. Some product buying guides focus on marketing one type of product and providing a full rundown of that product's details. Other guides feature several different products and give shoppers snippets of information on each one. Either way, it should be shaped for fast and easy reading designed to guide consumers through their purchasing decision.
Why Does Your Business Need Buyer's Guides
A well-crafted buyer's guide can help push customers to make purchases, which only serves to benefit your business. A customer might be looking for a particular item in your storefront or online store. However, after reviewing your buyer's guide, they might discover another one of your products that's more on-point – possibly one that costs a bit more. Known as "upselling," this technique of introducing shoppers to more expensive products can generate more revenue. And you've done it simply by suggesting new products to them.
Buyer's guides can showcase your products and all their benefits just like a salesperson would without hiring someone to fill the role. Customers can go at their own pace reading through the information and evaluating their choices. And for customers who prefer to shop unaided, a buyer's guide can ensure the most important information still gets across without interrupting their shopping experience.
Your product buying guides can also be used as tools for cross-selling products. Cross-selling is the practice of encouraging customers to buy products related, or complementary, to ones they're already considering. Your buying guide might include phrases like "Works well with" or "We also recommend" in its product descriptions. This way, you can lead patrons to buy more of your products.
Finally, it's a great way to leverage the data from your reporting and analytics and turn it into more sales. If you notice a spike in stocking stuffers around the holidays, those would be a good choice to highlight in a buyer's guide for the winter holidays.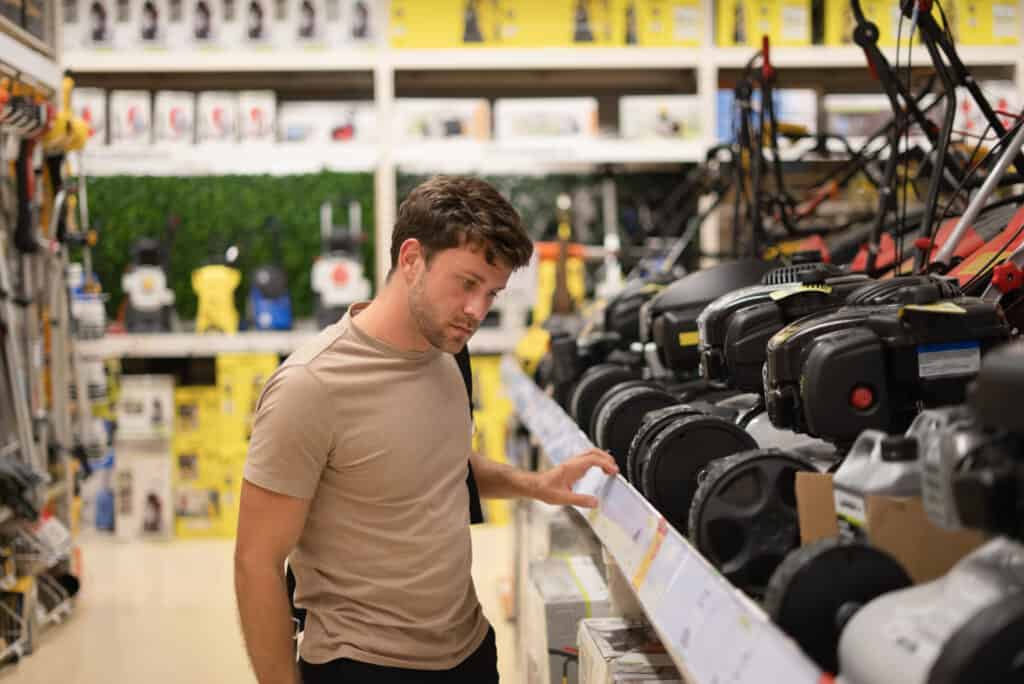 Steps to Writing Buyer's Guides
You're writing a guide for potential shoppers, so knowing your customer base is how you can create a guide that appeals to them. Think about what your target audience values, their pain points, and their shopping habits. If you know your visitors often look for bargains, you might want to feature price comparisons in your guide. If your audience gravitates to natural products, creating a guide to your organically sourced items might be ideal.
Tools such as Google Analytics can help you learn about the people who browse your website. These tools analyze behaviors such as the products browsed and the amount of time customers spend on your site pages. With this information, you can get a better idea of what customers are looking for and why they're visiting your site. Conducting surveys can also give you personalized insights into the customers who shop with your business.
Existing customers can provide quite an insight into what sells best. Look through your business's sales reports to help determine which products to include in your buyer's guide. Consider your best-sellers as well as the products that are slow to leave the shelves. Rising candle sales can indicate an interest in other scented items, which can be the basis of a buyer's guide to wax melts or diffusers.
If your competitor has a product buying guide, you can look at the products they're featuring. You might then decide to include similar products. In your descriptions, you can list your product's benefits on top of your competitors' features. Researching your competitors also allows you to see whether your prices are fair for the market – and whether you should feature some lower-priced items.
Choose a type of buyer's guide
Though they all share a common purpose, there are different types of product buying guides. You might decide to create a general guide that helps customers get familiar with your products and their details. On the other hand, you might want a guide that focuses on one type of product, or create guides centered on occasions like birthdays.
For example, you might own a bookstore and decide to create an extensive guide for your romance novels. You could also make an interactive guide that leads customers through a series of questions and recommends products aligned with their preferences.
What Should A Buyer's Guide Include?
Your buyer's guide should tell your customers the uses for which your products are best suited. For example, is your sunscreen made for protection during water activities, or is it lightweight enough for all-day wear? Describing your products' functionality in your guide can help shoppers determine how well a product will work for them.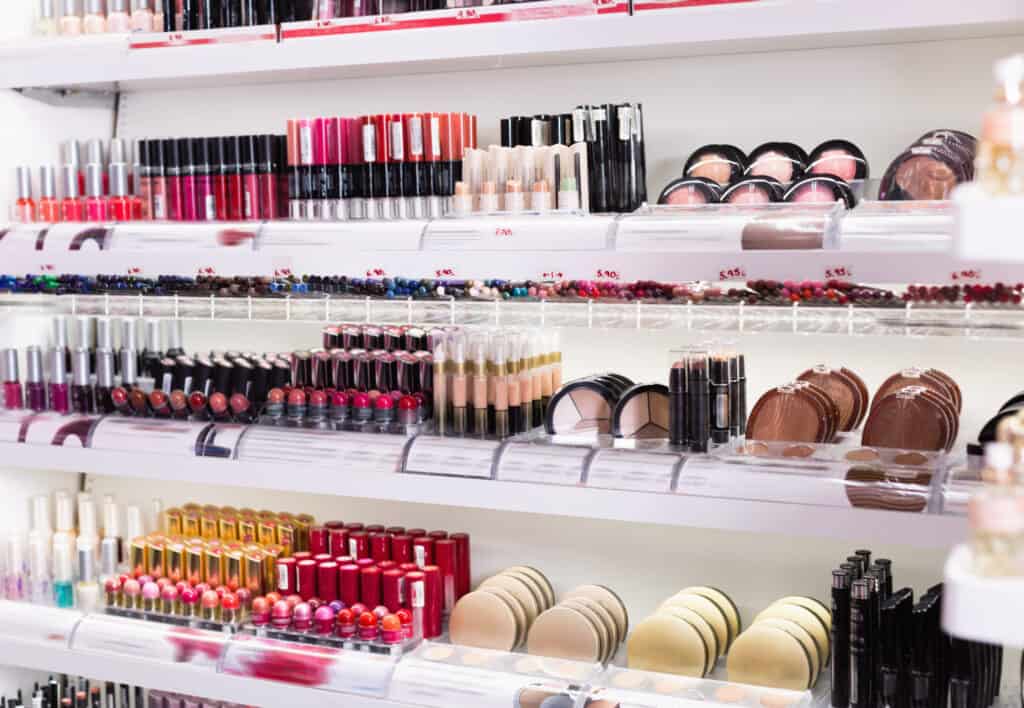 2. Accurate product descriptions
Sure, you want to promote your items and highlight their benefits, but be sure that your product descriptions accurately describe your products. From prices to special features, your guide should give your customers a good idea of what they're looking to purchase.  It can also encourage customers to vividly picture the role the product can play in their everyday life, or picture how a loved one will react to receiving the item as a gift.
Don't exaggerate your products. Instead, be honest. You're more likely to build trust with your customers that way. After all, your business's buying guide is an introduction of your products to your shoppers. That makes a great first impression especially important. Plus, an accurate product description can help reduce return rates by providing a thorough explanation of what the item can and can't do, setting customer expectations appropriately off the bat.
You should let shoppers know upfront what they can expect to pay for an item. This can keep customers from guessing your prices and assuming they might exceed their budget. You can even create a category such as "Under $50" to appeal to customers who are shopping on a budget.
4. Product specifications
Consumers need to know that the product they have in mind works for them. Dimensions, weight, and materials are among the specifications that help customers visualize products and decide whether it meets their needs. Ordering a sofa that doesn't fit or a TV stand that's too small for the living room can frustrate and alienate shoppers, so give them the information they need to make an informed decision.
The same goes for clothing. If you sell apparel, list the sizes available for each item and include common dimensions like bust and waist size. This way, a shopper won't order their usual size just to find that it runs slightly smaller or larger by the brand in question.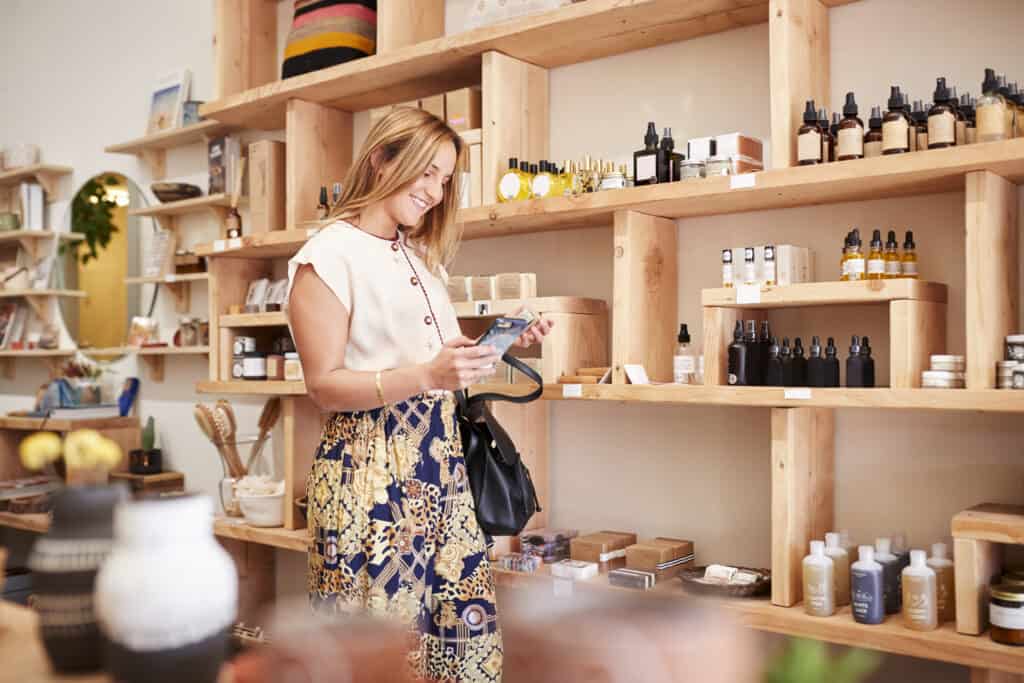 5. Comparisons between other products
Side-by-side comparisons between some of your products can help customers through the buying process, helping them determine which items are best for them. Say, for example, a shopper wants to buy a blender from your shop. Instead of scrolling through the details of each appliance and manually comparing them, they can refer to the list you made for a quick and convenient guide to their options.
On your comparison list, include a brief overview of the item and columns of information that can assist consumers make the best decision for their needs. This could include key features, specifications, and other helpful information.
For example, a blender guide can focus on product features, accessories, consumer reports, and capabilities. You can use this space to compare the five-speed blender that comes with one accessory jar to the four-speed blender that comes with two accessory jars. Pointing out these specifications can push the customer who wants more speed options to choose the five-speed blender. The customer who wants to make and store two servings of smoothies at once can decide on the four-speed blender.
The main goal of your buying guide is to inform customers' decisions about purchasing your products. Once they have all the information they need, they might be ready to make a purchase. That's where a call to action comes into play. This short line of text can motivate customers to take the next step and buy the products that meet their needs.
When a customer finds the perfect product, you want to make it easy for them to find and purchase it. If you're making an online product buying guide, you can create a link that takes customers directly to product categories or specific pages. If you're handing out printed versions of your business's guide, let customers know that a representative is glad to help them finalize their purchase.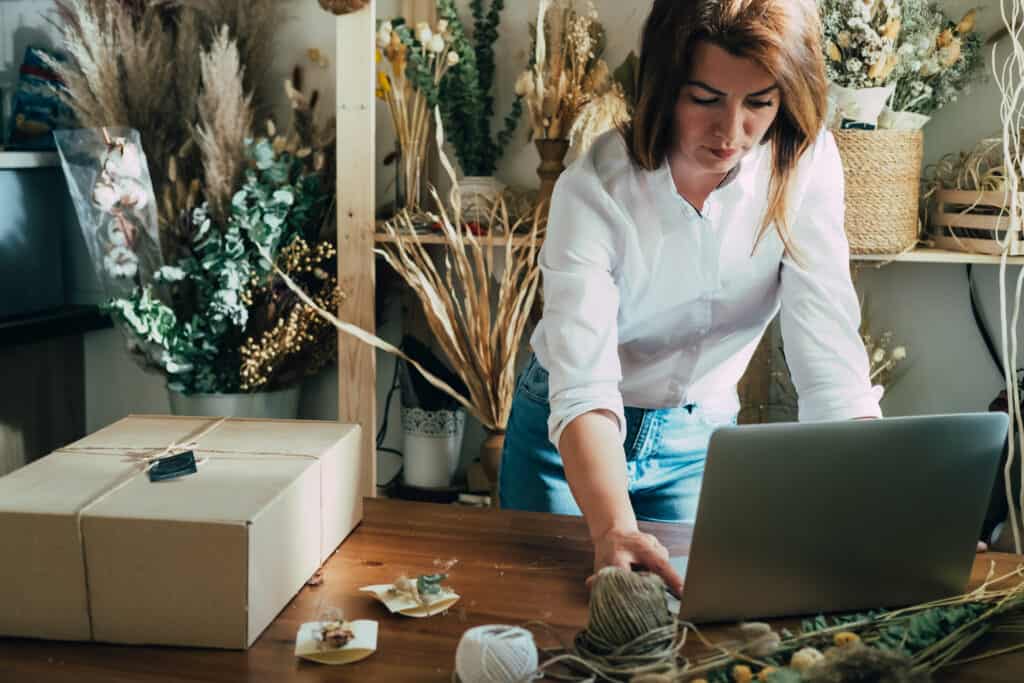 How To Distribute Your Buyer's Guide
A properly optimized website
You can create a page on your website solely for your product buying guide. You might include your general buying guide or an entire list of guides for certain product categories. With this approach, your customers can easily find your guide as they're browsing your website.


But it's not just about posting your buyer's guide – your guide needs to be optimized for search engines to help maximize reach. Prioritizing certain keywords in your buying guide can make your content rank higher on search engines and increase your conversion rates. 
That's just one part of the search engine optimization strategies that can increase the chances of people finding your guide. For example, if you're making a buyer's guide for gaming chairs, you might title it, "Gaming Chair Buying Guide." You could also include those words in your guide's URL.
You should share your buyer's guide on social media along with your brand's other content. Instagram, Facebook, and Twitter are all great platforms for posting your new guide. In your social media posts, include links that take viewers directly to your respective product pages so they can immediately start shopping.
You should link to your guide in as many blog posts on your website as is reasonably possible. This approach is primarily beneficial if you link to a relevant guide in a blog, as this can signal to search engines that the linked content is relevant and therefore worth reading.
Say, for example, your article is about ways to help students prepare for the school year. If you own an electronics store, you might link to your guide for laptops and tablets ideal for students. You can also create a post announcing that you've created a buying guide and link to the guide in that post.
Printouts let your customers browse all your products in a more engaging way. Printed buying guides should be engaging, with vivid descriptions, an easy to navigate layout, and colors that attract a reader's attention.
Take your printouts and hand them out to buyers who come into your store. This approach is like giving someone a program when they arrive at an event: It lets them know what to expect. Handing out your buying guide can help customers learn about the variety of products you offer and the specific problems they can solve.
Send your buyer's guide in your marketing emails. This way, all your email subscribers, whether they're new or veteran shoppers, can get an expert guide to your products. Marketing emails are also great for getting special content, such as holiday product buying guides, in front of your shoppers.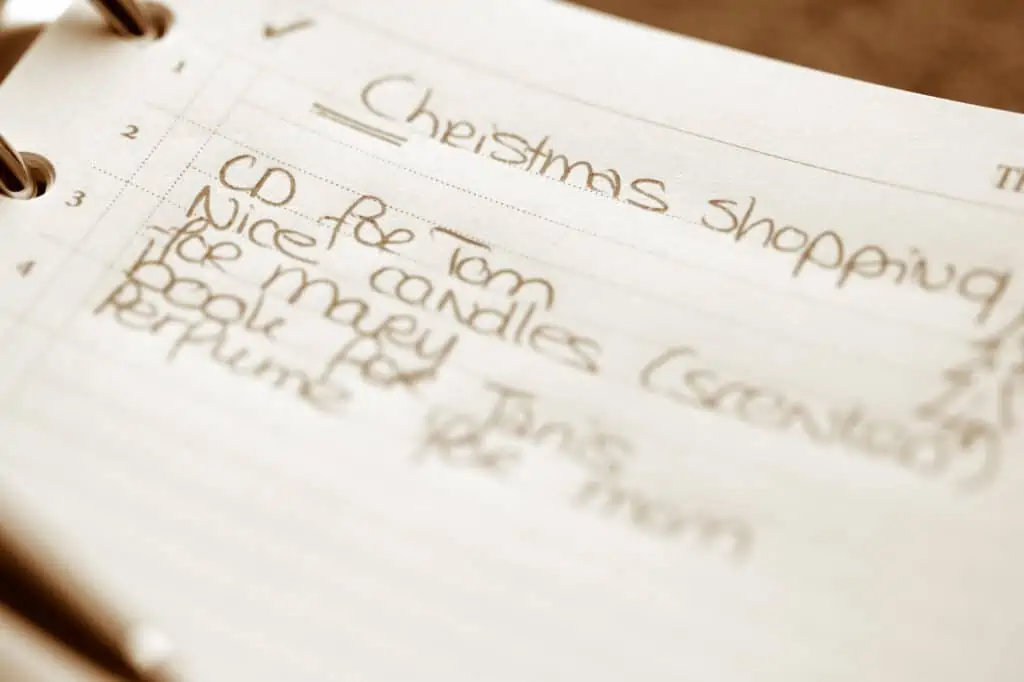 Writing Buyer's Guides For The Holidays
Businesses attract all kinds of new customers around holidays, as everyone is shopping for other people – and for items they might not typically get themselves. This means you could have a ton of new folks coming to your store who need to learn more about your products. Creating holiday product buying guides is a great way to help customers picture your products as gift ideas.
To create an effective holiday guide, you'll follow the same steps as with a general buying guide. The main difference with making a holiday guide is that you should also consider what products best fit the upcoming holiday. For example, you might group several of your body care items into a special Mother's Day basket. On the other hand, you might feature some of your best deals in a Black Friday guide. 
Still not sure which items to highlight? Try reviewing your sales during the previous year's holiday. If customers flocked to your gingerbread cookies during last Christmas season, you might expect them to sell well this year too. That's why you might want to feature your gingerbread with another sweet treat on your guide in an attempt to cross-sell an item or two.
Get Your Free 2022 Holiday Readiness Kit
Don't miss out on profits this holiday season! Curate a winning product assortment, create competitive promotions, and check out more customers with our comprehensive guide.
Tips For Creating Your Buyer's Guide
Try to keep your guide to a readable and convenient length. Customers don't want to feel like they're reading a novel while sorting through your products. Too much information might cause your readers to skim over important details. Avoid dense paragraphs, and keep your product descriptions focused on the most important points.
Try not to crowd your guide with too many font styles and colors. You want your guide to be visually appealing but not confusing or distracting from your products. Use subheadings, bullet points, and columns to break your text into organized sections so readers can naturally flow through your guide.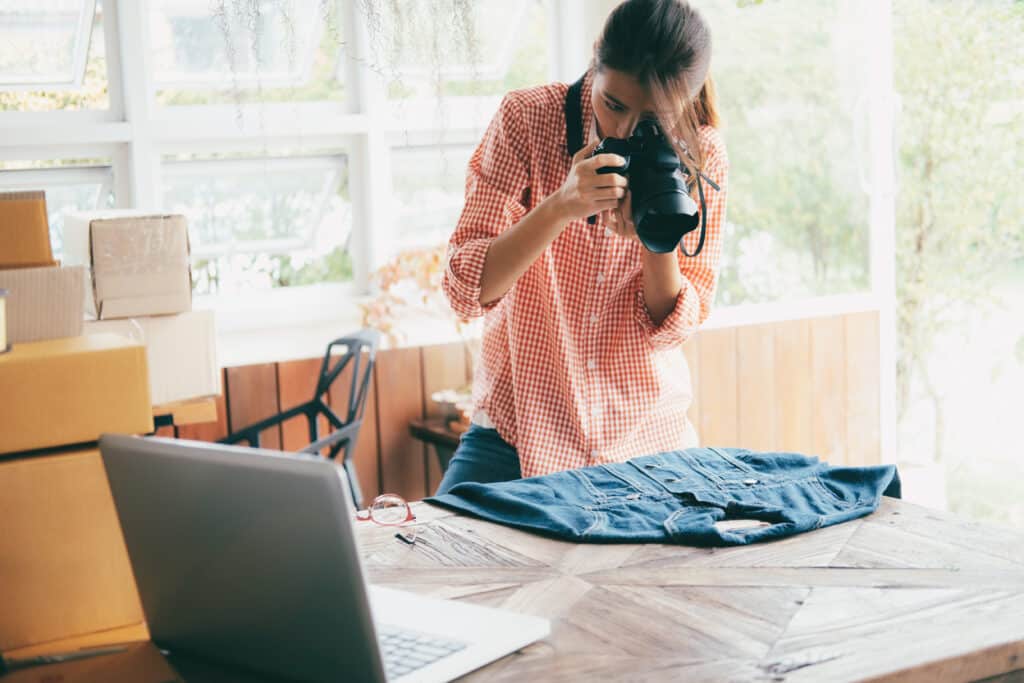 Include high-quality pictures
Visual content is literally
60,000 times more likely
to quickly grab your readers' attention than text alone. You should include high-quality pictures of your products to show prospective buyers what they might wind up bringing home. Even if you write the perfect descriptions for your newest products, customers will want to
see
what they might want to purchase. This can also be an added help to push high-ticket items that may require some more convincing to buy.
Incorporate customer testimonials and reviews
About 78 percent of online shoppers read reviews to inform their purchasing decisions. Including a few customer reviews in your buying guide can add some extra credibility to the specific products you're highlighting. Your reviews can show shoppers that other people are enjoying your products.
In each review, you can link to all the reviews for that product. This way, customers can continue reading and, when they're ready, easily add your product to their cart.
An Expert's Guide To Your Store
No one knows your products like you do. With a buyer's guide, you can showcase their best features in a way that suits your target audience. Whether they shop online or in person, product guides take consumers on an expert-guided tour through your offerings. And while that content certainly guides shoppers, it can also meet your marketing and merchandising strategy goals. With a clear and effective buyer's guide, you can lead customers right to the products they want the most.