Your business is constantly evolving, whether you're hiring new employees or revamping your e-commerce site. But keeping your business fresh lies just as much in who you hire as the products you sell. Launching a new product can help you refresh relationships with your existing customers and create new ones with potential customers. Below, you'll learn all about planning retail product launches and how the new product launch process can benefit your team, customers, and overall business. 
What Is A New Product Launch?
A new product launch is a business's strategic effort to release something new in the market for purchase. A successful product launch includes several marketing campaigns and sales tactics geared toward effectively spreading the word about it. During a product launch, the sales team also tracks how the product's sales are performing in the months following its launch. The sales team may also gather customer feedback.
Why Are Product Launches Beneficial?
Product launch campaigns allow you to capitalize on any budding interest and growing hype around a new item. The first few months a product is on the market is prime time for maximizing revenue and attracting existing and prospective customers to your product.
An effective retail product launch focuses on the best elements of a new item and helps customers see the value in purchasing it. As a result, these customers may be more likely to purchase this product. This can help make sure the product makes an impact in its market and on your company's bottom line.
Provides estimates of required resources and training
During a new product launch, you can get a good idea of the resources and training your team will need to sell it properly. Similarly, a new product launch gives both your digital team and retail store employees an estimate of how much work is required to keep up with customer demand.
Contributes to a positive reputation
A new product plays a role in further cementing your company's reputation in the broader market. You can leverage this new offering to advance how industry leaders and shoppers view you in the market, particularly if you want to be seen as an industry leader. For this reason, a successful product launch tells the world that you've made it — and that you've done so in a big way.
Leads to more opportunities
A successful product launch strategy can pave the way for new opportunities both within and outside of your retail business. First, it can introduce your company to many potential shoppers in your target market, increasing sales and your customer base. But the opportunities are much larger than that. Releasing something new can also open doors to partnerships with businesses that see the value in the new doors the product opens. For example, an investor might learn that you're now selling this product and it may encourage them to want to get involved. 
Expands the variety of products
As you introduce new items to your product line, you offer your customers a better variety of products. This gives them more options to choose from when they're shopping with your business. With a wider range of products, you can attract a broader range of customers to your business, which ultimately expands your customer base.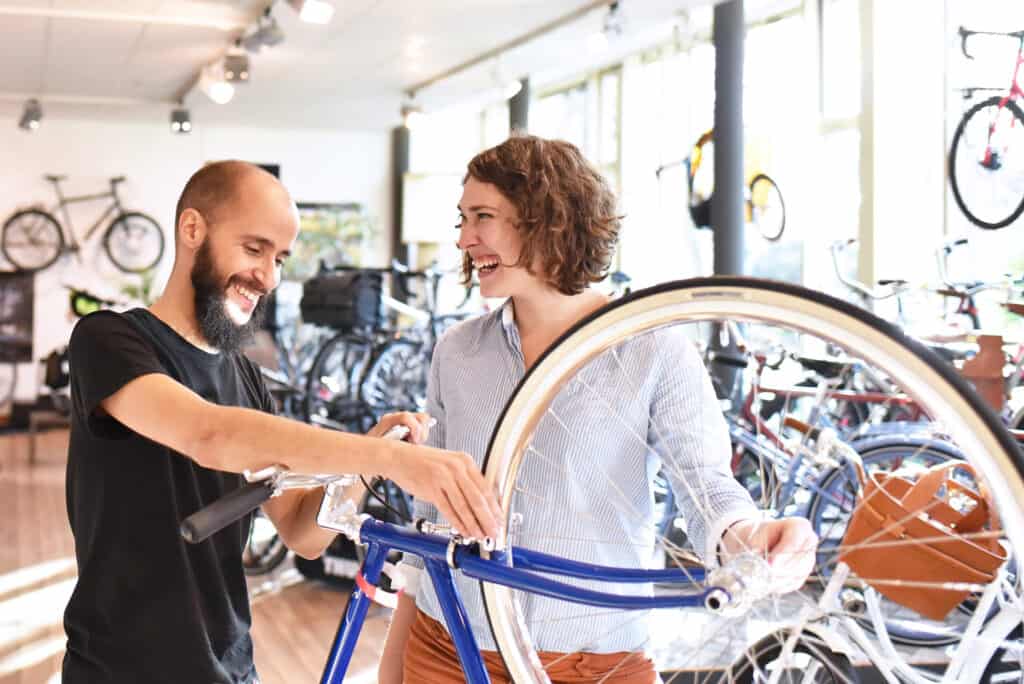 For example, where you once only sold women's scarves, you might now add men's scarves to your product line. Now, people interested in purchasing men's scarves have more of a reason to shop with your business. This is true whether the customer wants to purchase a men's scarf for themselves or someone else.
Challenges You May Face In A Product Launch
Resonating with your target audience
Launching a product involves more than ordering a new item, incorporating it into your product line, and selling it to customers. You also need to determine how to market the product in ways that appeal to your customers' interests and preferences. Otherwise, you risk bringing a new product to the market without capitalizing on potential customer demand. 
Make sure that people will purchase the item you're preparing to release. This is where conducting thorough market research is key. You need to understand whether there's a real need or desire for your new offering and whether people will pay for it.
Choosing the best launch date
While there's not one perfect time for a product launch, there are some times that work well for introducing a new item to the market. For example, the holiday season might be one of the best launch dates for a peppermint mocha flavor if you own a coffee shop. On the other hand, summer might be the best time to start stocking a lemon zest and jasmine perfume if you run a fragrance store.
Picking a launch date for your product requires more than choosing a month or season that seems to fit what you're selling. This is where market research comes into play. To determine an ideal time for launching your product, find a date that aligns with your target audience's buying habits and preferences.
On average, the cost of launching a new product ranges anywhere from $20,000 to $500,000. Determining the budget for your product launch is key to turning a profit without breaking the bank. This starts with setting an initial price for your product.
This step involves more than attaching an ideal price to your new item. Instead, you'll need to create a product pricing strategy that will help you recoup the costs of your product launch. This price should also keep costs reasonable for your customers.
What Are The Steps To Launch A New Product?
The first and perhaps most important step in launching a new product is conducting market research. To set it up for success, your marketing team needs to know the types of people comprising your target audience. During this process, you and your team will learn about the habits, values, preferences, lifestyles, and pain points that drive your target customers to make their buying decisions. From there, you can begin to develop a plan for your marketing efforts.
Your goal before a launch should always be to learn as much as you can about the people you want to purchase your soon-to-launch item. Speaking to 10 or 15 current or ideal customers or trying more in-depth approaches like demographic segmentation both work well here.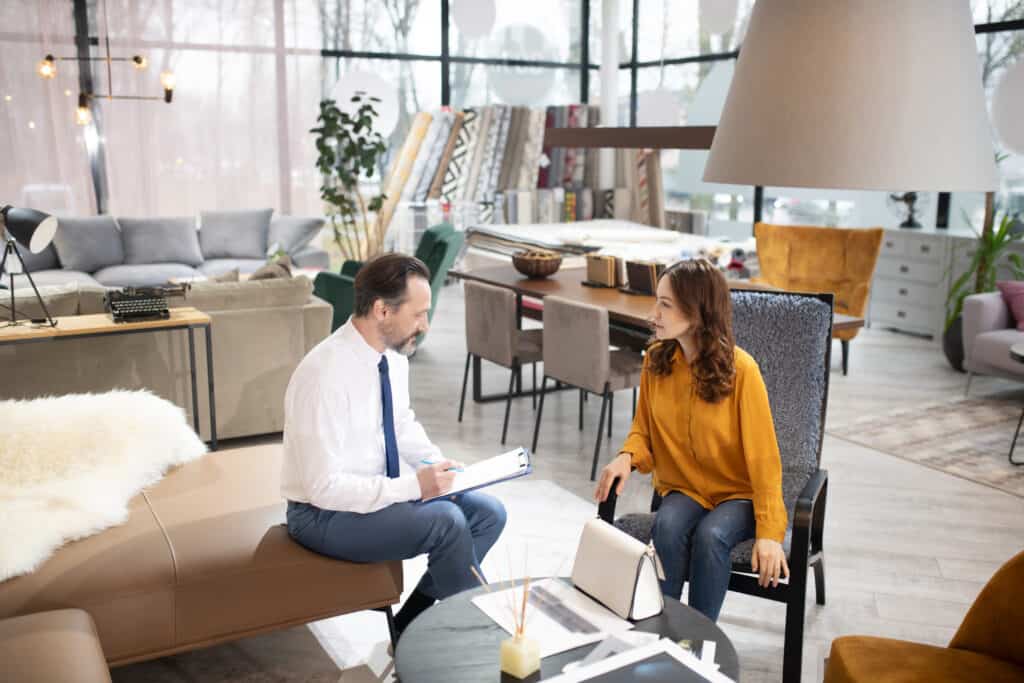 Once you've finished this initial stage of launching a product, you'll have the insights you need to properly market your product. You can better determine the styles and colors that will best resonate with your audience in your marketing. The same is true of your brand voice and the frequency of your messaging. From there, you can put in the work to make your launch plan a resounding success.
3. Monitor the competition
Outside of marketing to your current and potential customers, you need to keep an eye on what your competitors are doing. Check to see if they're already selling products that are the same or similar to the one you're preparing to launch. This way, you can find ways to set the new product you're stocking apart from theirs and entice customers to buy from your business.
Conducting a competitive analysis is a great way to see where your business stands in comparison to your competition. From there, you can best determine how to set your product up to lead the market. 
4. Develop a go-to-market strategy
A go-to-market strategy is a plan that details how you'll release a product to the market. It summarizes your target audience, product marketing plan, and sales strategy based on your market research. You can use it to plan the future of your product launch plan and predict how well your new product will perform at the start.
As you build this strategy, you'll identify the benefits your new offering will bring to customers. You'll also solidify a pricing strategy, create a promotion plan, and determine which channels you'll use to sell your product.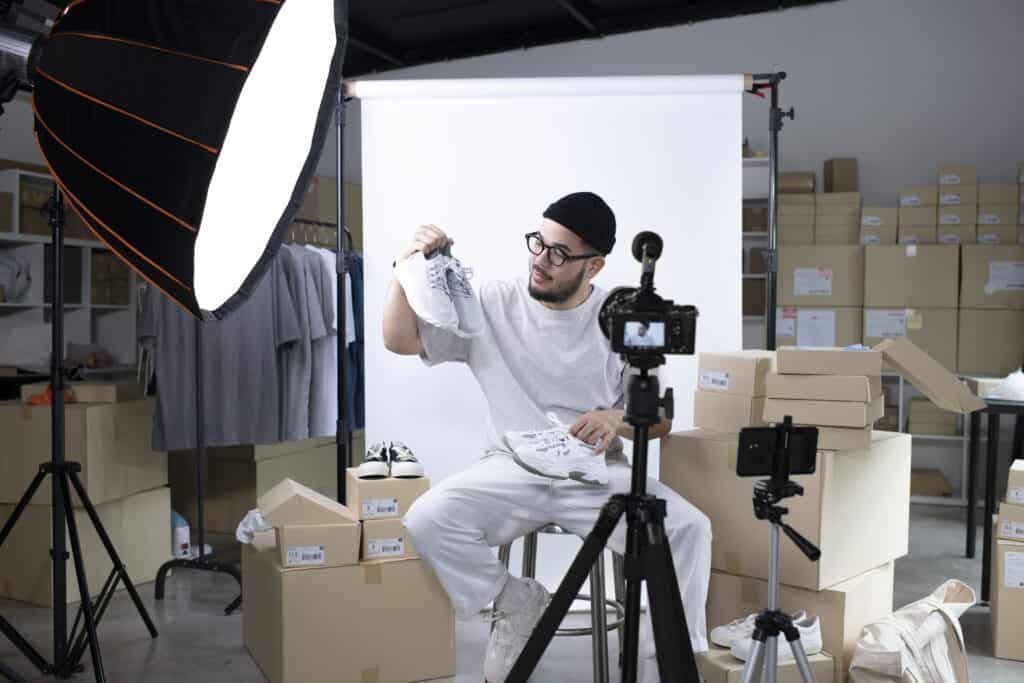 5. Create a marketing plan
A product marketing plan and a go-to-market strategy differ significantly despite the similar names. Your marketing materials will cover how you'll make the product's story stand out from those of other products.
Your marketing campaign should include a mix of traditional and digital strategies. You might decide to advertise your new product on social media or to spring for paid advertising on search engines, for example. You can also go the traditional route, writing and distributing a press release and creating marketing collateral to hand out in-store or at events. You could also create a buyer's guide that features the item while running a traditional retail merchandising strategy.
This starts with setting goals you want your product launch to achieve. After that, you should create a content and promotional plan. For example, you might plan to publish blog posts that explain the ins and outs of the new product and its purpose and benefits.
Just as your product is new to your customers, it's also new to your team. Make sure your team knows the product's key talking points before the launch date so they can effectively market it to potential customers. Share all the details of your product launch plan so everyone is on the same page about launching and marketing the product. For a successful retail product launch, employees should know how the product works and understand the benefits it can bring to customers.
7. Collect feedback from customers
Once you've launched your product, see if there are any ways you can improve your product marketing plan. One of the best ways to determine how well the product is performing is to gather opinions from customers. You can solicit feedback on what customers enjoy about the product and any critiques about what could be improved. With this information, you can determine the best way to continue marketing the product. You can also use this information to plan future product launches.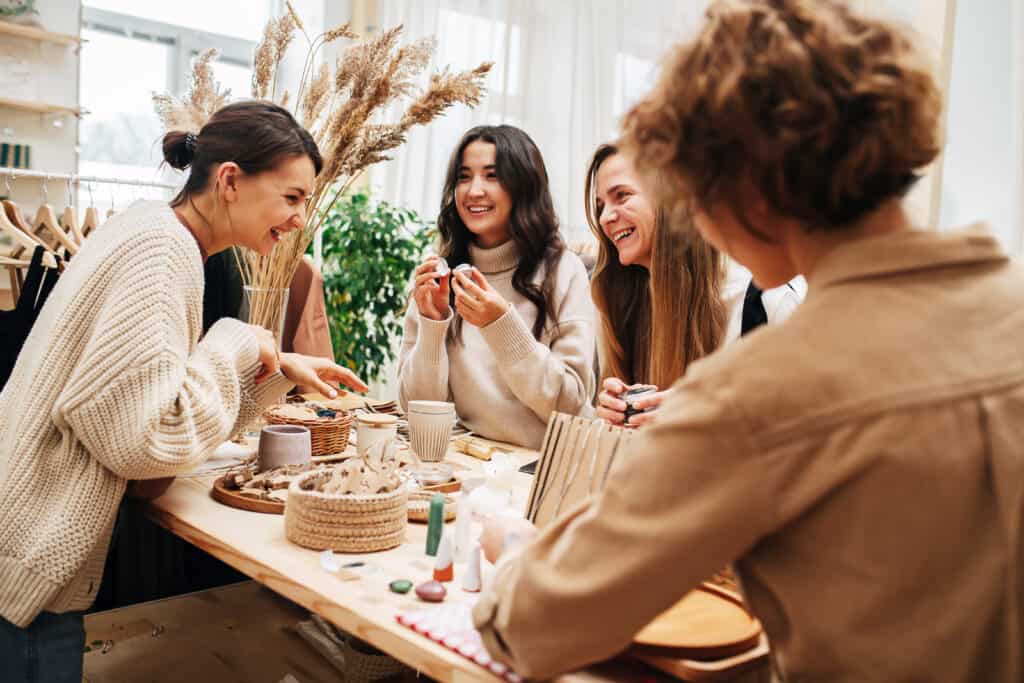 The Differences Between Launching A Product In-Store vs. Online
Sometimes you might want to host a launch party to add an exciting twist to your product launch. Launching the product in-store allows you to invite people to your business. This way, your customers can try the new product or learn more about it from your team in person. 
If you choose to launch this product online, you can still host an online event to promote the product. This could be a limited-time sale or discount if customers purchase the new item.
Where you choose to launch a product largely determines the type of marketing you'll use to spread the word about it. If you're launching the product in-store, you might post a sign outside your storefront or hand out pamphlets when customers enter. On the other hand, an online launch might prompt you to advertise mainly through social media and other digital advertising methods.
Options for limited availability
You might want to host a soft launch for a new item you're rolling out. This can give you a chance to gauge customer interest and receive customer feedback before releasing the product to the general masses.
For example, you can easily give your email subscribers early access to the new product on your website. With this approach, you're giving your subscribers an extra perk for being members while encouraging people to become subscribers.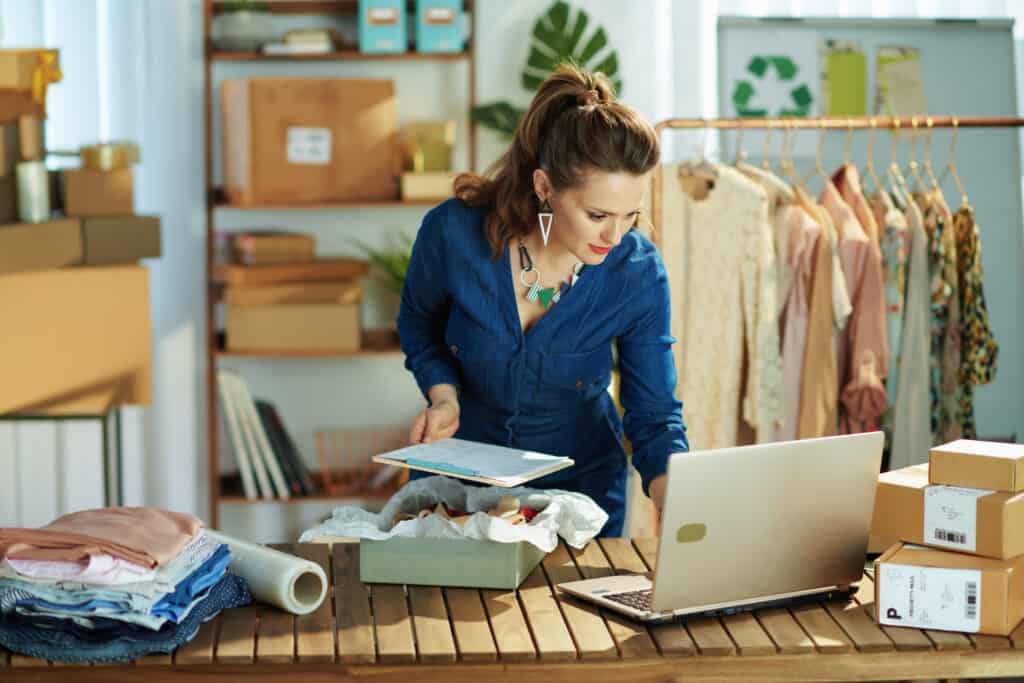 What Reports Should You Run After A Product Launch?
Financial report.

After a product launch, you should run a financial report to determine how well the product is performing sales-wise. This way, you can see how close your business is to meeting the goals you set early in the launch process.

Social media reports.

Take a look at each of the social media platforms you used to market the new product. Check how much engagement your posts about the item received.

Email marketing reports.

Review open rates and conversions you received from your email marketing campaigns for your product launch. This way, you can determine how effective your product marketing plans have proved. You can also come up with ways to improve them for future product launches.

Website analytics.

Analyzing your website engagement, such as traffic and page views, can determine how much interest your product launch generated in your company. Review traffic on your landing pages, pages for the new product, and all pages related to the launch.
New Items, New Customers, New Sales
Launching a new product can be an exciting time for your business. You have the opportunity to connect with both potential and existing customers in new ways and attract them to shop with your business. With the right planning and efforts in place, you can set up your team and business for success. Give your customers something new to look forward to – and your business new profits to enjoy.