For some small and mid-sized businesses, holiday retail sales can comprise 40 percent of annual revenue. And in particular, Black Friday and Cyber Monday brought in the most holiday retail sales.
Taking advantage of holiday season hype — not just Black Friday sales, but all season long —
can bring in some big money for online retailers. That's why it's important to make sure that, come year-end, your e-commerce store is up to date, optimized, and ready for business. 
Preparing your e-commerce store for the holiday season is about more than adding festive banners to your website and holiday-themed language to your email marketing. While this can help your customers get in the holiday spirit, there are more concrete ways you can drive holiday sales, both in brick and mortar and online, during peak shopping season.
Below are 10 ways to improve your e-commerce holiday readiness and keep your store running effectively through all the hustle and bustle of the season.
1. Give Customers A Personalized Experience
E-commerce personalization involves utilizing user data to display and offer content relevant to customers. That's important because customers like feeling valued, and giving them a personalized experience on your website can help them experience that. In fact, 86 percent of consumers believe personalization affects what they purchase from a business.
Personalization comes in many shapes and colors, all of which can boost holiday season sales. It includes features such as "similar products" and "others also bought" that suggest products to customers based on their recent purchase history or browsing history. Personalization might also come in the form of a bestseller list that aligns with a customer's personal taste. You can also have a live chat feature that allows customers to speak with you or a business representative for an improved customer experience.
Afro-textured and curly hair retailer Beauty Club Outlet built an online hairstyle quiz to better understand their shopper's haircare needs and recommend relevant products.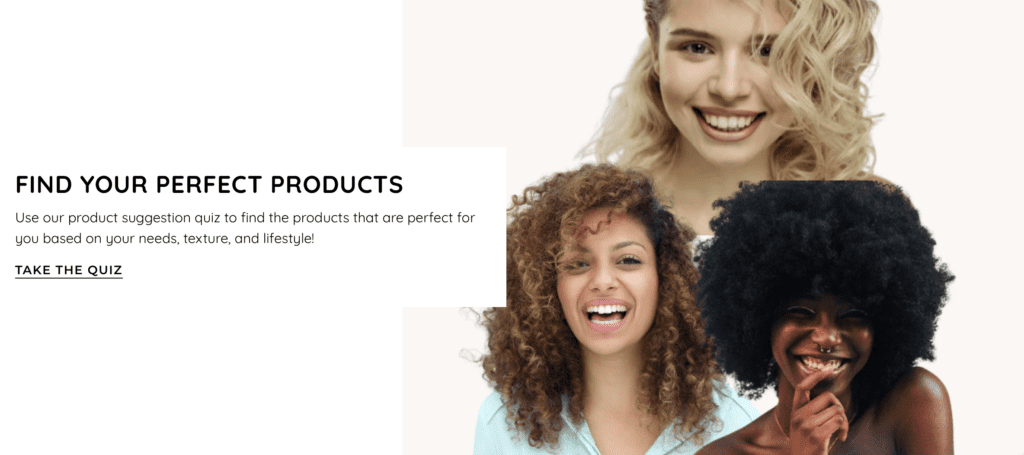 In a 2022 survey from Attentive,
30 percent of respondents
said they like to contact a brand for help with product decisions. These respondents often asked general questions about a product as well as more specific questions such as an item's size or fit. Keeping a representative available to answer customers' questions can add to the feeling of personalization – and the value customers get from shopping with your business during the holiday season and year-round.
Short for "search engine optimization," SEO is an approach that drives internet traffic to e-commerce businesses through Google and other search engines. SEO is the practice of making your website content appear veritably high-quality and trustworthy to these search engines. This way, your e-commerce store and products will rank higher on search engine result pages (SERPs) for relevant terms. This can help increase the visibility of your store for the holiday shopping season and all year round.
Very few internet users go past the second page of search results. That's why it's important to try and get your website to rank as highly as possible for relevant search terms. You can invest money and time into SEO areas such as:
Content.

It's important to regularly update the content on your website. Search engines often prioritize fresh, or more recent, content. Be sure to use keywords (terms consumers enter into search engines) in your content so your products

can appear in search results

. For example, write detailed descriptions about your products while including keywords about them. This way, your coral and silver rings are more likely to pop up when someone searches for coral and silver rings. You can produce content that's relevant all year round and content specific for the holiday season.

 
Credible backlinks.

A backlink is a hyperlink that takes you from one website to another. Search engines are drawn to content that includes backlinks, so including backlinks to credible, established pages in your content can boost your website's rankings. You don't need to cram your content with links, but it can be helpful to have some backlinks dispersed throughout your content.




User experience.

How well can your customers navigate your e-commerce store? Make sure your website has clear menu panels, well-organized information, and simple text for users to read. This keeps people on your site for longer, as folks are more likely to shop with online stores they feel comfortable using and navigating.
3. Create Holiday Gift Guides
You can probably relate to the overwhelming feeling of trying to come up with gift ideas for everyone on your list during the holiday season. With an e-commerce guide to the most popular products of the holiday season, you can help take this weight off your customers' shoulders and lead them right to thoughtful product suggestions. Creating a gift guide is great for holiday promotions and can get your customers closer to, "Yes, that will be a perfect present."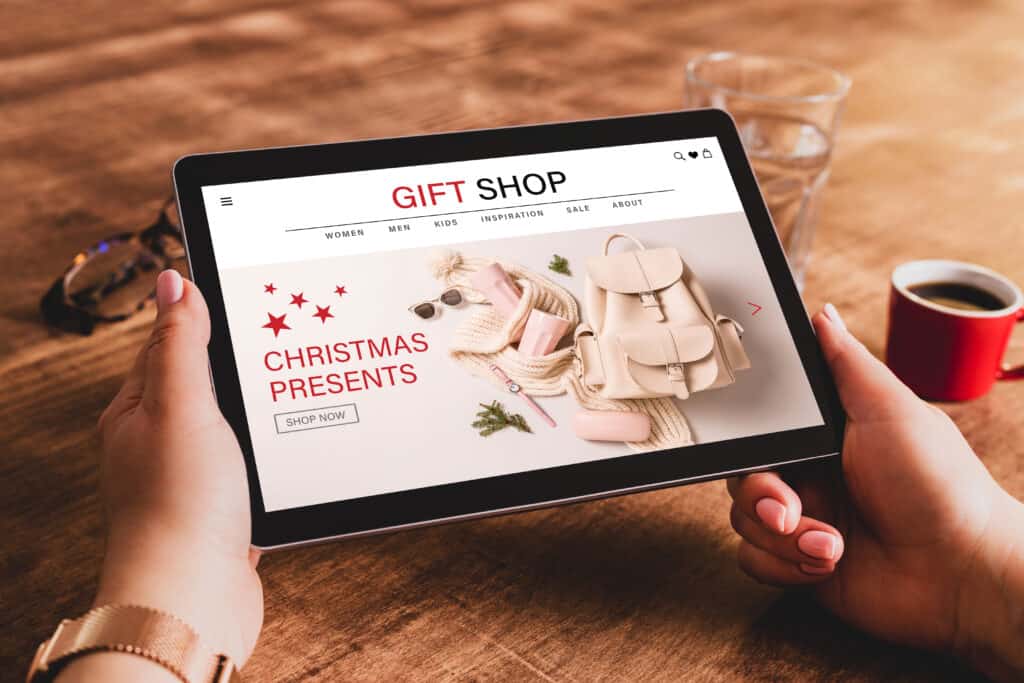 To make a gift guide, you might start with a look at your bestselling products and build a customer profile based on who buys them. From there, you can determine which items are ideal for holiday season gifts. Look at your online sales reports for details about the ages and genders of your previous customers, then market your products accordingly. For example, let's say that middle-aged women often purchase your mauve satin robes. In that case, you might feature this item in the "Gifts for Her" section of your guide.
You can also take a look at market trends to get a better idea of what's driving people's interest during the holiday season. Tools such as Google Trends can show you what people are searching for in your area. If current trends for healthy, sustainable products continue while you're readying for holiday retail sales, you could feature your most sustainable products in your guide.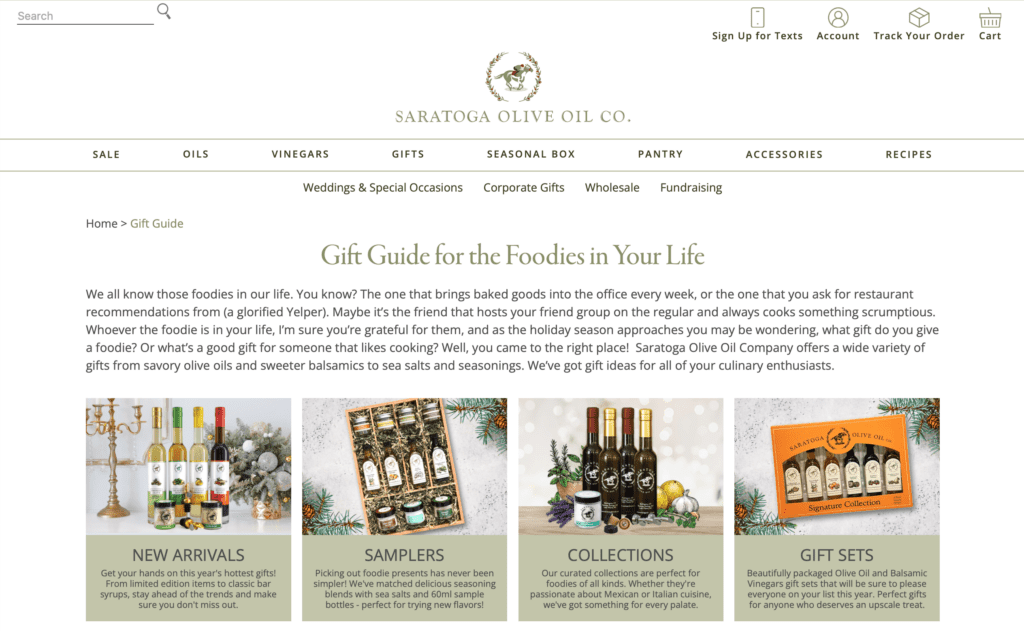 Then, use those products as a guidepost for the rest of your website. For instance, Saratoga Olive Oil has a holiday gift guide landing page on its website for all of its collections from stocking stuffers to new arrivals. They can be highlighted on the home page, set as featured products, promoted on your shop's blog and social media, or create special e-commerce exclusive sales for those products.
4. Streamline The Checkout Process
The whole point of shopping through an online store for the holiday season is the convenience it brings. Don't introduce hassle into the e-commerce sales experience with a lengthy or complicated checkout process. Prepping your store for the holiday season should prioritize creating a smooth checkout process. Creating a seamless checkout process can help lower cart abandonment rates since customers can stay in the flow of purchasing products. It also reduces barriers for customers, with options like buy online and pick up in store that makes shopping convenient.
Keep text to a minimum so customers don't have to read multiple paragraphs to figure out how to buy your products. You might also consider offering guest checkout so people can buy from your e-commerce store without taking the time to make an account. 
You should also keep in mind that many customers will visit your site from their cell phones. Research from eMarketer found that holiday retail sales from mobile devices reached more than $97 billion in 2021. Make sure your checkout page is optimized for mobile devices so mobile users can easily enter their information and complete the checkout process.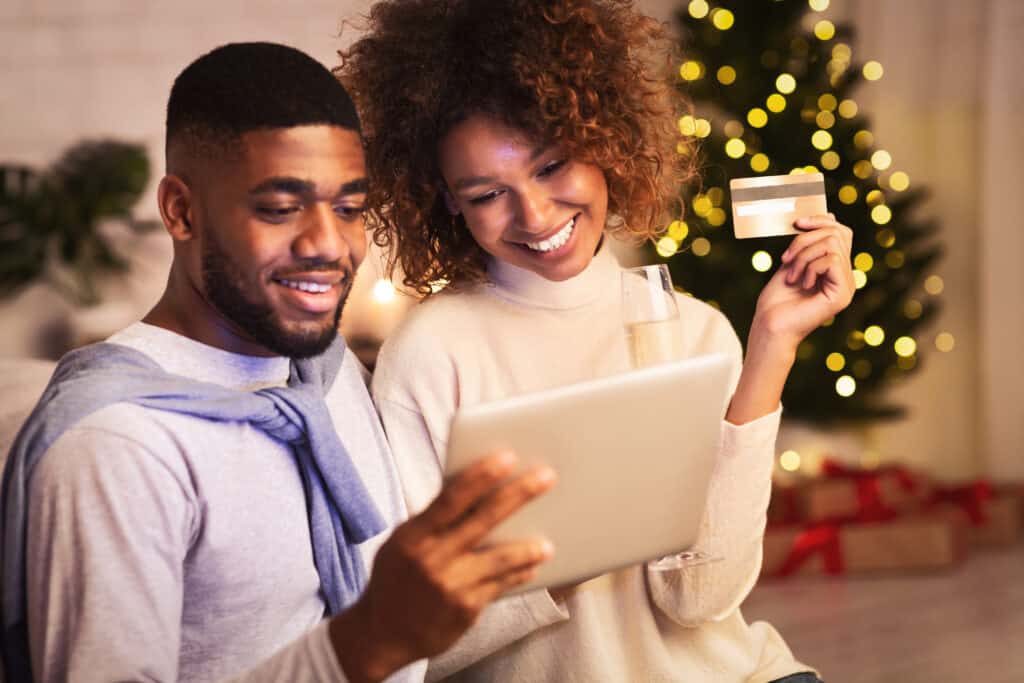 If you plan to make updates to your online store for the holiday season, be sure to do so well before the holiday season. This way, you can rest assured your e-commerce sales tools work as intended when the online shoppers come. 
5. Implement Solutions For Cart Abandonment
As enticing as your holiday season selection may be, not every customer will go right from browsing your e-commerce store to purchasing the items in their cart. Research from the Baymard Institute found that, on average, about 69 percent of consumers abandon their online shopping carts. Implementing solutions for cart abandonment can help you get your products off customers' "maybe" lists and into their purchase history.
One solution to cart abandonment is giving customers all the information they need to erase any doubts about whether they should be purchasing your products. Your live chat feature can come in handy here. A customer service team dedicated to answering a customer's pressing questions can give them the confirmation they need to go ahead and make their purchase. Creating an FAQ page can also give customers information about your process, shipping, return policy, exchanges, gift receipts, and product specifics like sizing.
You can also implement software that tracks your online store visitor activity and uses that information to improve the customer experience. For example, let's say a customer is hesitating to complete a purchase because of high shipping costs. In that case, your website can give them a notification offering reduced or free shipping if their order is over a designated amount. You can also add an exit-intent popup to your site that reminds a customer they have items in their cart. The popup is triggered if a user tries to leave your site.
6. Start Remarketing Strategies
Remarketing is the practice of reaching out to customers who have already interacted within your online store. These customers may have visited your e-commerce store, used your mobile app, searched your business online, or clicked one of your Google Shopping ads or Instagram ad. With remarketing strategies, you can bring this customer back to your store for the holiday shopping season.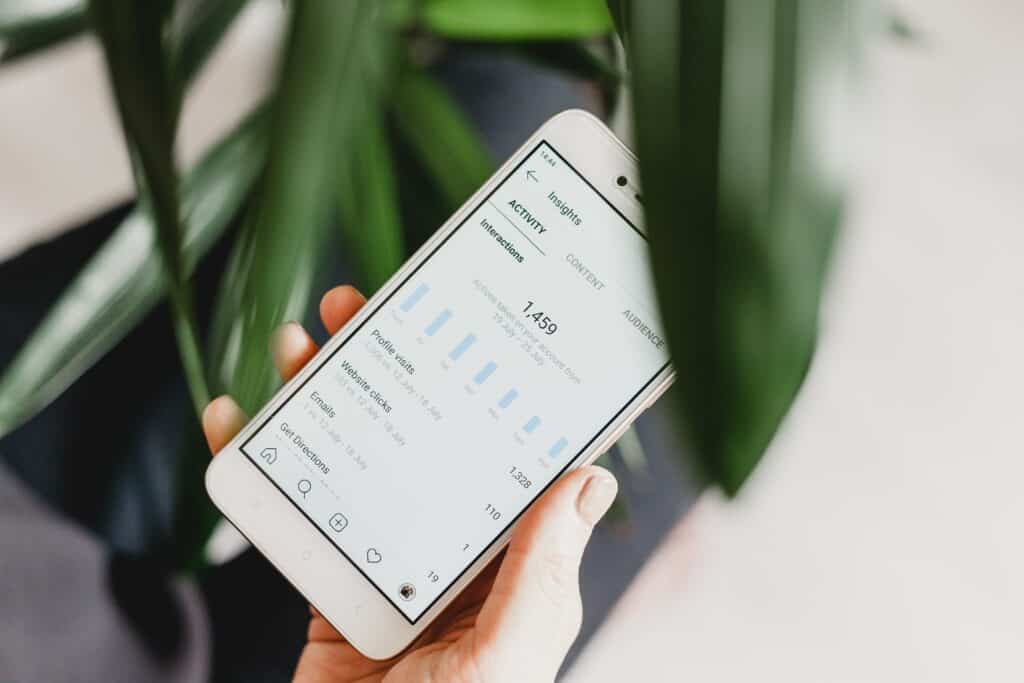 Remarketing ads can be up to 10 times more effective than traditional ads since remarketing strategies target customers who have already expressed some interest. People may visit your site with the intention of returning after comparing prices, doing additional research, or deciding if they really need your items. For customers who visit and leave your site, a retargeted marketing strategy puts your products back in front of them. That alone can remind them to resume their shopping session on your site and drive your holiday retail sales.
Take a look at the products a customer was browsing, and run an ad for the same or similar products. For the customers who have created an account on your website, use text messages or email marketing to remind them of abandoned cart items. You can also remind customers of sales on products that might interest them. Sending a remarketing text or email an hour after the initial interaction can catch your customers while your products are still fresh on their minds. Include holiday sales and specials to further entice shoppers to come back.
7. Set Up Electronic Gift Cards
On average, customers spend about $997 on gifts and other holiday-related items every year. An e-gift card is an easy way to bring these willing customers to your shop. Not only does it provide gift-givers with an easy present, but it ensures shoppers return to your store. 
Getting consumers onto your online store with an incentive to make a purchase can be great for both of you. Chances are, the customers will want to save some time and buy other gifts while they're on your site. You can also feature your gift cards as limited-time offers. This way, you encourage last-minute shoppers to shop with you today and get the deal while they can.
8. Run Special E-Commerce Promotions
With all the holiday shopping going on, smart holiday promotional strategies can help your e-commerce store stand out from the competition during the busy holiday season. Offering free shipping, early bird offers, and discounts can be effective marketing campaigns for attracting customers to your e-commerce store.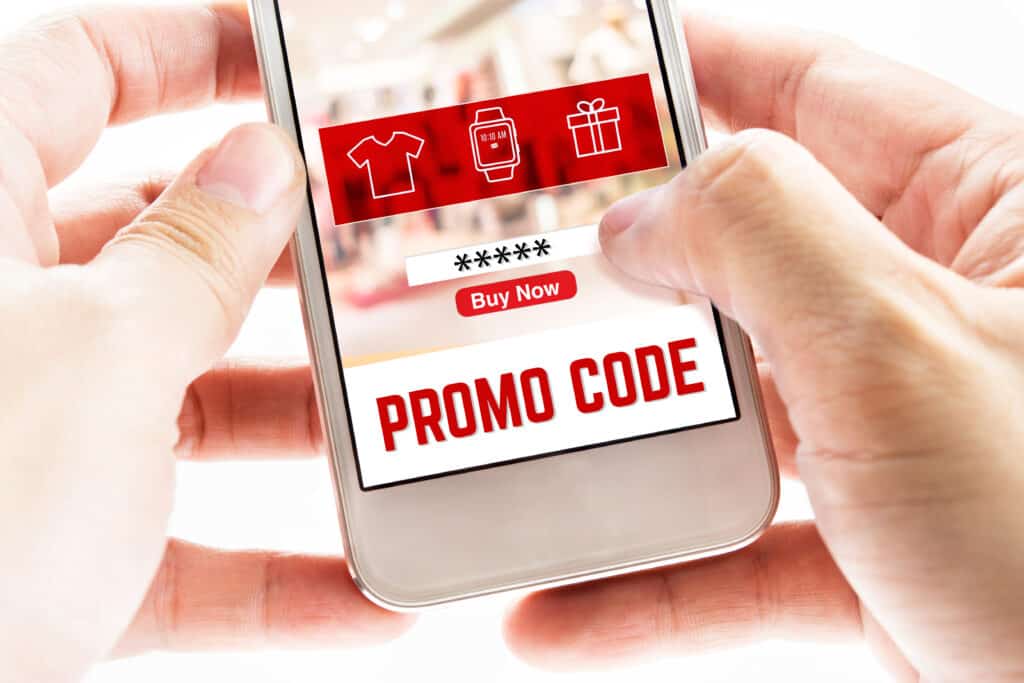 The holiday season is also a perfect time to launch a loyalty program. Your current customers can use their built-up rewards while you convert your new holiday shoppers into regular customers.
Hosting a holiday-themed contest or giveaway can further increase your brand engagement and bring customers to your site. You can ask customers to create social media posts in line with your products or explain how they plan to use your items. You can ask them to share their stories and creations with you and offer the winner a prize. This approach also brings you tons of email addresses to use for your email marketing campaigns.
9. Add User-Generated Content
People like to see what they're buying before they buy it. Prepare your online store by providing rich and informative images, especially user-generated content.
Accumulating user-generated content allows your audience to see everyday people using your products and enjoying them. Getting this content and sharing it can be an easy and fun way to boost your holiday retail sales. The content can be holiday season themed, or it can be "evergreen" and appropriate for year-round use.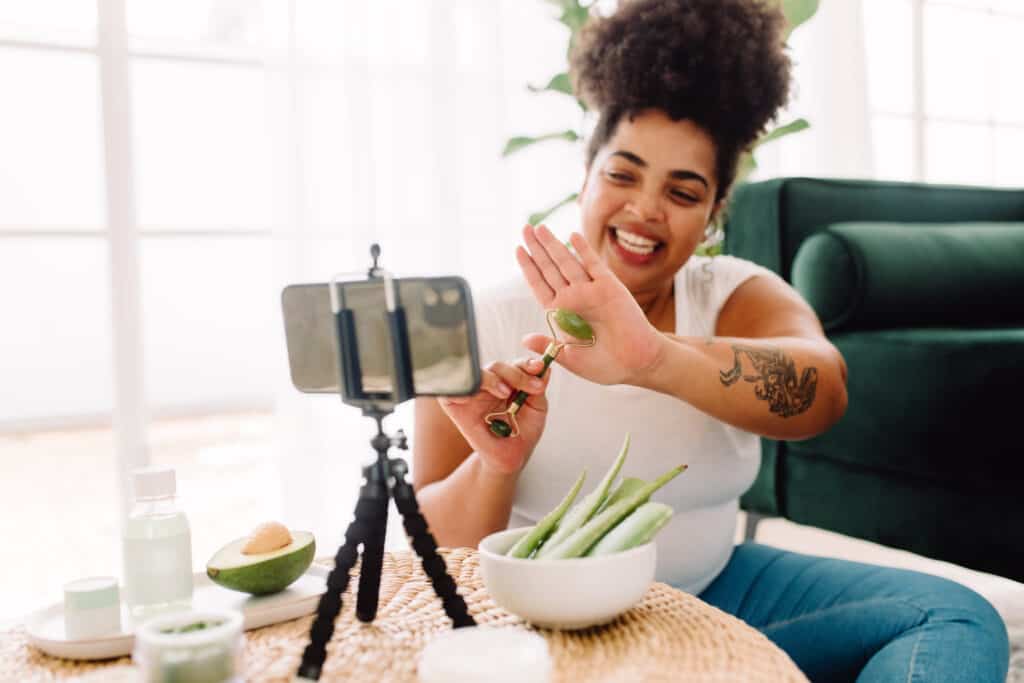 You can post to your social media pages asking people who've purchased your products to post content of themselves using and enjoying your products. You can offer them a discount on their next purchase in exchange for helping you out. You can then take this content and repost it on your online store to drive shoppers to your internet store for the holiday. This way, you give new customers the chance to see your products on people like them. That can be all the encouragement certain shoppers need.
10. Collect Zero-Party Data
With the increased sales that the holidays can bring your business, you're likely to attract a broader range of customers to your online store than usual. For example, maybe a certain customer might not typically purchase cycling gear for themselves. But during the holiday season, they might be shopping for the perfect gift for someone who's taken up cycling as a hobby. Gathering zero-party customer data can help you identify these trends and build them into your marketing strategy.
Unlike the information your website can track about customers' behavior on your site, zero-party data is information a consumer chooses to share with you. Collecting zero-party data is all about figuring out why a customer makes a particular purchase. Sending out surveys and starting text conversations with your customers can be a great way to gather this information.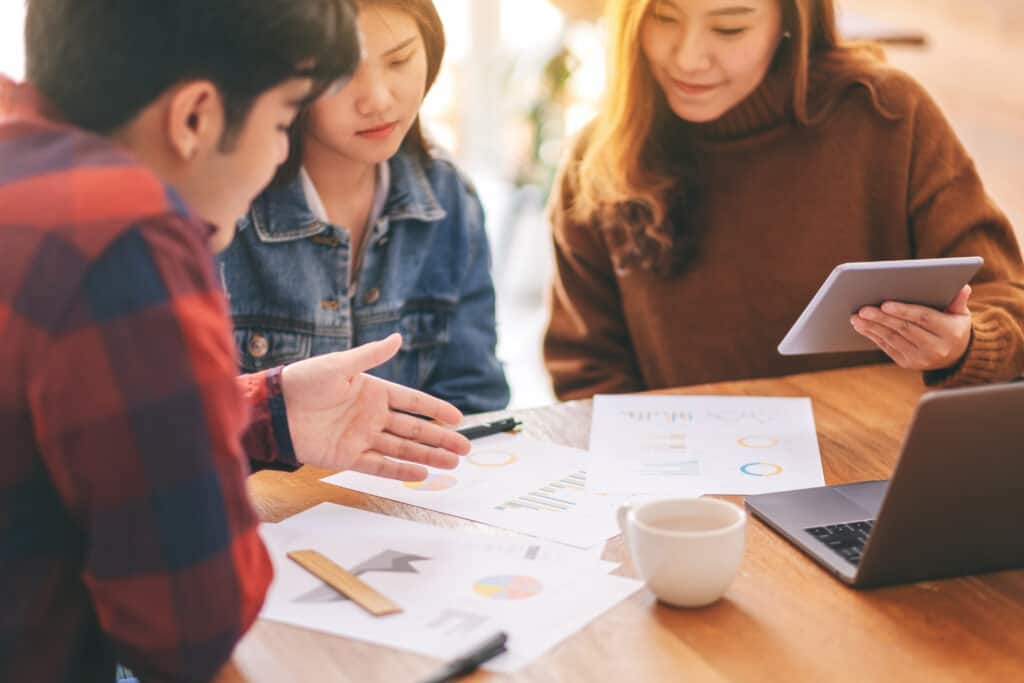 Consider this scenario: A customer might respond to a survey and say they were looking for a formal red dress to attend a friend's Christmas party. This customer's response gives you more information about them – namely, what kind of events they attend. From there, you can create a more specific customer profile that generates better marketing suggestions for that consumer. 
As you collect this data, be mindful that people value transparency. Letting customers know how you're using their responses can build trust that keeps them coming back. Make sure your online store's privacy policy is up to date and that you include the proper opt-in and opt-out tools, if applicable.
Don't Forget The Rest Of Your Marketing Strategy
While making all these adjustments to your online shop, keep in mind that shoppers get to your website in multiple ways. By engaging in as many marketing channels as makes sense for your business, you can help bring more shoppers to your online store — and increase holiday retail sales. This ensures that all sales channels are operating as effectively as possible in anticipation of the holiday rush.
Talk with your marketing team about ways to ensure shoppers are engaged at every touch point. This can include a revamped social media strategy, influencer marketing, search engine marketing, making use of Google Shopping, and other marketing strategies that can help bring new customers to your shop during the holiday season.
'Tis The Season For Sales
It's never too early to begin optimizing your e-commerce store for the holidays – and all year round. These tips can help attract new customers and encourage current ones to come back during the busiest shopping time of the year. But the advice here can benefit your business all year round, encouraging a steady flow of business even when holiday gifts aren't the primary focus.