You've probably been there before: You click on the link to a product only to see an "out of stock" message on your screen. When your favorite soap scent is temporarily unavailable or a watch you've had your eye on is permanently unavailable, you'll head somewhere else to shop. So put yourself in your customer's shoes: What would you want to see instead of an out of stock product? What would keep you engaged?
When it comes to your own business's e-commerce site, it's key to mitigate these feelings among new and returning customers when you're stuck with unavailable products. Below, learn about ways to handle out-of-stock items and discontinued products in your e-commerce store so that product unavailability doesn't lead to lost customers.
What's Considered An Unavailable Product?
Unavailable products generally fall into two categories: out-of-stock and discontinued. Products that aren't currently in your inventory are out of stock. Oftentimes, products are out of stock due to short-term supply issues or a poor re-ordering strategy. Discontinued items you're not selling anymore — whether they're no longer being produced or you've decided to no longer carry it — are thus permanently out of stock. Discontinued items are sometimes referred to as "permanent product unavailability" or the products described as "unavailable."
There's also seasonal unavailability, which is when an out of stock item corresponds to the time of year, like when peppermint-flavored coffee is no longer available for purchase for the spring.
How Out-Of-Stock Products Affect The Shopping Experience
Pushes customers to shop with competitors.

If a customer visits your online store and sees more out of stock pages than in-stock notifications, they'll shop at other online stores. During that time, they might find that one of your competitors sells what they're looking for. Instead of checking your site, they might stick with the competitor's store the next time they want to purchase that product. 

Reduces customer satisfaction.

Customers feel disappointed when they can't find the products they want to buy on your site. The disappointment a customer feels from finding a "product unavailable" page can ruin a customer's interest in purchasing and receiving items from your business. It may also lead to negative

online reviews

that drive customers away.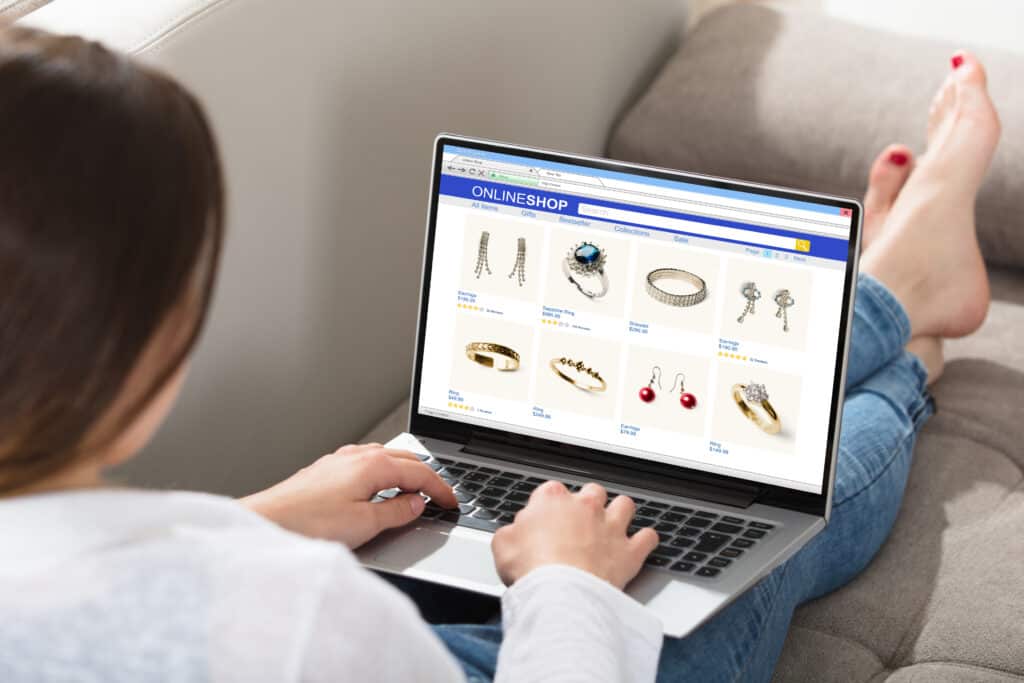 Creates distrust.

Out-of-stock products create uncertainty. Will you restock them in the future? Some customers might even wonder whether you intentionally supplied limited stock to encourage them to explore your other products instead. This questioning of your product unavailability encourages shoppers to go elsewhere for good.



Discourages new leads

. If a new customer sees a sticker set on your Instagram but sees an out-of-stock notice on that item's product page, you may never have the chance to win over that customer again



Damages your brand.

Suppose a customer sees an advertisement or promotion that your business is running but finds an out-of-stock product. The customers might feel like they were part of a gimmick. They might go on to perceive your brand image as sales-y or untruthful.
How To Identify Unavailable Products On Your Website
Regularly check your inventory management platform
Inventory management software is your best friend when it comes to keeping up with your inventory levels. An automated system keeps track of every purchase your customers make and updates your stock counts accordingly. This way, you'll quickly and easily see which of your products are low in stock or have run out completely.
Try Inventory Management For Free
Have full visibility of your inventory across all the places you sell so you know exactly what you have available to customers and what needs to be on your next purchase order. 
Within your inventory management software, set up low-stock alerts. This way, you'll receive instant notifications when your stock is getting low or you're about to have an unavailable product on your hands.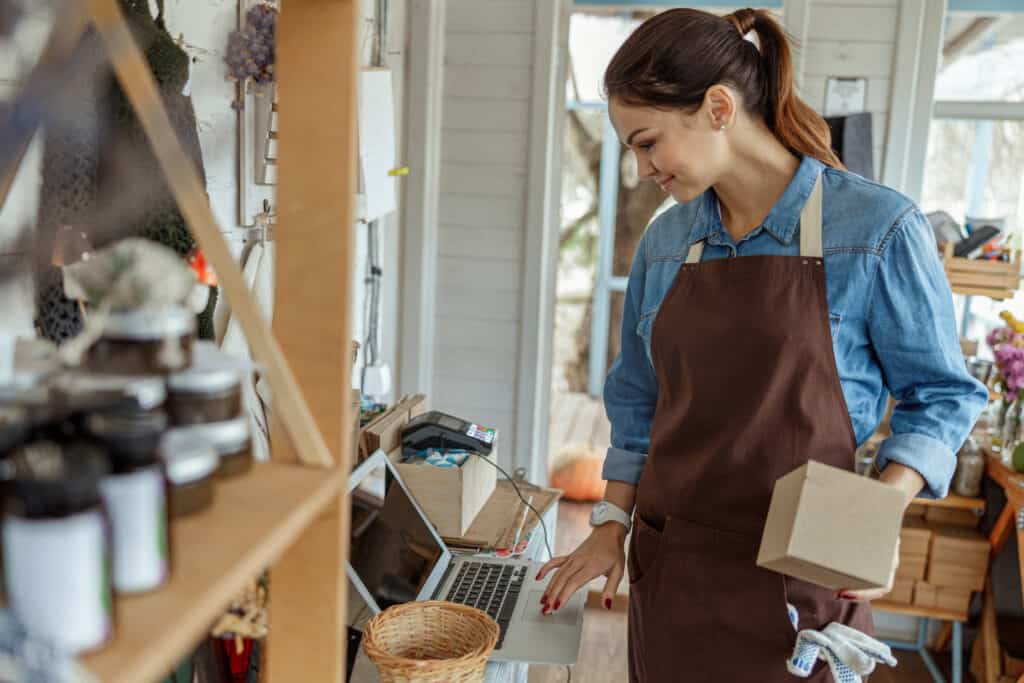 Cycle counting means regularly counting small sections of your inventory so that you're periodically, yet consistently, noting inventory of all your products. It ensures that your product counts across all your sales channels are accurate and up-to-date. This leads to fewer errors and reveals when you're running low on a product or have completely depleted its inventory. It's thus easier to notice when you've run out of a product before a customer does.

Tools That Guide You Through A Cycle Count Step-By-Step
Complete your next stock count faster than ever before. Thrive provides free tools and resources to make it happen.
Talk with your customer support teams
If something's out of stock, there's a chance that your customer support representatives have heard about it. Set up regular check-ins with customer service to get a sense of what shoppers are noticing — and if you need to make any adjustments accordingly. This isn't a full replacement for proper inventory management and monitoring website metrics, but it can help identify hidden areas that you may not have full visibility into.

How Unavailable Products Affect SEO — And What You Should Do About It
Consumers aren't very likely to continue shopping on your website if links they find on search results lead them to a page where they can't buy the product they want. If you click on a link to shop for table lamps with white shades, you're expecting table lamps with white shades to be available. 
Search engines often correlate text such as "product unavailable" with broken links or downed pages, known as 404s, even if those pages are still up and running. This is described as a "soft 404," and it can impact how your website performs on search results. However, completely taking down the out-of-stock product page damages your e-commerce SEO and discourages new customers from exploring other products they may see on your e-commerce site. It's best for your site's visibility to properly handle these pages so they're best categorized by search engines.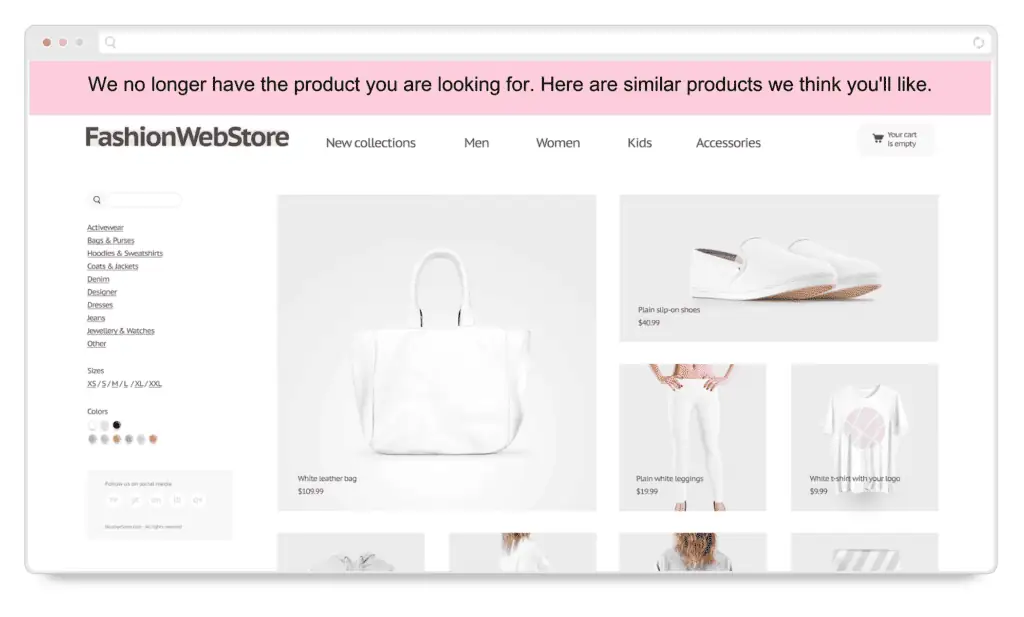 When a product is discontinued and isn't coming back, it's best practice to create a 301 redirect link that takes your shoppers to your homepage or a similar page. Redirect customers from the page for the white table lamp to another page with table lamp listings to keep them engaged. Create a section on the page that directs visitors to the category page or to other products, or offer robust product content filled with internal links that takes shoppers to other in stock products. This approach works in two ways: It ensures search engines continue to properly scan and index your website and keeps customers engaged with your business.
User experience (UX) is key to your site's SEO as well. Make it easy for visitors to get the information they need and offer them helpful alternatives and ways to stay connected. This starts with differentiating between out-of-stock and discontinued products. Make it clear if an item won't be restocked or if it will be available in the near future. Be clear about product unavailability, too: Make sure your message is immediately understandable. Follow that up with a way for customers to signup for email or text notification when the product is back in stock.
Turn Unavailable Products Into Opportunities To Engage Customers
Direct customers to similar products
Pivot an unavailable product page into a new sales opportunity. Alongside clear messaging about stock status, create a section on the page or a pop-up that reads something like, "Check out these similar ideas." In this section, display images of, and links to, other products that might interest your customers. Some website platforms make this easy with a plugin or a widget.
Give shoppers a reason to come back
State the date when you expect the product to be back in stock if its unavailability is just temporary. This creates some anticipation among your customers, making them feel less like they'll be endlessly waiting for a product to return.
Step up restock notifications
Include a way for your customers to enter their phone number and email address so they get notified when the product is available again. In the meantime, give them a coupon for other products to encourage them to find another new favorite item on your site.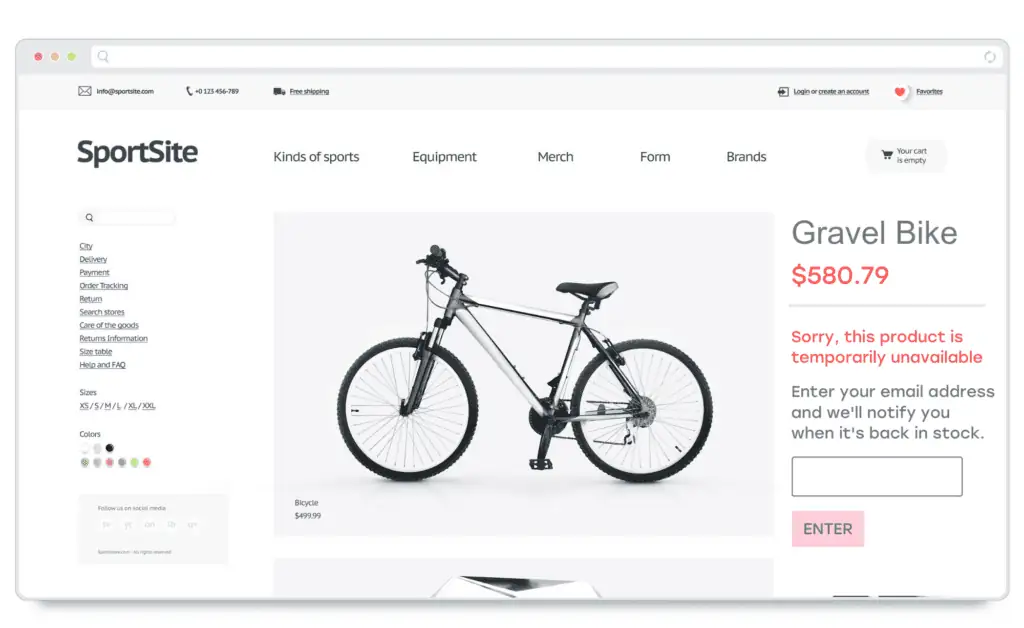 Once your product is back in stock, be quick to send out that notification so your eager customers don't need to wait a second longer. "We have what you've been waiting for," "Guess what's back," and "The wait is over" are all catchy ways to announce your product's return. Feel free to get creative, though — these phrases are only starting points. 
Advertise the product again
To spark more interest in the product, increase your ad spending for it to generate demand and recoup the revenue you missed. This way, your current shoppers see that the product is back in stock, and you get new shoppers on board too. Use tools like Google Analytics (GA4) and Google Search Console to monitor which pages get the most traffic and what could use a boost with an ad budget. Check these tools again to monitor ad performance and make adjustments as needed.
Make it easy for visitors to find other items that interest them. Install a search bar so shoppers can conduct an internal search of your site for other items that they want to purchase. This keeps them on the site for longer, maximizing the chance that they'll buy something before they leave your site.
Get a sense of the popularity of your product by pivoting an out of stock notice into pre-orders. Create buzz around a hot new item, or get customers excited for your most popular products to come back. This method has the bonus of giving you a precise number of items to order, minimizing chance of overstock, making it easy for your vendors to meet demand.
Out Of Stock, But Not Out Of Mind
Unavailable products don't have to be the end-all of customer interest and substantial profits. With proper techniques for managing out-of-stock and discontinued products, you keep customers engaged with your e-commerce business and shopping with you while they wait. And if their favorite product comes back and you've kept them engaged during the wait, the sales will likely roll right in.