Don't let inaccurate stock counts drive business away. Regularly conducting inventory cycle counts allows you to have accurate stock data and inventory valuation. Conduct your inventory counts with confidence using our free guide.
What's In Our Stock Count Kit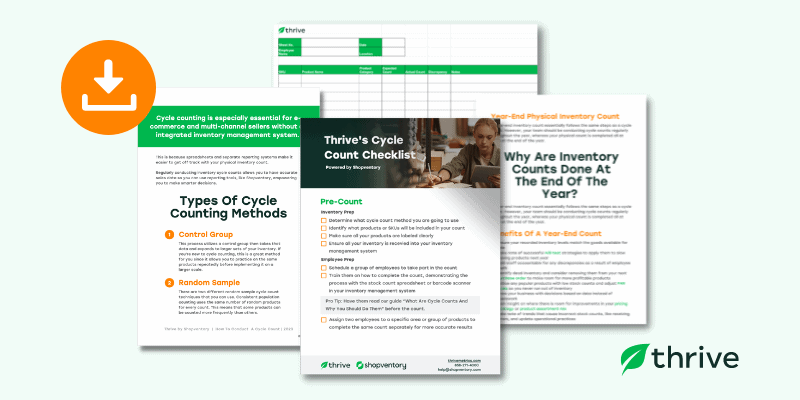 Know someone who could use help with stock counts? Share this page!
Looking For A Stock Count Solution?
You need to know exactly what you have on your shelves and in your back office at any given point in time. Thrive Inventory will highlight any stock discrepancies and automatically update all your sales channels with the correct stock count instantly.