The Ultimate Guide
To Inventory Management
Don't let your inventory control you. Gain the expertise and skills you need to create an effective inventory management strategy from vendor relations to preventing stockouts.
What's In Our Inventory Management Kit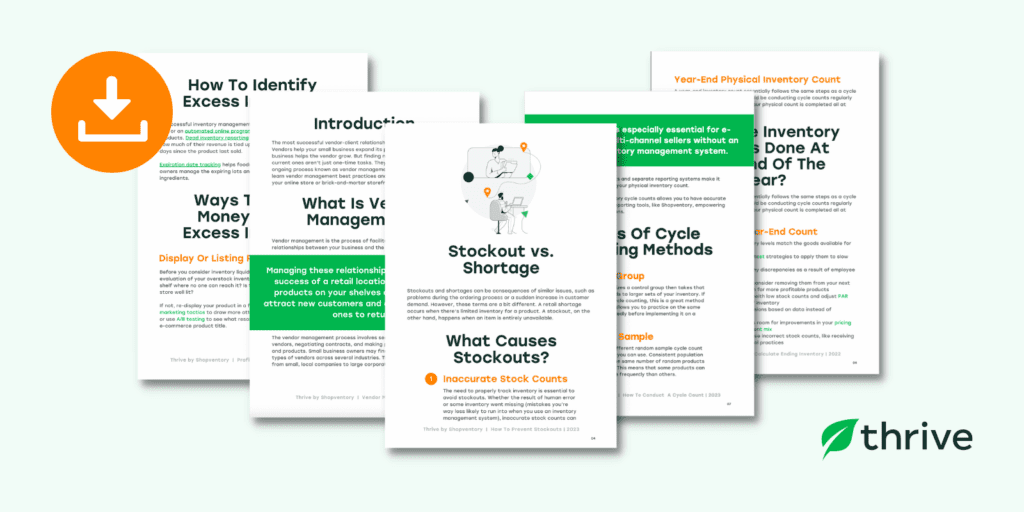 Know someone who could use help closing out the year? Share this page!
Looking To Automate Inventory Management?
Join Thrive and start saving on average 1 hour per day per location. Get advanced features such as custom reporting, barcode scanning, automatic purchase orders, price tag printing, and more.