Don't miss out on profits this holiday season! Get your free copy for the tools and strategies you need during the busiest time of the year.
What's In Our 2023 Holiday Kit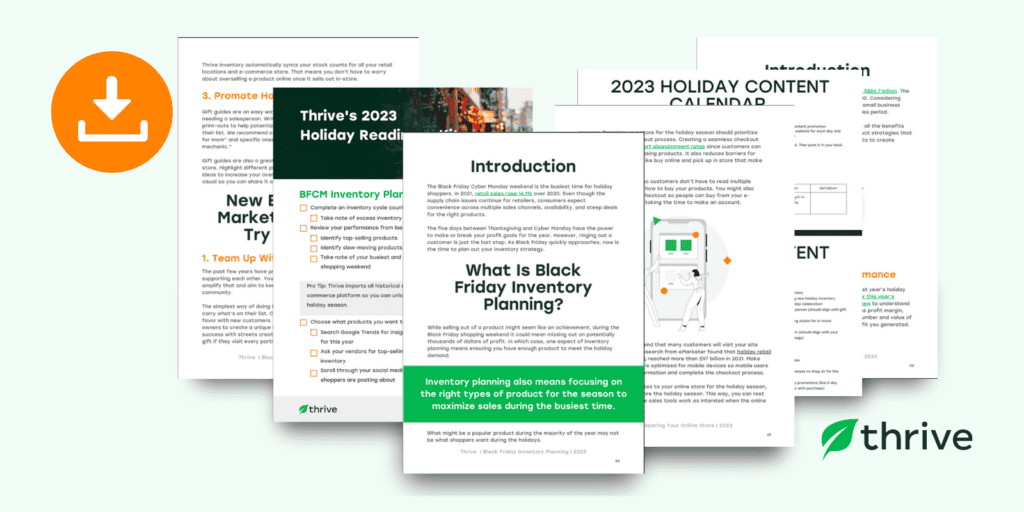 Think you know someone this could help? Share this page!
Let Thrive Support You All Holiday Season Long
Use the green chat bubble to ask our Customer Care team how you can better prepare your inventory for the holiday rush.
Looking for a more personalized and hands-off approach to getting holiday ready? Take advantage of our Professional Services.
See how Thrive inventory management can power your business through the holidays with a free 30-day trial.